Omitting air quality from PHE report into COVID outcomes 'astonishing', says press
A recent review of COVID outcomes published by Public Health England, Disparities in the risk and outcomes of COVID-19, focuses on race and avoids references to air quality
10 June 2020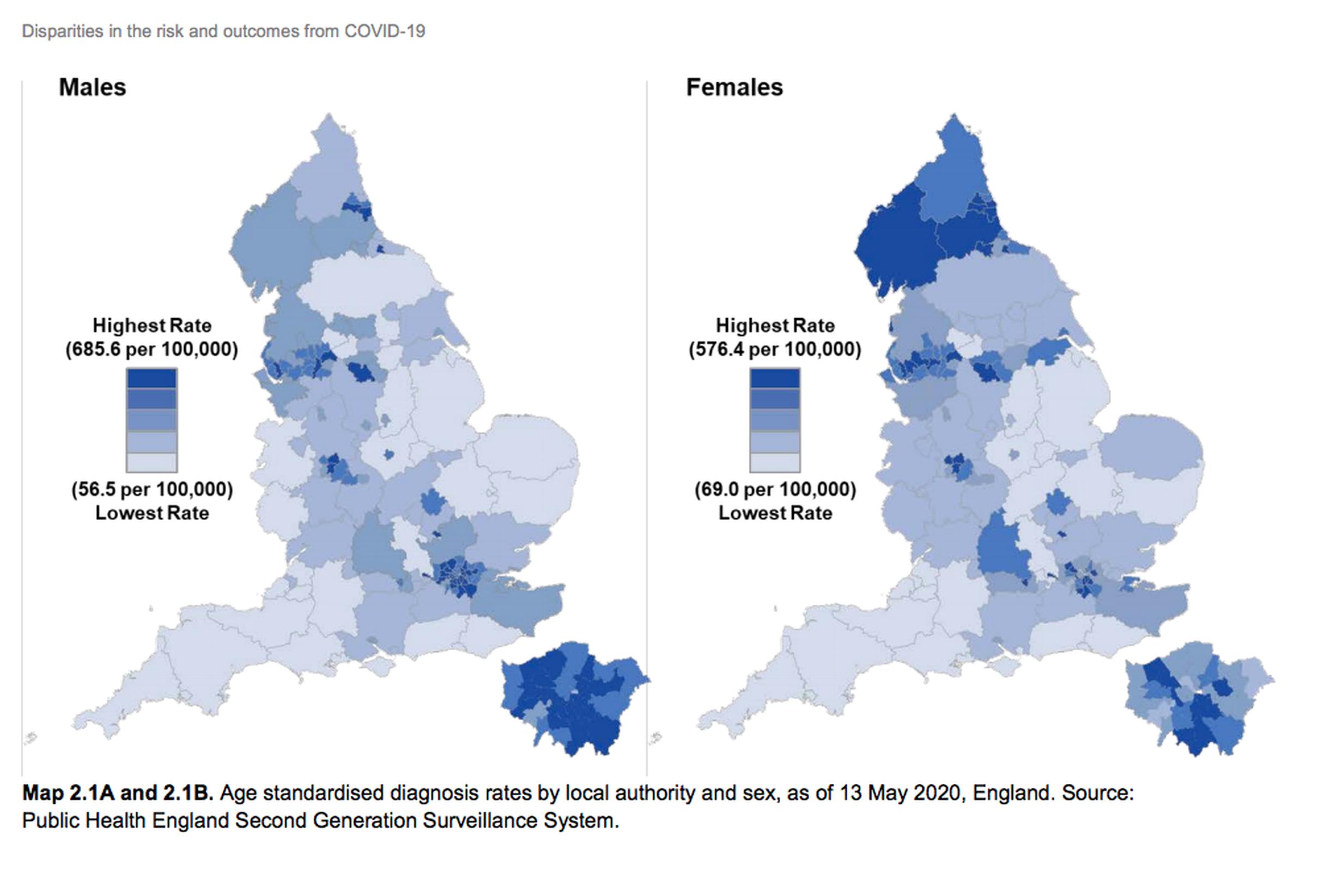 Back in May, Transport Xtra published stories suggesting that researchers around the world were reviewing the evidence relating to the relationship between air pollution and the COVID-19 pandemic. There is much debate in the scientific community, it is apparent, with some scientists suggesting that airborne particulate matter can act as a vehicle for the transmission of viruses - in particular SARS-CoV-2.
There are also studies, such as a recent one from Harvard, USA, investigating whether people living in areas with high levels of air pollution are more likely to die from COVID-19 than those living in areas with cleaner air - to which their answer seems to be yes.
It seems rather odd, therefore, that a recent review of COVID outcomes published by Public Health England, Disparities in the risk and outcomes of COVID-19, focuses on race and avoids references to air quality. The failure to consider air pollution as a factor in the higher rates of coronavirus deaths among minority ethnic groups is, according to The Guardian, 'astonishing' and 'wholly irresponsible', according to critics of the review.
Prof Francesca Dominici, of Harvard University, says that pollution is indeed an important factor, said The Guardian. Her research has shown that even a small increase in previous pollution exposure is linked to an 8% rise in Covid-19 deaths, the paper reported.
Scientists said air pollution should 'absolutely' be considered and that it could have a double effect, added the paper, with long-term exposure weakening lungs and hearts and short-term exposure potentially making viral infection more likely. Before the pandemic, air pollution was estimated to cause 40,000 early deaths a year in the UK, according to some sources, about the same number as the official UK coronavirus death toll to date.