End of the line: Issue Issue 16 9 Oct 2010
Share this article:
"I don't do bus!"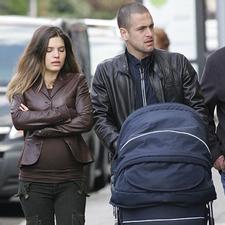 Never think of suggesting that they use the bus...
Good news for footballer Joe Cole who was recently spared the ignominy of having to use public transport.
The Liverpool star escaped a driving ban after being caught speeding at over 100mph. Cole pleaded that he needed a licence to drive his wife around as Mrs Cole is "too scared to drive herself after she was a victim of a carjacking". And then, if it couldn't all get even more like an episode of Dynasty, the footballer's lawyer argued that Mrs Cole couldn't possibly take public transport and she is just too famous.
Strangely this plea for leniency worked, somehow, and nobody in the court thought that point out that Cole's (astronomic) wages are such that if the worst came to the worst he could pay a chauffeur!