Feature Detail: Issue Issue 01 18 Jun 2009
Share this article:
PTMA 2009 Winner: Industry Ambassador Award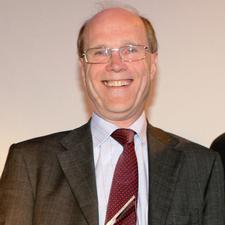 Giles Fearnley
CPT President (2008)
Giles Fearnley's shrewd business mind has enabled him to make his fortune in the passenger transport business - but he's given plenty back to the sector as well.
Fearnley has provided strong leadership through example throughout his career in both the bus and rail industries - which he continues to do through his involvement as the CPT's new chairman, as a director of Transdev in the UK and through his role in Grand Central, the UK open access train operator.
The judges said: "We are delighted to award this year's Industry Ambassador Award to Giles, for his long-standing work as an ambassador for the public transport industry, which culminated in his immensely successful year as President of the Confederation of Passenger Transport in 2008.