Business: Issue Issue 28 10 Apr 2012
Share this article:
Workable UK framework elusive for rail devolution
A key element of evolving British government railway policy is passing more responsibility down to a regional or local level, but the right framework is yet to be clear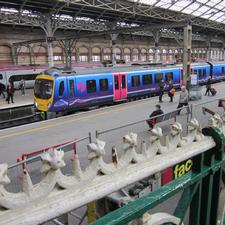 Momentum has appeared to be building inexorably in the UK towards following the European example of devolving much greater responsibility for local rail services to local or regional government. In setting out the practical implications, the Department for Transport's much delayed Command Paper responding to the original McNulty review recommendations from last May has acted as something of a reality check.
The benefits devolution could bring in terms of making informed decisions, local accountability and the potential to lever in local funding have been emphasised in an accompanying document, but it also serves to highlight the difficulties in a UK context.
Foremost among them is the lack of European-style regional government, which prevents political responsibility for significant groups of rail services being transferred directly to a single body, other than in London, where the Major has just upped his campaign for even greater rail control.
The issues are most complex in the north of England, where desire for devolved powers is strongest. Rail is important for the various conurbations, but the network is complex with a large number of inter-regional connections. A tier of regional government would make the problem manageable, but that has not been supported by local electorates, or the present government. In its absence, the case for full devolution has revolved around the five Northern passenger transport executives exploring the creation of a hybrid political structure, which would also have to take on board the views of more rural county councils. The same problem of clear responsibility presents itself almost anywhere in the UK.
In an attempt not to let the problem derail its devolution agenda, the government has come up with four alternatives to a complete transfer of franchising powers. At one end of the scale they consist of just retaining current arrangements where PTEs are co signatories to the franchise and can choose to fund incremental service enhancements. At the other, they risk creating a complex solution which could lead to multiple city specifications within a single franchise.
Given the central role localism plays in government policy, it seems certain that it will make some significant new rail powers available to local authorities. Just how remains to be seen.
Discuss rail localism in detail at our Devolving Rail to the Regions event on the 17 May.