Why Subscribe?
TransportXtra.com is the ultimate one-stop resource for transport professionals featuring the
latest news
, incisive comment and archives of
Local Transport Today
and
New Transit
, plus much more…
First for News: Subscribers have immediate access to the latest issue of Local Transport Today and New Transit as soon as it's written

Infrastructure Update transformed: Project Monitor is a geographic database showing all the major schemes nationally and by area. Subscribers can display maps by region and by mode of transport, making transport infrastructure investments much easier to identify

In-depth supplements: Local Transport Today and Transit publish regular supplements throughout the year including World Transport Consultancy Magazine and LTT500

Research made easier: TransportXtra's advanced search engine fetches results from multiple magazines as well as government reports.

E-Bulletins: you can use your preferences to receive tailored E-Newsletters, on a weekly basis.
---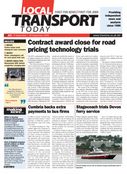 Local Transport Today is dedicated to providing you with the detailed knowledge that is essential to informed transport planning and project delivery.

Our ability to do so is grounded in an editorial team with first-hand experience not only of technical writing, but also of local government, politics, research and analysis.

LTT has provided an unrivalled fortnightly service of news and analysis for 18 years.

Don't miss out. A one year subscription to the UK's leading journal for transport planning and policy in the UK is only £96.00. Now with one FREE access to LTT sections of TransportXtra included in every subscription, which will enable you to have access our searchable online archive and research tool.
---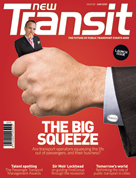 New Transit is designed to meet the changing needs of the passenger transport sector and map out the future of the sectors vital role in a changing society.
New Transit, established June 2009, responds to the
dynamic and vital passenger transport sector
at times of change and uncertainty. This monthly magazine maps out, through in-depth analysis and interviews and comment, the future for the passenger transport sector.
A subscription to New Transit includes full TransportXtra access which contains the latest transport intelligence from both Local Transport Today, and New Transit Magazine.
New Transit & TransportXtra compliment each other perfectly, with the latest passenger transport news and commentary online daily and industry-leading comment and analysis in print.
"A genuinely readable but heavyweight specialist Magazine. [New Transit] is a massive step forward for the sector. It has exactly the right balance of analysis and 'edge' "

Jim Boyd
Group Corporate Affairs Director
The Go-Ahead Group plc.