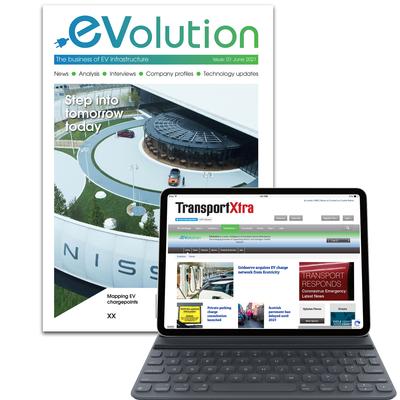 TransportXtra
ONLINE Subscription
Please note, if paying by invoice, subscription will not begin until payment has been received. Pay monthly: Your card will be debited each month to ensure your subscription continues until further notice.
EVolution Subscription + TransportXtra
Online Access
EVolution is an online news, intelligence and analysis service dedicated to the emerging business of supporting the uptake of electric and hydrogen-fuelled vehicles.
The channel features stories on:
Low and zero-emission vehicles as part of decarbonisation policy

The planning, provision and operation of kerbside and off-street charging infrastructure

The development of EV charging networks

The uptake of EVs among drivers, by commercial fleets and car-sharing providers

Developments in vehicle design and powertrain R&D

Chargepoint technology

Ensuring EVs are an accessible mode

The use of other zero and low-emission fuels

Legal and regulatory developments

Developments in the energy sector
EVolution has been devised and curated by Mark Moran, editor of Parking Review magazine. He is also the programmer of sector-defining events such as Traffic + Parking, Parking & Property and the Enforcement Summit, and who is co-creator and organiser of the British Parking Awards.
This Subscription includes full access to the full online archives of EVolution and Parking Review for 1 user