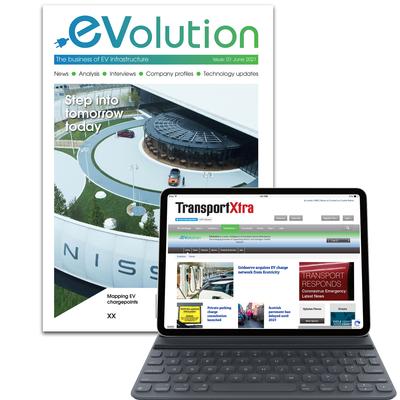 TransportXtra
ONLINE Subscription
Please note, if paying by invoice, subscription will not begin until payment has been received. Pay monthly: Your card will be debited each month to ensure your subscription continues until further notice.
EVolution Subscription + TransportXtra
Quarterly Journal + Online Access
EVolution is a news, intelligence and analysis service dedicated to the emerging business of supporting electric and hydrogen-fuelled vehicles.
EVolution is part of TransportXtra, which contains the latest transport policy, planning, passenger transport, parking and enforcement intelligence.
This Subscription includes full access to the entire site for 1 User