Subscriptions : Local Transport Today
Small Business Package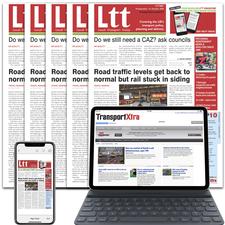 Local Transport Today
PRINT Subscription included in price
5 x TransportXtra
ONLINE Subscription included in price
Subscriptions ordered with a credit/debit card begin immediately. Subscriptions ordered via invoice do not begin until payment has been received.
2 Magazines + 5 Online

£400.00 £50.00 VAT in stock
UK Delivery included

+£107.00 EU +£124.00 RoW

This package includes 2 annual magazine subscriptions as well as 5 concurrent online users.
This one-year subscription includes FULL access to TransportXtra for 5 users

After purchase we will contact you to clarify how many copies of which particular magazine you'd prefer.