Women still face barriers in switching to active travel, says Sustrans report
05 March 2018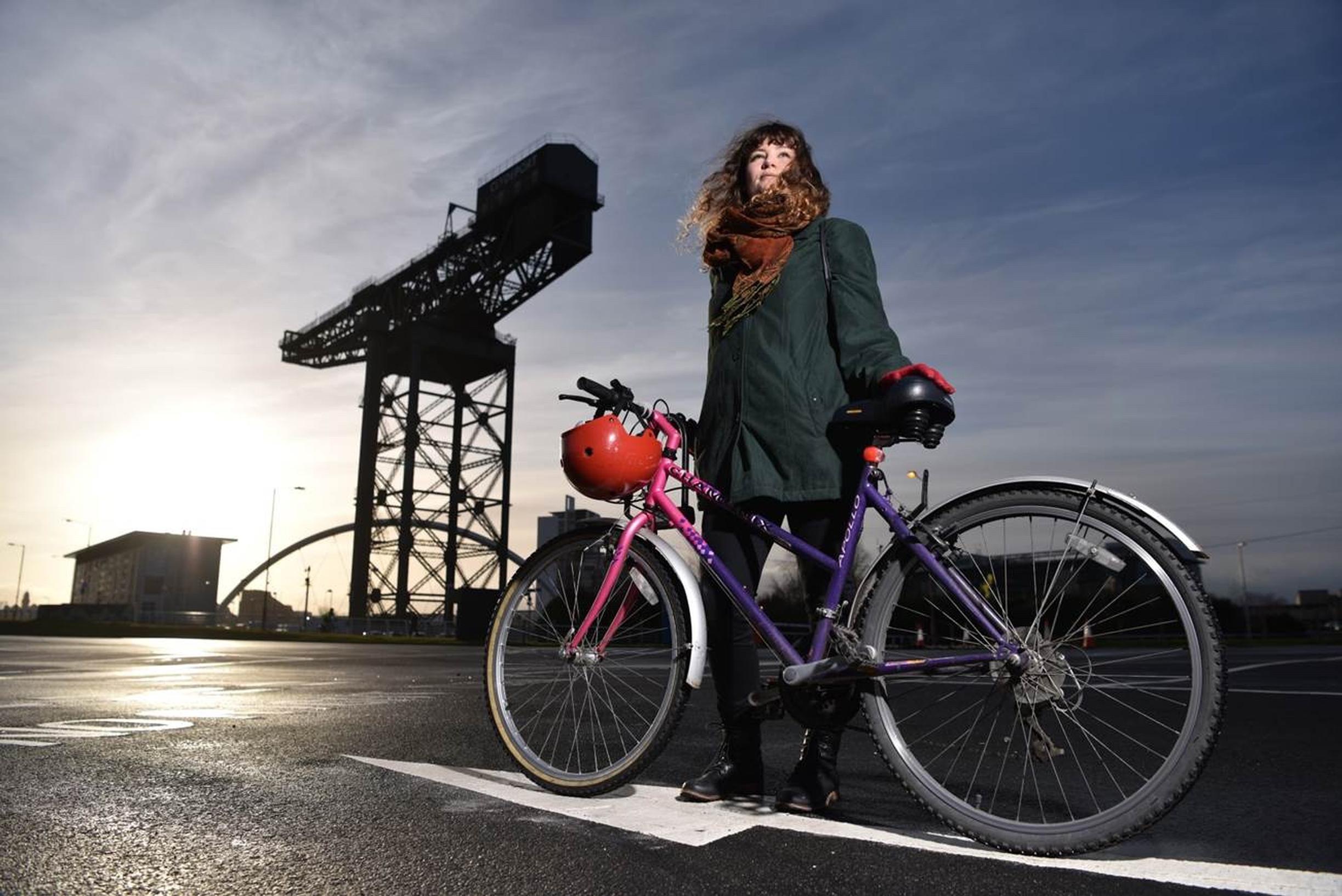 Gender inequality remains a big issue when it comes to active travel in the UK, says Sustrans. The charity has published a new report, 'Are We Not There Yet?, revealing that women's journeys around cities are typically shorter than men's, use different modes of transport and are more likely to involve 'trip-chaining' (multi-stop journeys) which tend to be for a balance of child care, work and household responsibilities.
While women are motivated to travel actively for physical and mental health reasons, worries about their personal safety, convenience (particularly when taking multi-stop trips) and appearance are all barriers to preventing them from cycling and walking, says the report,
It looked at the travel habits and choices of nearly 2,000 women in Glasgow and combined the findings with a literature review of research on women's travel patterns across Scotland, the UK and Europe.
The report also highlighted that few women are involved in creating transport policy and planning in the UK. Currently, transport has the lowest percentage of women in senior posts within the public sector in Scotland, with women representing only 6.25% heads of transport bodies. In addition, the transport sector accounts for only 22% of female workers UK-wide.
Sustrans Scotland's evaluation manager, Suzanne Motherwell, who led the research, said: "Our research has shown that there are a number of women-specific barriers such as lack of time, complex schedules and fears of personal safety, which stop them from travelling actively more often. "If we are to get more people walking and cycling, it is essential that we address the inequalities that exist in transport – at every level – from users right through to planning and policy making.
"By designing and building infrastructure that caters for both genders' needs, we can help ensure the gap between the levels of women and men cycling is closed, and importantly improve the everyday cycling levels in our cities and towns."
President of not for profit group Women in Transport, Katie Hulland, said: "Less than one-quarter of UK transport workers are women, so we are massively under-represented in the planning and delivery of transport policy, infrastructure and services. We agree a more gender-balanced workforce would help the transport sector better address women's needs as customers and service users.
"As the leading professional network for women in transport, we're working with the transport industry, parliament, government and beyond, to address women's under-representation and promote a diverse and inclusive transport workforce."
The research has also been welcomed by Engender, Scotland's feminist organisation. Engander has carried out research on women's representation in decision-making and power and has also highlighted issues experienced by women in public spaces and on public transport as part of its recently-published 'Gender Matters Roadmap'.
Emma Ritch, executive director of Engender, said: "It is good to see Sustrans are highlighting the links between transport policy and women's equality, and we hope to see women's different experience of travel integrated into all of their future work.
"Scotland's travel systems are not designed around the needs of women, who tend to make shorter and more frequent journeys and are more concerned about their personal safety.
"This obliviousness is perhaps unsurprising given that women are massively underrepresented in transport bodies: only 6.25% of their chief officers are women. Making active travel work for women makes it work better for all."
Are We Not There Yet?: A case study
Since moving to Glasgow four years ago, Rebecka Bergh (pictured) has mostly travelled round the city by bike, as she feels it is a quicker, cheaper and more convenient option for her than walking or taking public transport.
The 25-year-old student, from Sweden, says that bikes were the default mode of transport when growing up. However, Bergh doesn't see herself as being a confident cyclist and often feels intimidated by other traffic on the city roads.
She also admits that travelling around by bike limits the kind of clothes she could wear each day, but said she tried not to let her appearance deter her from cycling. "I know that appearance and the way you look is a big issue for some women and from time to time it does bother me.
"It means that I don't tend to wear skirts or dresses, and if it's raining for example, I will choose not to wear makeup. However, I don't tend to cycle particularly fast and I have a cap that I wear to protect my hair and eye make-up, so I don't feel too messy when I arrive at university."
Bergh says that her lack of confidence when on her bike is her biggest issue when travelling around Glasgow. "Drivers don't tend to think about what it is like for people on bikes going about the city and I'm not very good at being assertive when I'm on my bike on the road. I am not always confident that I know if I am allowed in certain spaces," she said.
"So when I feel that cars are getting too close or that they are getting impatient because I am cycling slowly, I don't have the confidence to mark my space and will often find myself cycling very close to the pavement instead of keeping my distance from it which can be dangerous.
"I know if I was more assertive on my bike and cycled faster they would respect my space, but then that means that I am more likely to end up hot and bothered when I arrive at my destination.
"Having cycle routes and networks designed with women in mind would make a huge difference to my journey every day. To have paths which are safer and less intimidating to use would make the world of difference and I hope it would encourage more women to travel by bike when possible."
International Women's Day, March 8, is a global day celebrating the social, economic, cultural and political achievements of women.