To keep in touch with Parking Review just tap the app
Parking Review magazine can now be read on digital devices
08 March 2021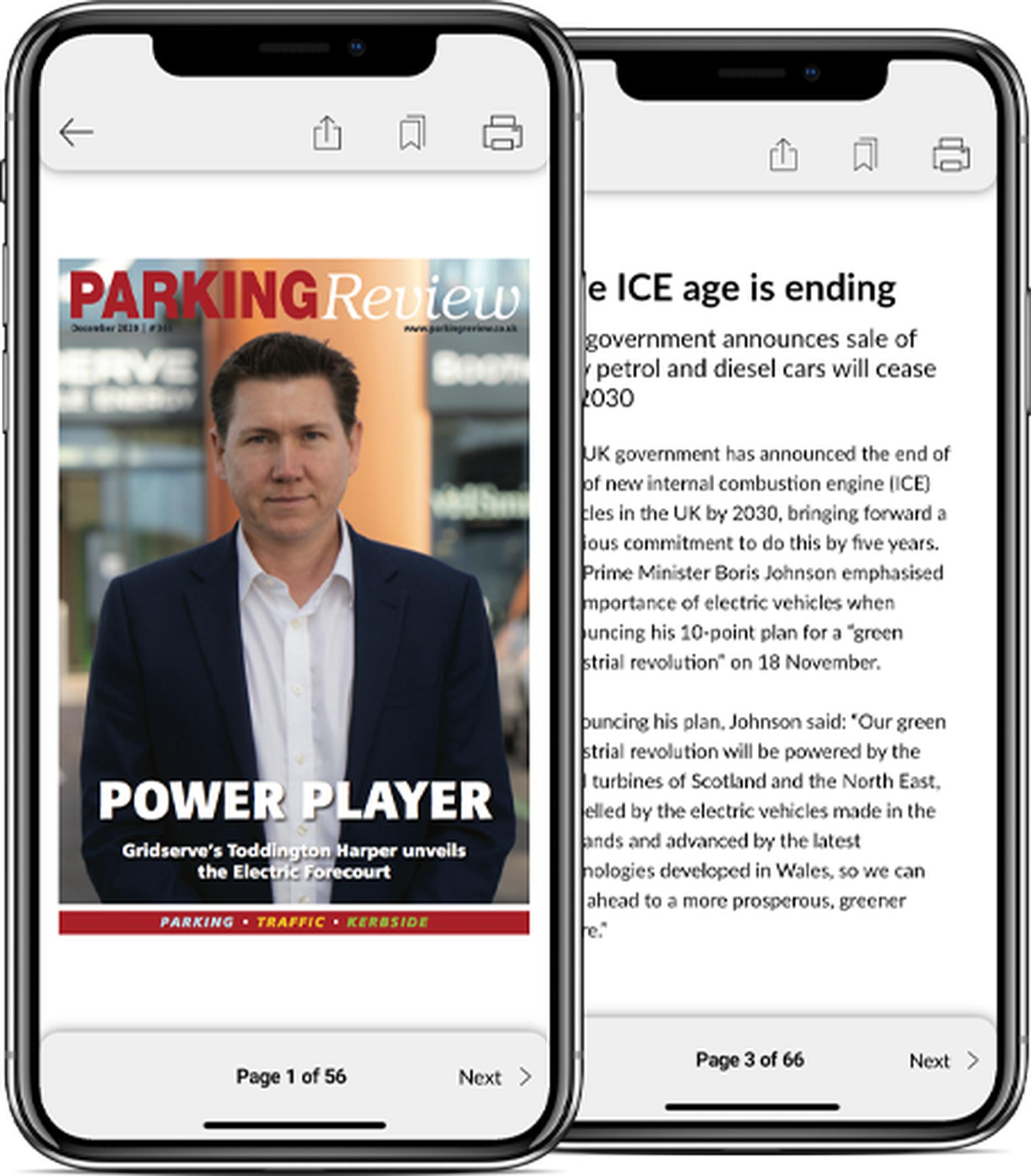 Like many businesses, working out how to deliver services during the COVID-19 lockdowns means that Landor LINKS has undergone what could be regarded as a digital revolution. As an event organiser, our programme of live events has been replaced by a raft of webinars and virtual conferences. The Parking Review team has programmed sessions on themes such as Low Traffic Neighbourhoods, the Workplace Parking Levy and Clean Air Zones, as well as an online version of the Traffic + Parking conference and exhibition. Videos of these events can be viewed on the Landor LINKS Live YouTube channel.
As a publisher, we have continued to print our magazines throughout the pandemic, but also explored ways of enabling our subscribers to access news and analysis on traffic, parking and urban realm issues online. This has seen the editorial team step up our online coverage and creating a well-received weekly news bulletin called Transport Responds.
Our most recent innovative step is the launch of an app that allows you to view a digital version of the printed magazine itself on mobile devices. Besides being able to flick through an edition's pages, readers can select individual stories that are then displayed in a large, easy-to-read format by a single tap on a screen. The layout views include live links to all featured websites and email addresses mentioned in the magazine. Readers can also conduct keyword searches across past editions. Download the Parking Review Edition app simply by visiting the Apple or Google app stores.
The Parking Review Edition app taps into the technology of PageSuite, a digital publishing services company that has created solutions for our sister paper Local Transport Today, along with numerous business magazines and esteemed newspaper titles such as The Boston Globe and Los Angeles Times. The PageSuite digital delivery system also allows you to experience the magazine on desktops and laptops. The desktop version lets you: share stories; search past magazines; and download PDFs of the whole edition or specific pages. A link to the desktop version can be found at a dedicated website showcasing the app – www.parkingreviewmagazine.com
So, whether you are in the office, at home or even in a car park, you can now read Parking Review on a phone, tablet or, if you are old school, on paper!
Mark Moran is the editor of Parking Review