Greater Manchester re-takes control of its buses
Mayor says franchised system represents 'better value for money for city-regions and a better service for passengers'
02 October 2023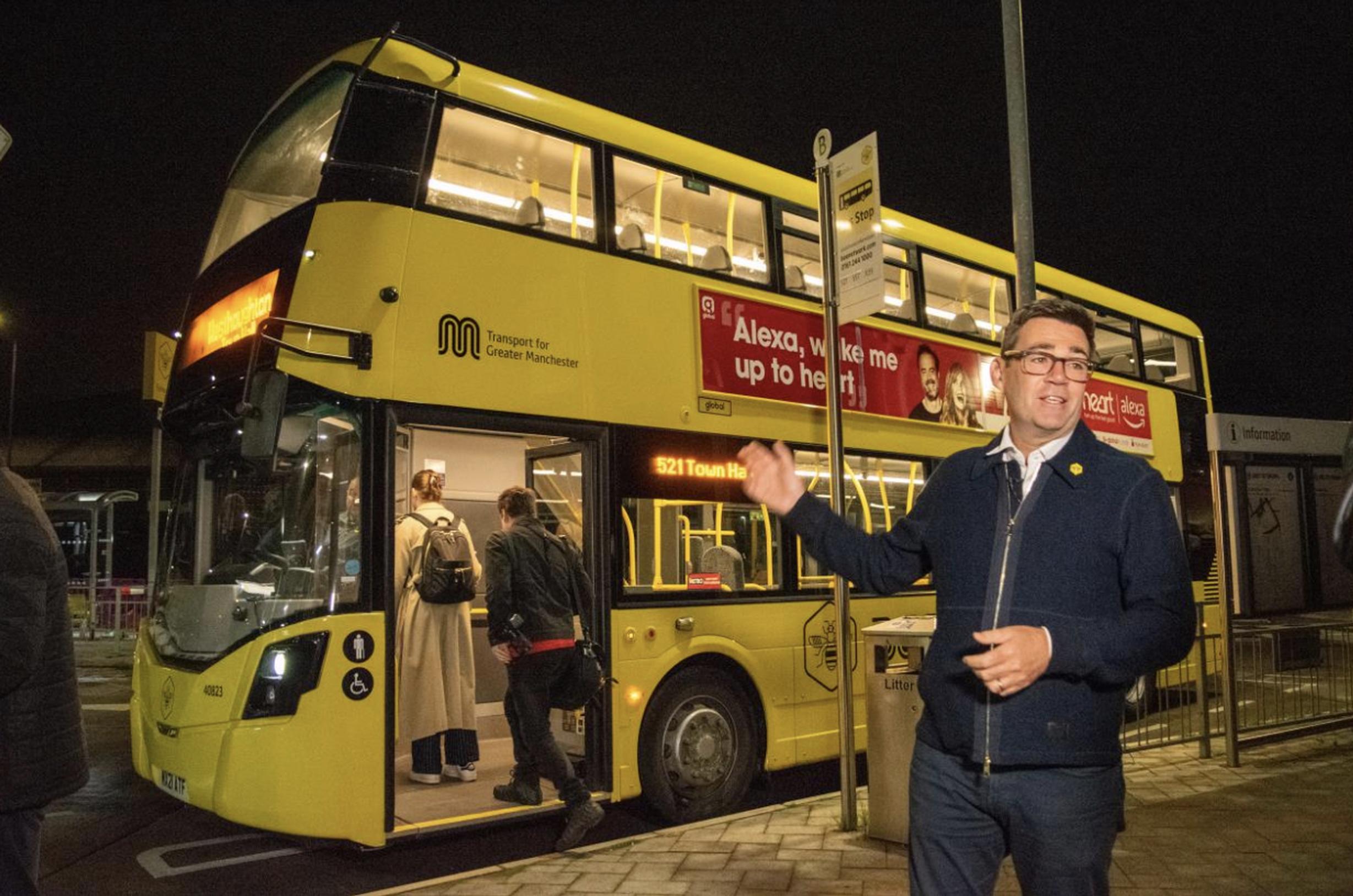 Greater Manchester has become the first place in England to re-take control of its buses after nearly 40 years of deregulation, with the launch of the historic Bee Network – ushering in radical improvements to the city-region's public transport network.
The introduction, at the end of September, of locally-controlled bus services marks the first time in England that bus deregulation, which has led to declining bus services and passenger numbers across the country, has been reversed.
In the nearly 40 years since deregulation the number of bus journeys in Greater Manchester dropped from around 355m to 182m in 2019. England's other city-regions experienced a similar downward trend in this period, with journeys more than halving, from a total of 1,810m to 845m. The number of bus journeys in London, where buses were not deregulated, roughly doubled in the same period, from around 1,164m journeys in 1986 to 2.1bn at the end of the decade.
Operating initially in Bolton, Wigan and parts of Salford and Bury, the launch of the first franchised bus services represents the start of the Bee Network – Greater Manchester's plan for an integrated, low-cost, high-frequency public transport network, bringing together local trams, buses and bikes – and ultimately local train services – with the largest walking, wheeling and cycling network anywhere in the UK.
Mayor of Greater Manchester, Andy Burnham, said: "For nearly 40 years we have seen worsening services and plummeting passenger numbers on our buses.
"We've had to reckon with a deregulated bus network that cuts vital services that connect communities to jobs, hospitals and opportunities on a whim - leaving local leaders with limited budgets to pick up the tab to keep these routes alive. Today marks the end of that era with our franchised system representing better value for money for city-regions and a better service for passengers."
As part of the Bee Network, joint tram and bus travel is now 20% cheaper with a new AnyBus + tram ticket. This comes after the Mayor announced £2 capped adult fares for all Greater Manchester bus services in 2022.