Sustainable Congestion Charging: a better way?
Inexpensive roving cameras mounted on local authority vehicles could capture vehicle data managed by a back-office where revenue and enforcements are managed, says Jorgen Pedersen
24 August 2023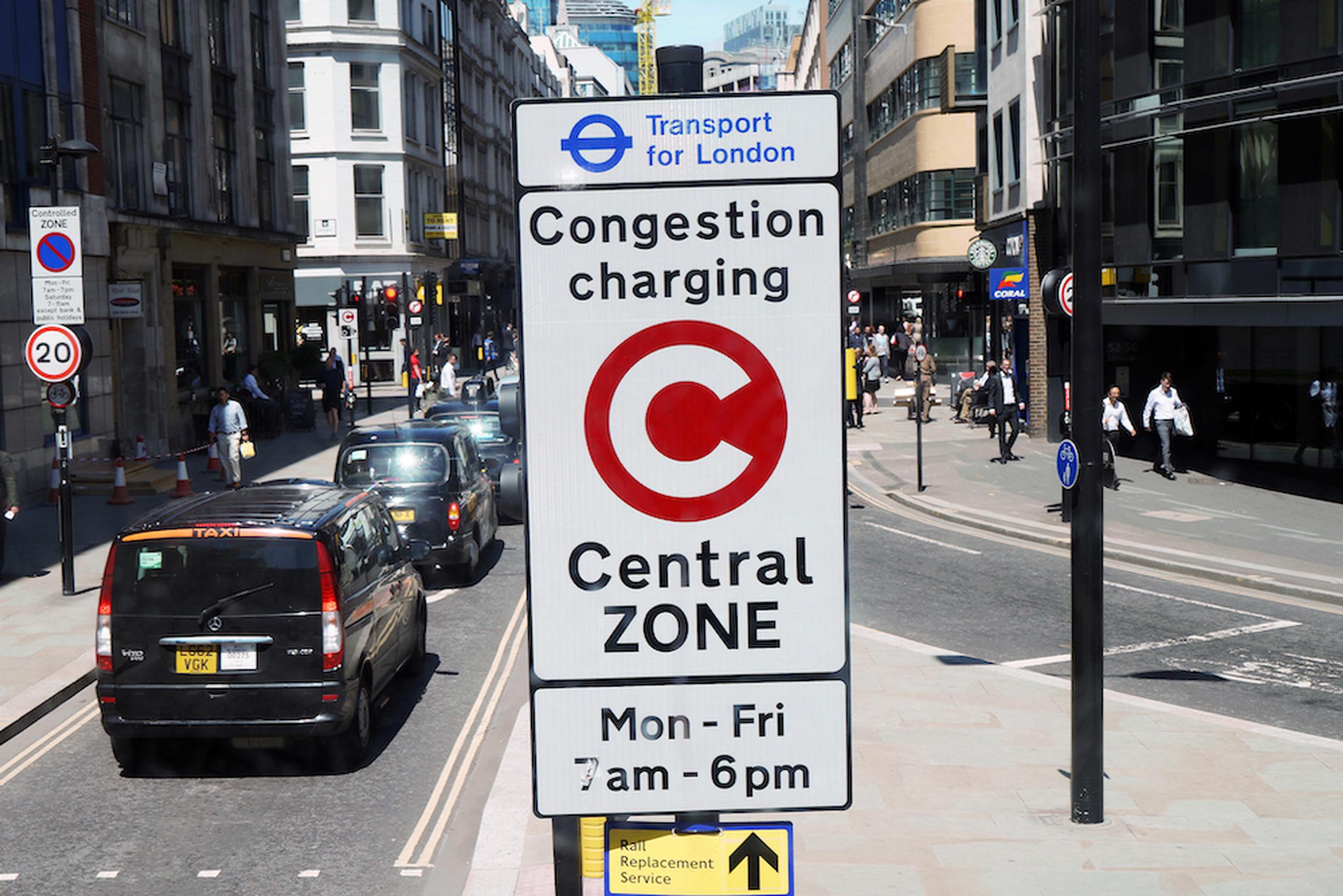 Are you an authority that needs to reduce traffic while providing better transport services but are thwarted by budgets that are impossible to balance? If you are, then read on, SYSTRA has a radical and innovative solution that might help you achieve your goals.
A chance encounter with a city authority led me to re-think the current approach to congestion charging. The city authority indicated a need to limit traffic while producing revenue that could then be used to further enhance liveable spaces which would also promote active, shared and public transport. A noble cause and in my view something that we should all be striving to achieve.
Would it be possible for a city to be solely reliant on roving camera platforms and, if so, what would be the impact of such an approach?
Being absolutely honest, I was slow to fully comprehend the impact of global warming. My previous roles required me to spend huge chunks of my time travelling around the world to attend to a wide array of customers. So, I am no role model.
But times have changed, there is no denying the need to reduce our carbon footprint, and no denying that we all have to play our part for the sake or not only our own health but the well being of future generations to come.
There is no denying that climate change is already affecting our everyday lives, no denying its already having a devastating impact on nature, and even now it's very likely that we are addressing this too late to protect a multitude of animals, plants and insects.
All this to say, that we need to be much more proactive in our aims of reducing our reliance on the private car, while moving towards our agenda for more active and healthy lifestyles.
There are many reasons why an authority may want to consider some form of congestion charging including traffic reduction, promoting healthier and more active communities, decarbonisation and/or pollution reduction, and not least revenue generation to support infrastructure projects that will further support all of the above reasons.
So, it was with interest that I was listening to the aspirations of this city authority, and their plans for congestion charging to significantly reduce their inner-city traffic issues. They had already undertaken some design and development studies but had been forced to conclude that congestion charging for them was cost prohibitive!
That didn't seem to make any sense to me, but they went on to explain why that was. The cost of designing and implementing a cordon of cameras, communication infrastructure, the maintenance of said infrastructure, the back-office, enforcement, would just about break even at current traffic levels. However, when expecting a reduction in traffic of anything from 15-20% the sums just didn't equate.
The big take away from this is conversation was that the infrastructure and ongoing maintenance was simply cost-prohibitive for all but the largest of cities.
This got me thinking about whether there was a better way of doing this, which wasn't cost prohibitive but could still provide the benefits of traffic reduction while securing the much-needed revenue to accommodate social improvements.
The foundation of my thoughts centred around the need to minimise opex costs which in turn would maximize revenue that could then be used for community development schemes such as cycle paths, pedestrianizing areas, mobility hubs etc. This is what we came up with:
One of the limitations of the traditional congestion charging scheme is that once inside the congestion area, one can pretty much travel as much as one wants because one is not transitioning across the zonal camera cordon.
To overcome this, roving camera platforms have been introduced, which are essentially cameras that are mounted in vehicles which can travel around a congestion charge area and park up and take images of any vehicle that they take which shows a number plate.
The more roving cameras that there are the higher the proportion of inner-zonal travellers that are captured and charged.
Extrapolating this a little, my thoughts were, would it be possible for a city to be solely reliant on roving camera platforms, and if so, what would be the impact of such an approach?
After much thought, much discussion a period of design and a period of just trying to pick holes in the general concepts being introduced we had to conclude that not only would this provide a relatively infrastructure-less solution but that the approach offered a number of advantages that cannot be achieved through the traditional high-cost congestion charging approach. Let me explain.
Camera technology has also improved exponentially since 2002 when cameras were first used for the London CC zone. They now are able to communicate in real time using cellular networks, back in 2002 we'd never heard of 3G, 4G and certainly not 5G, smart phones had yet to make an appearance, but were being discussed.
ANPR software was also in its infancy, and the idea of using ANPR (Automatic Number Plate Recognition) on a rolling shuttered CCD/CMOS sensor would have been a complete impossibility due to processing constraints. All of that has changed. I personally worked with a very small team who developed a low cost ANPR smart camera using a rolling shutter and tested it up to theoretical 120MPH at an oblique angle, without ANPR misreads.
Cameras have gotten smaller, their frame rates have increased, rolling shutters which are significantly cheaper than global shutter sensors have improved, communications are staggeringly reliable and fast and ANPR software is now cheaper and continues to improve, while at the same time the price point for cameras continues to fall.
So, what if we only use roving cameras, we mount inexpensive cameras on a fleet of cars that are multi-purposed such as, local authority vehicles, police cars and buses, etc, all of which can capture number plate details. This is sent back to a back-office where ANPR is captured, and where revenue and enforcements are managed.
The naysayers amongst us will instantly start picking holes in this and suggest that we will need to in some way limit the recording of vehicles outside the congestion charge zone, or how can we make sure that we capture everyone, or how can we introduce flexibility to enable free travel on Sundays etc., and does it provide sufficient flexibility to expand the area in the future?
Some will even suggest that Low Traffic Neighbourhoods (LTN) are not publicly or politically supported, and it's fair to say that LTN's have become a political battleground, which I believe will be seen as being a collective failure by our politicians, who might do better to focus on our legally binding carbon reduction promises.
But all of these comments and questions will be answered:
How can I only monitor vehicles whilst within the Congestion Charge Zone?
I believe we all have a right to privacy, and that must be protected, however I also believe that we all have a right to clean air, and healthy living, and that should also be protected. So, whilst it is essential to monitor license plates within the congestion charge zone we could set-up a geofence enabling the camera only to operate while within the zone.
As soon as the vehicle passes the geofence boundary the camera would be turned off. This would provide the opportunity to provide ANPR results from within the zone itself but not outside of that zone. There is also a suggestion that a cordon of cameras is actually more privacy-invasive as it records every vehicle's movements across the boundary.
Does it need to capture everyone?
One of the many benefits of this is that one does not need to capture everyone. One would set-it up as an honesty-based solution. If you knew you had been in the area it is your responsibility to make your payment. Failure to do so would invite a hefty enforcement fee on being caught. As per the London CC fee structure the hefty enforcement fee provides an incentive to ensure that congestion charge fees are paid promptly.
For those cities that wished to provide an account-based management system this could be achieved through the use of a dedicated mobile app, which would instantly alert the back-office system when a vehicle had transitioned the zone.
At this time funds could immediately be removed from the holder's account. If the driver had decided to turn off their app, then the same process would apply, if spotted by a roving ANPR camera, the camera would send details back to the back-office, a driver would have a time limit on when they should pay, and if they did not pay then they would get an enforcement notice.
But based on this being an honesty system, the system is not expected to capture everyone, just provide sufficient incentive to drivers to pay promptly voluntarily.
Can this introduce sufficient flexibility to meet the changing needs of a city?
One of the main advantages of this system is that it works through an interconnected communications network, and is software based. This means that we could essentially set up any number of business cases (scenarios) that could all be accommodated, such as:
Morning and evening charge times could vary by day of week.

Weekends could be free, or charged, or could incur partial charges

Poor air quality days could introduce additional charges

Zones areas could be changed to accommodate events – either making them bigger or smaller. Although this would require additional signage, and additional geofenced areas.

If introducing the dedicate mobile app mentioned, this could also be charged for vehicle miles travelled whilst within the congestion charge zone. In the event that the mobile app were turned off a maximum daily charge would apply.

One could charge different classes of vehicles different fees based on a link with DVLA to identify the vehicle type.

Residents within the congestion charge zone could get reduced rates by way of a permit list.

Doctors, emergency services, and special categories could also be given reduced rates or free travel based on a permit list.
Due to being software-based, with a configuration layer it is possible to develop a solution that not only meets the current needs of the city, but that can also adapt to the longer-term changing needs and requirements of the city as well as the short-term amendments that would perhaps be introduced during rail strikes, emergency situations, or even special events.
It would and should be possible to have these special events set-up as scenarios, which could be scheduled or instigated as needed.
Public and political acceptance
Inevitably, change forces us to do something differently, changes one's perceptions of the world around us, challenges us to pursue other options and can consequently impact our daily norms.
It is inevitable therefore that we actively fight again forms of change that we believe will change our daily lives. The interesting thing is that once we have transitioned, that becomes our new norm, which we more often than not embrace equally as actively as the previous norm.
It's therefore no surprise that during public consultations the concepts of LTN (Low Traffic Neighbourhoods) are heavily critiqued and many have been cancelled as a result of public and political backlash against such schemes.
However, lets look back a little, and look at London. Do we remember how congested London was, and how pleasant it now is? The same can be said for other more mature schemes both nationally and internationally.
If we are even moderately concerned about reducing pollution or having the ability to make changes for healthier lifestyles, we must look to reduce our over-reliance on single occupancy vehicles. This will take a consolidated behavioural change campaign that could be supported by an organisation that specialises in social market research and engagement.
This is currently high-level conceptual design thinking – the detailed design phase will certainly unearth a number of other issues which will also need to be overcome. But this approach does provide an opportunity to deliver congestion charging zones to smaller and less affluent cities at a fraction of the cost that a traditional congestion charge solution.
If you are a small to medium-sized city and are interested in moving forward your congestion charge or FMZ agendas, please feel free to contact me if you would like to discuss this approach in more detail.
Contact Jorgen for more information....
Jorgen Pedersen, Director of New Technology, SYSTRA