What are buses for?
As the debate about the war on the motorist (real or imagined) escalates, looking at newly launched services is a timely reminder of what buses are actually for...
01 August 2023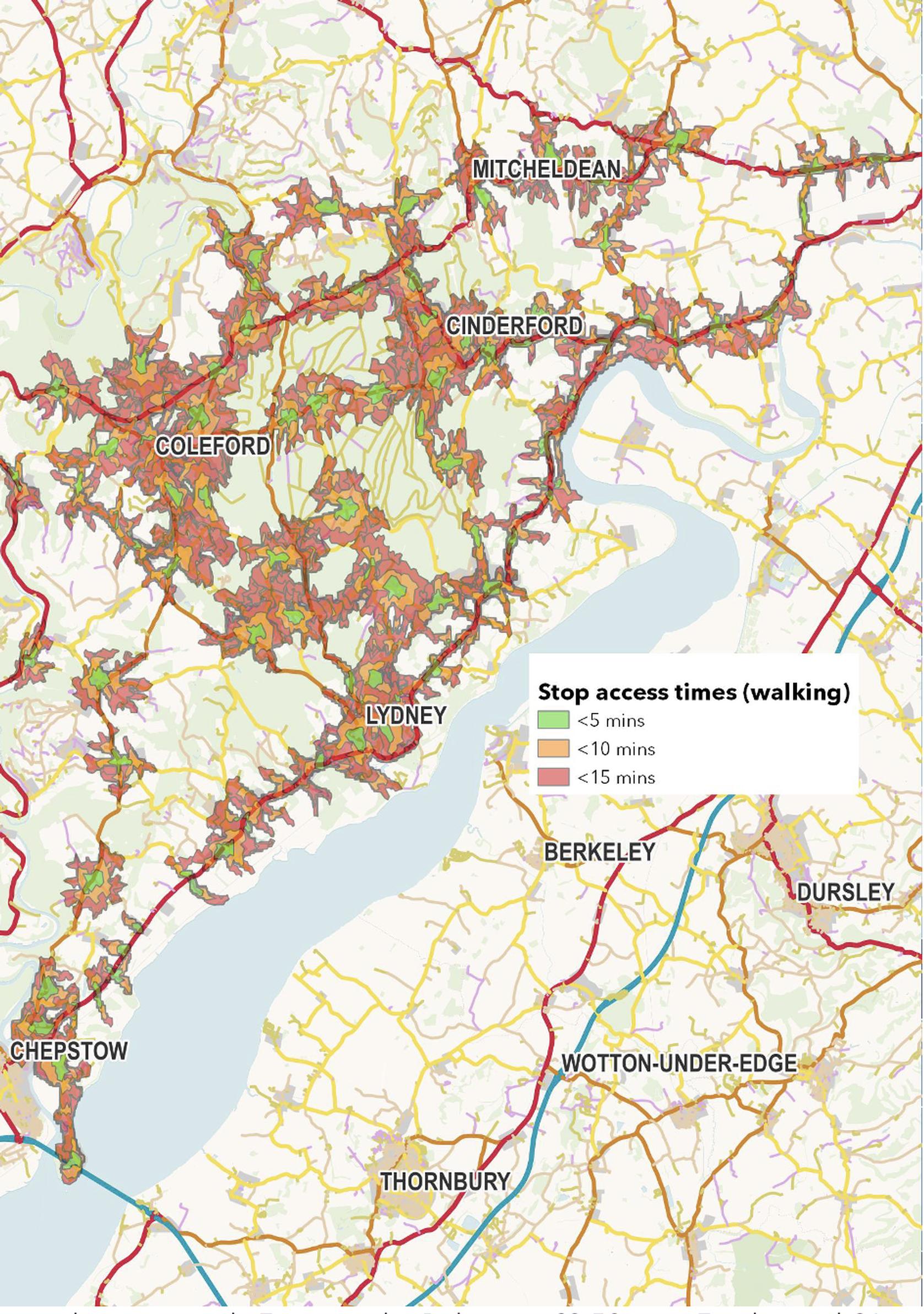 The prevailing chat about the war on the motorist (real or imagined) obscures a different, hidden issue. For those who cannot drive, do not want or cannot afford to drive, there are very few choices.
Lack of transport limits opportunity, access to work, locks older people into loneliness, erodes their independence and reduces the services people can use, the contribution they can make to society and the time they can socialise.
---
---
So looking at newly launched services is a timely reminder of what buses are actually for.
The Robin is a new DDRT (dynamic demand responsive transport) service, launched in 2022 and funded by the DfT's Rural Transport Fund.
The service is operated by Lydney Dial a Ride (DAR), a community transport provider that runs a number of 'getting people to places they need to be' services. From community cars driven by volunteer drivers to some (quite infrequent) local fixed line bus routes open to all, as well as the eponymous dial-a-ride services for those without access to cars or who struggle to use public transport.
It's clear that improving bus services has a real impact - and that DDRT is a tool to do this. Where community transport is working to help people connect, DDRT is a tool that superpowers community transport to carry out its mission
Talking to Louise Currie of Lydney DAR is a sharp reminder that buses are about people - and these trips are about getting people to school, work, shopping, appointments and to see their friends and family. Technology, however great, is just a tool for doing this.
The philosophy of opening up access to transport - in basic terms getting people from A to B - is at the heart of community transport. And this is perhaps why people have taken to the service.
About the Robin
At its core, the Robin is a standard rural DRT. It runs from 7am to 7pm Monday to Saturday, covering the Forest of Dean. This is a rural area where the population people is distributed in small towns, villages and hamlets - in places as low as 80 people per km2 and on average 165 persons per km2.
Two mini-buses cover the diamond shaped zone, which, along its longest axis stretches 16 miles from Mitcheldean in the north to Sedbury in the south and its widest points span Lydney at one edge and Coleford at the other - about 8 miles wide at the widest point. The area covered is about 46 square miles.
The key points are the towns of Lydney (south east), Cinderford in the north and Coleford (northwest) and Sedbury (southwest). There are many small villages on rural roads between these points, some through the wooded hills and coombs of the southern edge of the Forest of Dean.
One of the key differences that a community transport operator can make is by using its network. Before the launch, Louise spent three months meeting a host of local services - from the supermarket to dentists, opticians and doctors' surgeries - as well as other voluntary groups and organisations to explain what the service was - and how to use it.
As a new service the how - booking ahead online or via app or call centre - was key and people needed to get to grips with it. This was supported by social media marketing to reach other groups.
Anyone can use the Robin, and Louise's work encouraged a network of organisations to spread the word, showing people how to use the service and helping get them started. It launched in October 2022 and very quickly went from no takers to 20 to 30 trips per day.
The Robin's smart mini-buses and branding set it apart as a flagship service, and one which people were keen to use. Previous research had shown quite a bit of stigma attached to dial-a-ride services.
However, the Robin seems to have attracted a completely different passenger profile, and is being used by an entirely different group of people. Younger people are travelling using the Robin, particularly during the morning peak where destinations tend to be schools, colleges, employers and the train station. During the day destinations become more mixed and the demographic is slightly older.
Rather than abstracting from the rural fixed line services Lydney DAR runs (some of which only run 2 or 3 times a week), there's an opposite effect. The Robin allows people to do more and make extra trips - for instance using the Robin on Saturdays when no fixed line bus services run. Together there are more options - and more people overall are taking the bus.
At the core, community transport is focused on enabling people who can't travel for whatever reason (social, financial, inability to drive etc) to get around, and this mission dovetails with on-demand transport.
Reaching out to the community is both part of the community transport mission and a key skill that community transport organisations possess. It's also essential when it comes to communicating new services and new ways to do things.
Booking a bus ahead to wherever they want to go within the operating area is a new idea for a lot of people. The work that has been put into building understanding of it across passenger groups and also other organisations, has, however, paid off. People are happy to do it whether by app, online or by call centre.
The strength of DRT is that it's not limited to fixed lines, it goes where people need to go - even if those people live out of the way. The service has virtual stops within a 10 minute walk of over 40,000 people, for many the first time they have a bus service that runs close to them with a more than limited service.
As social, environmental and cost of living concerns rise up the agenda, having an organisation that exists to help solve transport problems as a DRT provider is an attractive proposition. The stories Louise tells of the impact it has on the people who use the service are positive and heart-warming.
One parent whose son had really struggled with anxiety during lockdown reported that trying the Robin to get to college independently had made a huge difference. Their son no long relies on mum and dad to travel - making a massive step towards independence (as well as reduced carbon footprint).
It's clear that improving bus services has a real impact - and that DDRT is a tool to do this. Where community transport is working to help people connect, DDRT is a tool that superpowers community transport to carry out its mission.
The Robin in detail
The Robin in the Forest of Dean is a DDRT service running 7am to 7pm Monday to Saturday. It's designed to provide transport links from close to people's homes to locations for onward travel (connecting to fixed line bus routes and trains) or at times when there is no other transport options.
It reaches across the area, with virtual bus stops within the reach of over half of the total population of the Forest of Dean (87,107) within a 10 minute walk.
It is designed to augment existing services - the bus routes between the towns that operate to fixed timetables as well as some rural community transport routes which run some days per week. Fares on the Robin are £2.50 upto 7 miles and £4 over 7 miles, concessionary pass holders travel for free and the child fares are £1.50 up to 7 miles and £3 over.
Two mini-buses offer people the option to book trips 'on demand' - in reality this means from two weeks to an hour before they travel. People have taken to using the DDRT service to make trips that are not covered by fixed line buses, it enables people to make trips beyond those areas served and on days that services don't run.