Toolkit offers advice on improving cycle-rail links
19 July 2023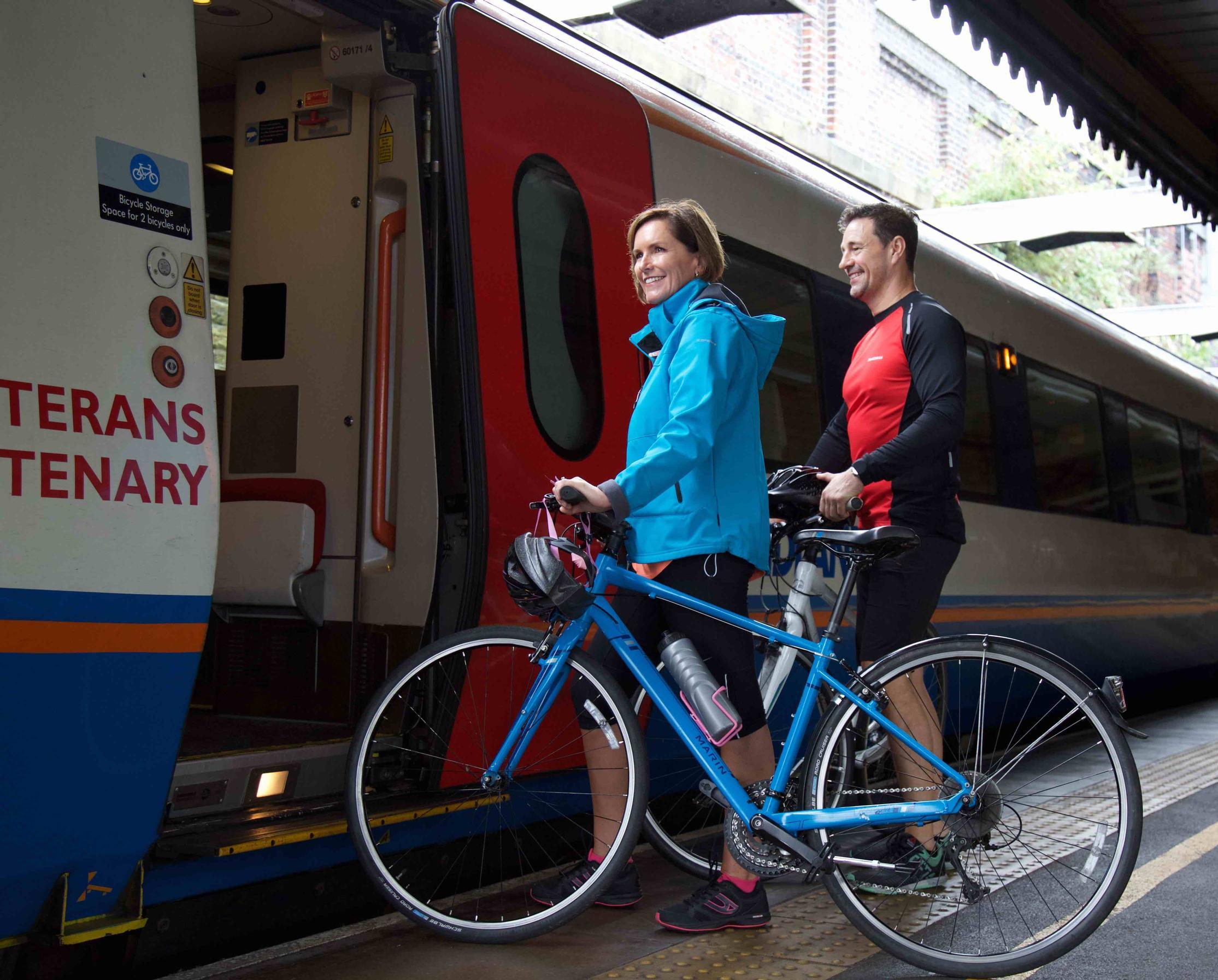 New guidance has been published on enhancing the journey to and from rail stations, along with advice on providing space for cyclists and their cycles at stations and onboard trains.
It also offers advice on how to strength the case for investing in cycle-rail schemes and explores possible sources of funding.
The updated 'Cycle-Rail Toolkit 3' offers best practice advice to station operators, train operating companies, local authorities, and partners involved in cycle-rail initiatives, such as community rail partnerships and groups.
The 'Cycle-Rail Toolkit 3' includes advice on providing space for cyclists and their cycles at stations and onboard trains.
The guidance was commissioned by the Cycle-Rail Working Group (CRWG) and developed by the transport consultancy SYSTRA, with support from Sustrans and Active Travel England.
The rail network is the backbone of Britain's public transport system, yet passenger journeys do not start nor finish at railway stations, states CRWG. "Improving the overall 'rail offer' by making it easier to walk, wheel and cycle to and from rail stations by personally owned or shared cycles will encourage more people to travel by train," it says.
"A simultaneous reduction in the number of people making short journeys to railway stations by car will also ease traffic congestion in our towns and cities and benefit the environment and address social challenges such as health, well-being and air pollution."
The new toolkit was launched by transport minister Jesse Norman.
Phillip Darnton, Cycle-Rail Working Group Chair said: "On commissioning this work we wanted to create a user-friendly step-by-step guide to encourage and increase the overall number of cycle-rail users.
"I am delighted that both the cycling and rail sectors have worked in partnership to help create such a fantastic and informative Guide. It has been written specifically for rail and station operators and those involved in making end to end journeys more attractive".