Number of School Streets in Haringey set to almost treble by 2026
15 June 2023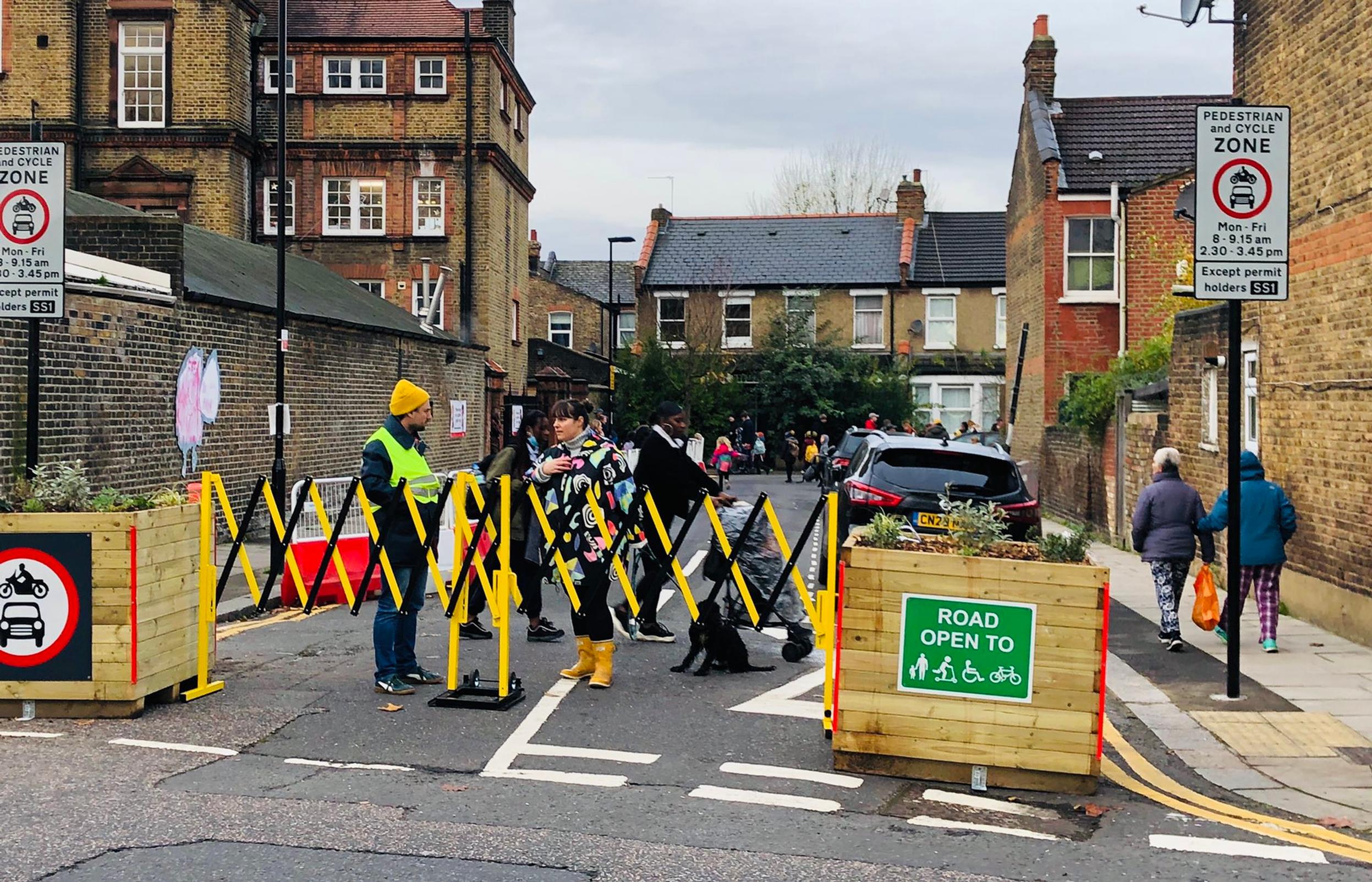 Haringey Council has approved plans to almost treble the number of School Streets in the borough to 61 by 2026.
So far, 23 School Streets have been implemented, resulting in 11,000 families benefiting from 6km of safe and healthy walking, cycling and wheeling zones at school start and finish times, said the council.
It said the roll-out of 38 new School Streets, covering 58 educational establishments, over the next three years will make journeys safer and healthier for an additional 25,000 children.
The total cost of implementing School Streets will be £1.28m, the council estimates.
Monitoring has revealed that traffic at existing School Streets schemes has fallen by 42% on average while Nitrogen oxide (NOx) levels are down by 26%, said the council.
Reviews of 15 of the 22 School Street trials, carried out over an 18-month period, showed that walking and cycling to school rose by 3.7% during the trials while trips to school by car fell by 4% on average, according to the council.
One of the most significant benefits is the improved safety they provide for children, said the council. "By closing roads outside schools to most traffic during peak drop-off and pick-up times, studies show that School Streets can significantly reduce the number of collisions and create a safer environment for pupils and other road users."
Compliance of the restriction increased over time, it added, with the number of penalty charge notices (PCNs) sent out per month had fallen by 55% since the start of schemes, with less than six PCNs now issued per camera per day on average.
School Streets are popular with parents and carers, with 75% in favour of making them permanent on average, said the council, adding that the trials also gained unanimous support from headteachers by the end of the trials.
Mike Hakata, deputy leader and cabinet member for Climate Action, Environment and Transport, said: "The evidence is clear that children benefit from being able to walk, wheel or cycle to school in cleaner air and safer streets.
"The school run makes up around 25% of all traffic and is why those times are most congested. For those without access to a car, which in our borough is the majority, that means getting to and from school is the most dangerous time of the day.
"School Streets both reduce road danger and incentivise healthier ways to get to school. With 35% of Year 6 children in Haringey classed as overweight or obese, this can go a long way in addressing health inequalities."