High Court hears new climate litigation on UK roads programme
11 May 2023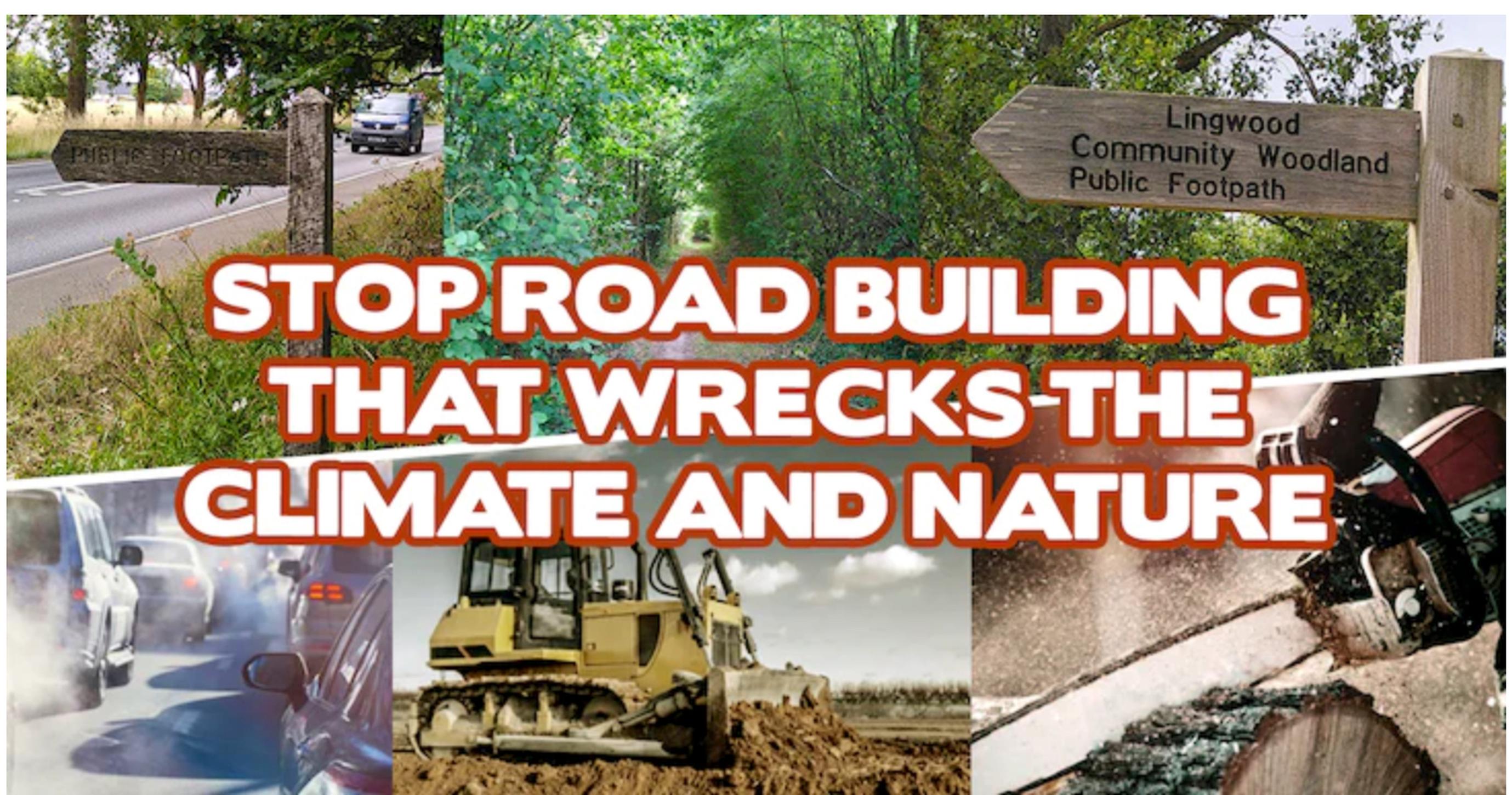 Climate challenges to three road schemes in Norfolk were being heard this week in the High Court (10 and 11 May) with a further legal case threatened by Friends of the Earth against the Government's net zero strategy.
The claimant in the Norfolk case is retired scientist, Dr Andrew Boswell, challenging what he says is the UK Government's unlawful approach of allowing large road schemes to go ahead without cumulative assessment of carbon emissions. His cases involve three road schemes proposed on the A47 around Norwich, which were approved by two previous Transport Secretaries, Grant Shapps and Anne-Marie Trevelyan, in 2022.
They are part of Roads Investment Strategy (RIS1 and RIS2) to dual the A47 between Peterborough and Great Yarmouth, along with the Norwich Western Link promoted by Norfolk County Council.
The crux of Boswell's case is that each road scheme was approved without considering the cumulative carbon emissions from all of the schemes. "The Government has not properly risk assessed its Net Zero policy, nor demonstrated that it has a secure pathway for delivering the UK's vital carbon budgets and targets", Boswell argues. "The DfT has recently had to admit that it previously made a huge miscalculation of carbon emissions from the UK road network. The Government's Net Zero Strategy is in tatters".
Boswell's cases could prove important in clarifying whether the Department for Transport's 'de minimis' treatment of individual roads and their carbon impact is lawful. The Friends of the Earth action is against the Energy and Net Zero Secretary, Grant Shapps, over his newly published decarbonisation plan. It had given him until 28th April to respond to a pre-action letter as the first step towards applying for a judicial review.
Jenn Parkhouse, Norfolk based climate campaigner, said "the Government, aided and abetted by National Highways and Norfolk County Council, are ignoring the cumulative emissions from these three projects, which will hasten the rapid advance of climate damage already ravaging the Norfolk coastline and affect crop growing and the national depletion of biodiversity."
Boswell's cases have been supported by crowdfunding, which has so far raised £45,000.