WESTlink launches 'country's largest' on-demand network
25 April 2023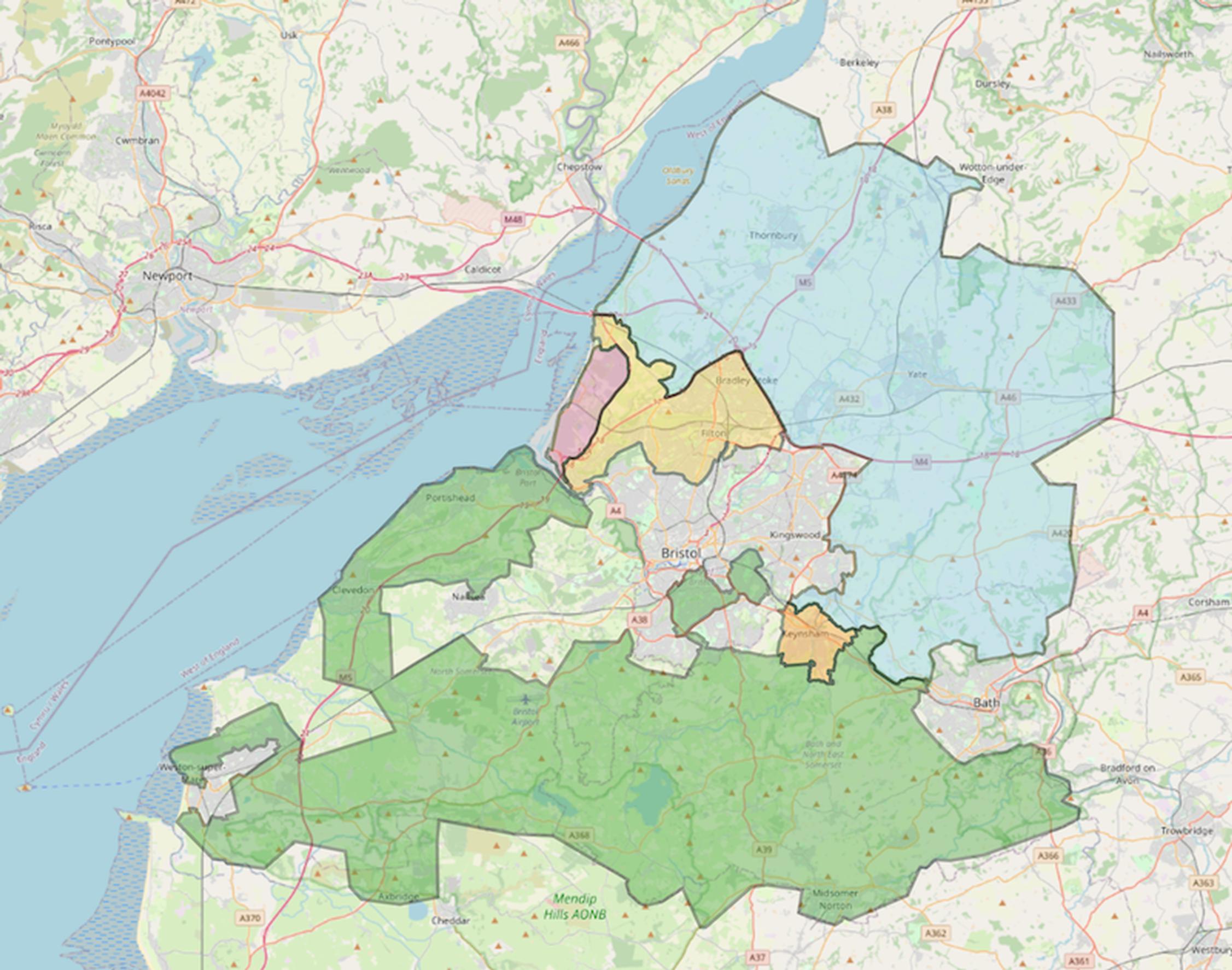 A new network of on-demand minibus services has been launched under the WESTlink banner funded via a £3m Bus Service Improvement Plan (BSIP) grant awarded to the West of England Mayoral Combined Authority (WECA) and North Somerset council.
The service, run by a partnership of Via and WeDRT, serves remote areas across large parts of North East Somerset, South Gloucestershire and parts of Bristol plus North Somerset now devoid of conventional bus services. A fleet of green 16-seater buses is set to grow to 30 by the end of this year, the majority of which are already in operation.
The Mayor's Office claims says the network will be the largest of its kind in the UK, particularly by geographical scale.
A tender notice to operate the 2-year DRT contract was put out last November, valued at £10 million. Though BSIP-funded services are intended to be enhancements to the bus offer, not maintaining existing facilities, it was announced in January by WECA that 42 bus services would cease to be subsidised two days before WESTlink commenced. WECA said that this move was unconnected with the introduction of WESTlink, and it is not designed as a replacement – something not allowed under the rules of the scheme's funding.
The arrival of WESTlink follows a raft of bus service network changes in recent years throughout the region. It is understood that the latest service withdrawals have not been received well by passengers and some operators, many of whom stepped in at short notice to ensure bus services kept running after the collapse of HCT Group-owned Bristol Community Transport last August.
The DRT buses can be booked online, via the dedicated app or over the phone up to 24 hours in advance. It is claimed WESTlink will serve more than 1800 existingbus stops, plus virtual stops, in "zones" across the area. The Authority says the service will improve as the technology "learns" the types of journeys that are most popular across the area.
Single fares will be £2 for adults until the end of June as part of the government capping scheme and £1 for children. The services will have wheelchair access and spaces for passengers with prams or buggies, and for those with folding bikes.
Metro Mayor Dan Norris says: "This is a major investment for a key project. We're ready to learn as we go along. But I'm determined we get on and try something different, because the old solutions to our transport problems are not up to the challenges of the modern world post-pandemic. None of this will be easy, or quick, but this major multi-million-pound funding gives us a unique opportunity to shape our transport future for the better."