'We lack capacity to deliver multiple transport changes' admits Waters
04 April 2023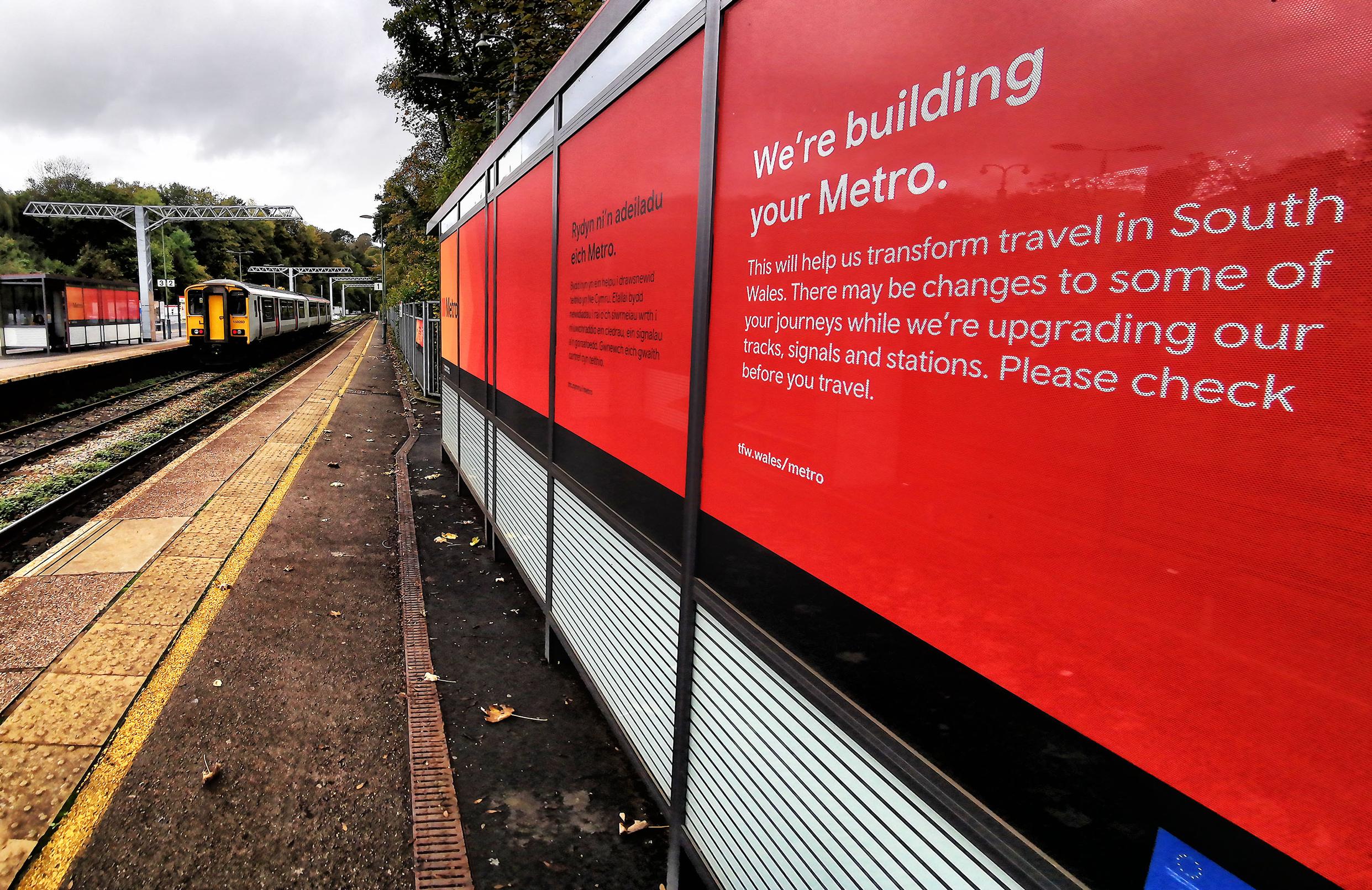 The Welsh Government does not have enough capacity to deliver all of the radical changes in transport policy and practice which it is currently implementing, Deputy Climate Change Minister Lee Waters has admitted in a frank interview with LTT.
The subject arose in the context of the government's deadline of August 2024 for the four Corporate Joint Committees, which are statutory local government bodies for each region, to submit their 2025-2030 Regional Transport Plans to the government. Local government officers say the challenges of the timescale and available funding are exacerbated by uncertainty, with the Welsh Government having still not provided guidance on the RTPs.
Asked why the guidance had not been finalised, Waters said: "It's just a capacity issue. We don't have enough people, is the truth of it, and I'm asking them to do lots of things. Some of it has been outside the comfort zone of the department traditionally, and where we haven't had the skillsand experiences."
A small number of people were operating at capacity "and that is clearly very challenging", he said. One example was that progress had not been made in the way he would have liked on a big expansion of community owned car clubs, "simply because there is not enough bandwidth in the department".
"We're asking them to do a lot. There's a big reform agenda here." He said making 20mph the default speed limit on Welsh restricted roads in September was "taking up a huge amount of capacity".
"On bus reform, on active travel reform, on roads policy reform – as well as modernising and running a railway – those are all ambitious, stretch activities right across the modes and I'm asking them to do it at pace.
"So I'm very conscious that as a set of ministers, Julie James [Climate Change Minister] and I are putting the system under considerable pressure to change the way they think, the way they do and to do it quickly. But I think that is also exciting, because this is clearly something that needs to be done at pace if we are to respond to the carbon targets that transport is subject to that the UK Government seems to be ignoring."
In addition to the reforms Waters named, the government is also making major changes to WelTAG, its appraisal guidance for transport schemes, and is preparing legislation to reform regulation of taxis and private hire vehicles in Wales (LTT865). Its plan to give local
authorities powers to enforce against pavement parking last year appears to have run into a capacity shortage in the UK Government, which did not secure parliamentary time last year to take forward an amendment to regulations. The Welsh Government intends to consult on using existing provisions with a view to introducing the necessary legislation by the end of this year.
The Welsh Government is also assessing two more locations where speed limits on trunk roads could be lowered because nitrogen dioxide pollution is too high. The 50mph limit introduced in 2018 at five locations have reduced roadside air pollution but required additional resources to introduce enforcement of the limit.
...but councils push back against government's plans
Welsh First Minister Mark Drakeford has received a letter written on behalf of the Welsh Local Government Association which expresses concern about the multi-faceted changes to the transport system which the Welsh Government is implementing.
The letter to the Labour First Minister was written by two council leaders who are Labour councillors: Andrew Morgan of Rhondda Cynon Taf County Borough Council and Rob Stewart of Swansea Council. They are the WLGA's leader and deputy leader respectively.
One of the many grievances aired in the letter is the extent of engagement with local government by the independent Roads Review Panel, chaired by Dr Lynn Sloman. The Senedd, including Drakeford, recently voted for a motion which criticised "lack of engagement" by the panel (LTT865).
Sloman responded with a letter detailing the panel's discussions, which included meetings with the WLGA and lead regional transport officers of local authorities, as well as workshops with local government officers and nine meetings with the Trunk Road Agents, which maintain the Welsh SRN on behalf of the government.
The WLGA leaders claimed they had had "very limited contact" with the panel. They said that council leaders felt the government's new policies were being handed down to councils, rather than being co-designed with the communities which would be affected.
They also highlighted the Achilles Heel of Welsh transport policy – the government's under- valuing of the role buses. In 2013 the government greatly reduced bus grants, which it subsequently froze without inflationary increases. It also steadfastly refused to launch an equivalent of the green bus funding initiatives in England and Scotland.
The government increased funding during the Covid-19 pandemic but now says the support must taper off, despite cost rises and passenger numbers not having recovered. This policy contrasts with its growing expenditure on rail, which serves far fewer communities than the bus network does.
Morgan and Stewart called on Drakeford to find a way to prevent the funding being removed in July, after the current three-month extension of the Bus Emergency Scheme. "Whilst passenger numbers have not recovered post-Covid, they never will if services start to be cut across Wales," they wrote in a letter copied to Welsh media.
They also raised concerns about the impact on bus operating costs of the 20mph default speed limit, which comes into force on all restricted roads in September where local authorities have decided not to apply exceptions (to retain the 30mph limit). The WLGA leaders said this would increase some journey times between home and school and inflate the costs of operating school transport.
They warned that councils were struggling to cope with the "sheer volume of transport- related issues", with new powers to prevent pavement parking also being on the cards. One apparent symptom of this struggle is that only six of the 22 unitary authorities had published maps of their proposed 20mph roads and 30mph exceptions by late March, less than six months before the 20mph becomes the default limit.
Another difficulty for local government is production of Regional Transport Plans by August 2024. There are concerns over inadequate timescales, resources and skills.