Go-Ahead wins first two Greater Manchester bus franchises
11 January 2023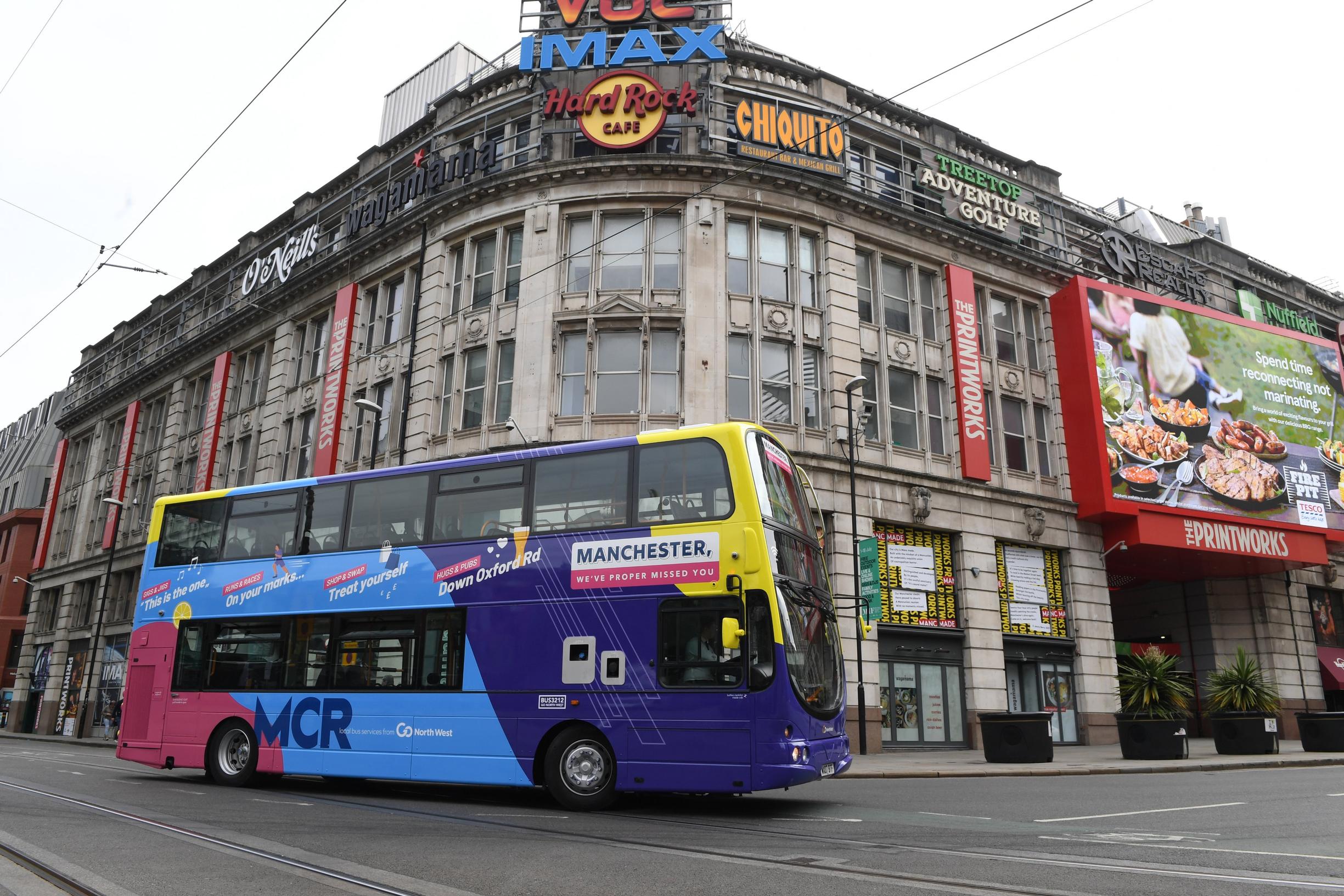 Go-Ahead Group subsidiary Go North West (GNW) has been selected by Greater Manchester Combined Authority (GMCA) for both large bus franchises to be tendered under the beginning of its implementation of London-style bus re-regulation. GNW will take on the Bolton and Wigan networks from 24 September this year as part of Manchester Mayor Andy Burnham's Transport for Greater Manchester integrated Bee Network.
The city-region is the first to use powers contained within the Bus Services Act 2017, with Go North West and Diamond appointed to run Greater Manchester's first locally controlled bus services since they were deregulated in 1986, signifying the biggest change to public transport in generations.
GNW will displace the areas' current main operators Diamond Bus North West (DBNW) in Bolton and Stagecoach Manchester in Wigan. The two awards will involve 750 employees, over 300 buses and 55 routes. The flagship Vantage services, which use the Leigh guided busway, and are currently operated by First Manchester, are set to also be included.
While Rotala subsidiary DBNW will relinquish its Bolton depot, it has concurrently won seven of the nine small franchises tendered in the first round. Those will operate in Bolton, Bury, Farnworth, Leigh, Salford and Wigan, and represent an annual revenue of around £18.7m, the group says. The winner(s) of the other two small franchises are still to be named.
GNW claims that it saw off competition "from eight other operators" for the two large franchises estimated to be worth up to £400m in revenue over seven years. The smaller contracts awarded to Rotala are for a period of between three and five years.
Rotala says it has already agreed "in principle" to dispose of its Weston Street depot in Bolton to GMCA, and the majority of the fleet there to other franchise winner(s).
DBNW will purchase 67 new buses costing around £13m as part of the seven small franchises' requirements. It expects to see annual revenues in Greater Manchester decline by around £6m as a result of the change to its position.
With local control and accountability a key element of the Bee Network, customer focused performance targets, including punctuality and reliability of services and levels of customer complaints, will sit at the heart of the operators' contracts and impact what they get paid, says GMCA.
Improvements to passenger information would also be introduced this year, alongside a new Bee Network app, providing access to Bee Network fares and tickets as well as information.
Mayor of Greater Manchester, Andy Burnham, said: "Locally controlled bus services are fundamental to our Bee Network vision for a better public transport. Franchising will enable us to better integrate services as part of a joined-up network, with simpler fares and ticketing, and price cap."
TfGM has confirmed a further order for 50 more BYD Alexander Dennis ADL Enviro400EV battery- electric double-deckers at a value of £22.7m. They will be used in Bury, Oldham and Rochdale as part of the second round of franchising, which is scheduled to be introduced in April 2024. 50 other Enviro400EVs, ordered earlier in 2022, will be used in Bolton and Wigan.
The buses will be funded from the government's 'City Region Sustainable Transport Settlement' (CRSTS), following Greater Manchester's award of £1.07b earlier this year, £438m of which is already ringfenced to improve buses, routes and services.
The franchising changes employ a mechanism for buses with an operator that has been unsuccessful in bidding for its existing work to move to the incoming business via a residual value mechanism (RVM). Operators will agree with TfGM which fleet members are to be placed in an asset pool and TfGM then allocate vehicles to franchises, and the incoming operator purchase them from the outgoing business. The RVM price is incorporated into the contract for any franchise agreed by TfGM.
Disposal of Bolton depot and most of its vehicles to TfGM is expected to realise around £30.1m for Rotala against unaudited book values of £22.7m.