Delivering better lorry parking
Smarter use of existing parking provision could help HGV drivers
10 October 2022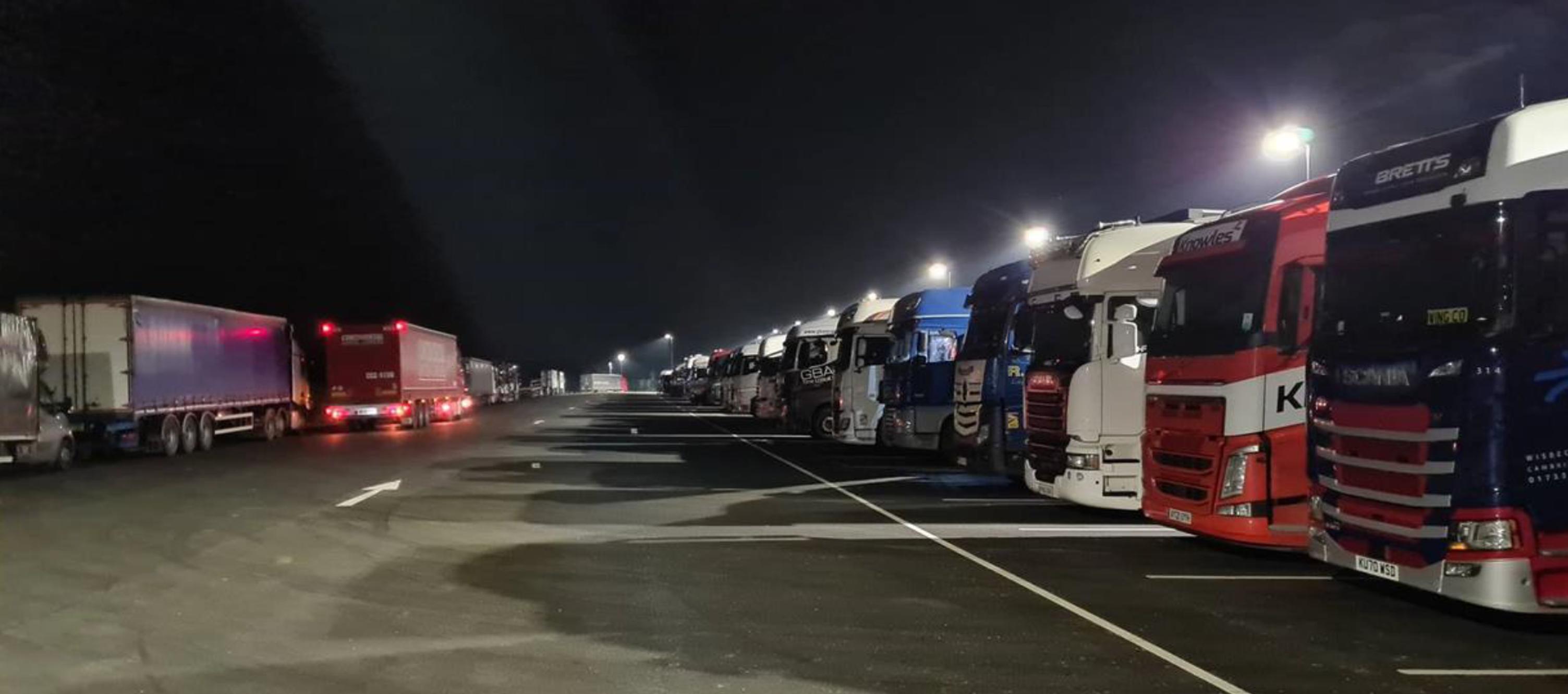 One thing that became clear during the pandemic was that logistics is vital to the wellbeing of the country's economic health. Contemporary society is dependent on the smooth and reliable flow of goods and services, meaning we are dependent on delivery vehicles arriving where and when expected. This makes the management of deliveries to and from depots, stores, high streets, hospitals, building sites and factories an important task.
The traffic and parking sector plays a key role in ensuring logistics functions by providing access to town centres and the kerbside. There is much good work being done on improving the management of loading and unloading in town and city centres, including the development of systems that allow the pre-booking of delivery slots. And concepts such as transhipment and service hubs are being investigated as a means of improving the last-mile of delivery runs.
But we also need to look at the many miles that are covered before the last one. When it comes to the provision of places for heavy goods vehicles (HGVs) to park up while making journeys much work needs to be done. The UK lacks adequate overnight lorry parking, as is underlined in the National Survey of Lorry Parking 2022, produced by consultant AECOM for the Department for Transport.
Things must change. There is an urgent need for more lorry parking providing affordable refreshment and rest areas. As part of a HGV drivers' focus group undertaken for the AECOM study, the standard of on-site parking facilities such as showers, good food, available spaces to park, social spaces, and cost of parking were highlighted as areas of concern and that if addressed would benefit driver recruitment and retention. It also appears 60% of drivers feel they do not get enough money to cover the cost of parking.
The planning process takes time, so maybe existing provision can be better utilised. Coach and car parking areas in motorway service areas (MSAs) are often under-utilised during the evening and at nights. Maybe MSAs could be provided as additional spaces for lorries without the need to extend the site, although facilities may need upgrading to accommodate lorry drivers. The 2022 national audit also found the use of apps, booking tools and on-site traffic marshals are all ways of making better use of the spaces available around the country. This suggests there are business opportunities for the parking sector.

Mark Moran is editor of Parking Review