Bradford says schools to benefit from clean air zone
04 October 2022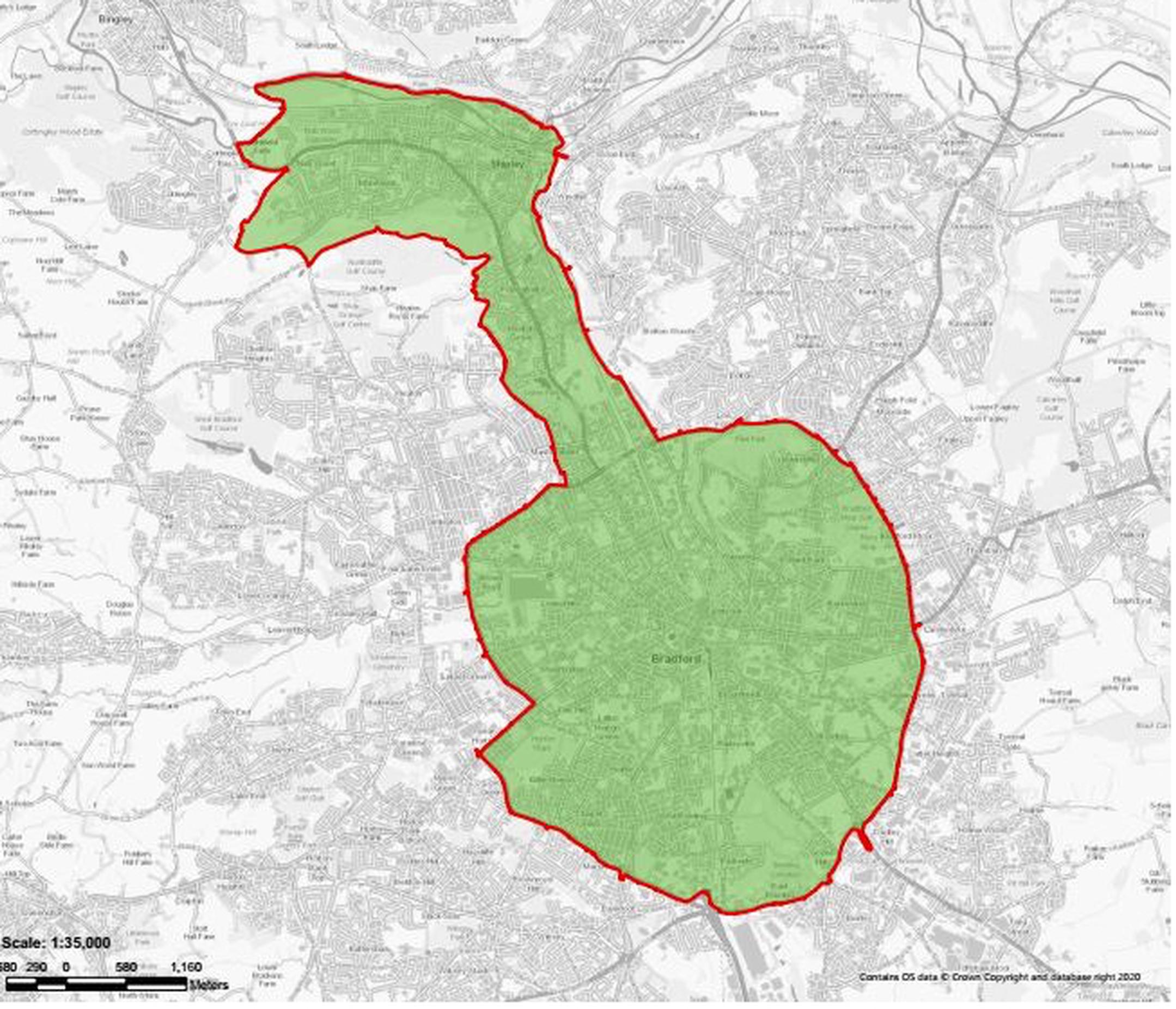 Bradford has become the fourth UK city to launch a clean air zone (CAZ). The Class C scheme, which means the charge applies to all non-compliant vehicle types with the exception of passenger cars, began operation on 26 September. There are CAZs already in operation in Birmingham, Bath and Portsmouth.
Andrew Whittles, the council's clean air project manager, said: "One of the biggest benefits will be felt at schools – there are 40 schools in the CAZ area, and it is predicted there will be significant improvements in air quality at these schools."
The CAZ could be removed within two to three years if air quality reaches legal levels, he said.
The Bradford scheme covers the area inside, and including, the outer ring road and extends out along the Aire valley corridor, (Manningham Lane/Bradford Road and Canal Road area) to include Shipley and Saltaire.
All other vehicles, including private hire taxis, are subject to the daily charge if not compliant. The charge for entering the zone will be: HGV/Coach/Bus - £50; Minibus/LGV - £9; Hackney Carriage/Private Hire Vehicle - £7.
Taxis make up 10% of the vehicle movements in the City, said Bradford Council, adding that private hire vehicles need to be Euro 5/6 petrol hybrid to be compliant in the Bradford Clean Air Zone.
Clean Air Zones will help accelerate the uptake of low or zero emission vehicles, such as electric vehicles, said the council. It hopes that the CAZ will encourage more people to use public transport or walking/cycling, instead of driving.
The CAZ is projected to generate between £8m and £9m in either charges or fines in the first year, with any money left after operating spent on environmental projects, said the council.
This could include support for zero emission buses, further help for residents and businesses to upgrade their vehicles, the development of hydrogen in the district and support for schools to reduce emissions in their areas.
Council Leader Susan Hinchcliffe said: "I don't think any politician in Bradford is against cleaning our air. We don't want to be at a point in 40 years' time where people are asking why we didn't take the right action to reduce pollution.
"The Government didn't give us much space to manoeuvre. Regardless of the Government directive, none of us can argue that there are illegal levels of air quality in this district."