ScotRail carried 2,000 cyclists despite changing Covid restrictions
22 July 2022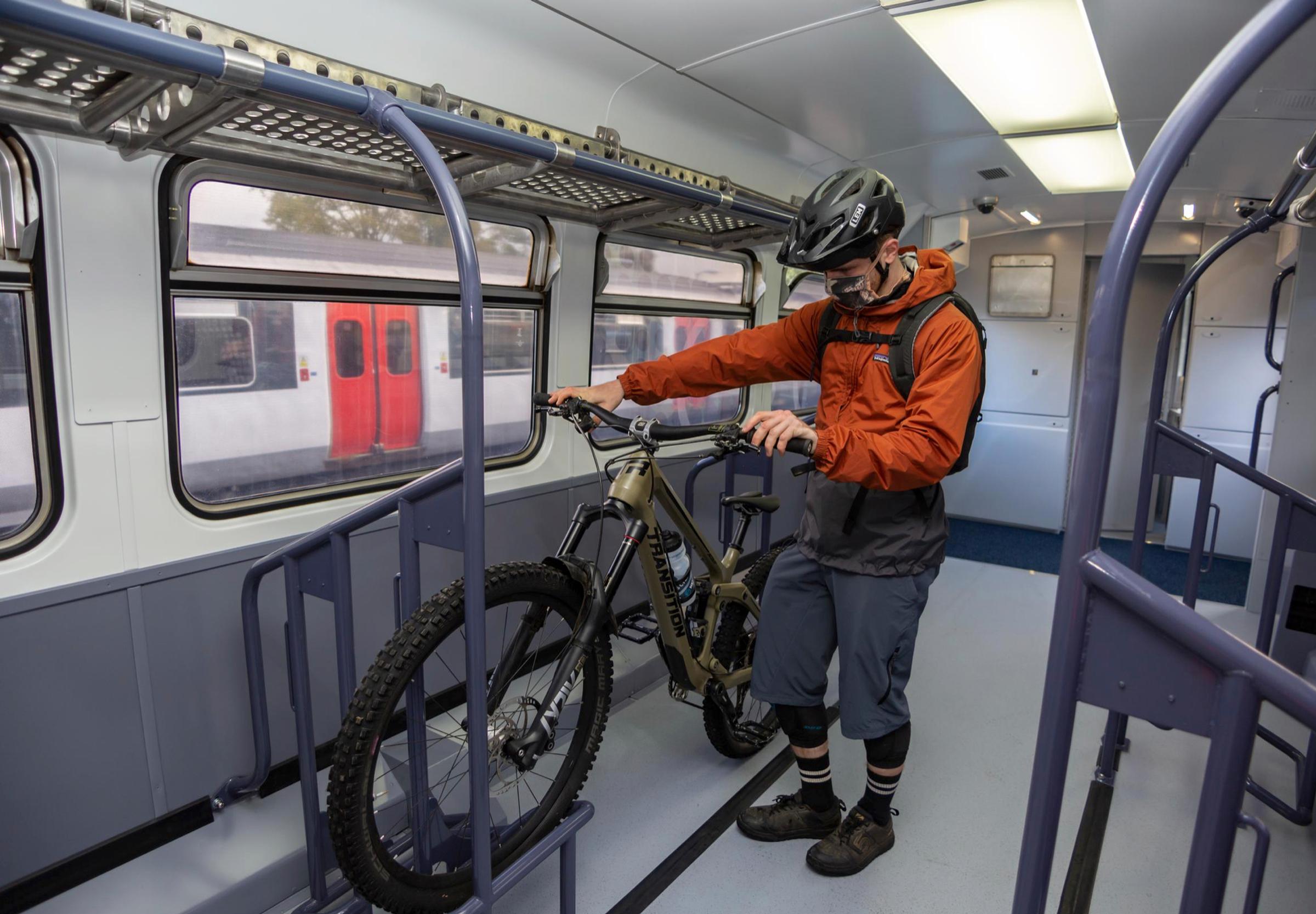 More than 2,000 cycles have been conveyed on ScotRail's active travel carriages in the first year of operation, despite Covid-related restrictions fluctuating during the period. ScotRail is expecting to gather more representative data on the concept's potential this summer.
The first of the five carriages were placed in service on the West Highland line between Oban and Glasgow in July 2021. They are Class 153 units with most of the seating replaced by open spaces with racks for bicycles, tandems and other bulky outdoor equipment. They are attached to the usual passenger units on certain services. Each unit has 24 seats and space for 20 bikes.
ScotRail says cycle spaces must be booked in advance, but in practice conductors have also been allowing cyclists without reservations to board.
Tom Smith, ScotRail's senior fleet engineer, told LTT that over 2,000 cyclists with reservations had been carried on the Class 153s, excluding the cyclists who had travelled without booking ahead. "The first year of operation has been during challenging circumstances, including the recent relaxing of Covid restrictions, reintroduction of Covid restrictions and industrial action, all of which will have affected passenger numbers. We expect this summer to provide a more representative example of the carriage's potential."
Did ScotRail have evidence of trips which would not have been made had the active travel carriages not been available? Smith replied: "During the feedback exercise we completed, a number of customers stated that the additional cycle capacity offered by the carriage gave them confidence to 'turn up and go', knowing there was a better chance of getting a space if the weather was nice for example. Reservations are required, so this isn't a behaviour we intended to encourage but will look into to see if we can develop more flexible booking, suited to cyclists' needs."
ScotRail has no data on how often the carriages' e-bike charging facility has been used, but in the feedback exercise customers said the feature was welcome.
The operator is unlikely to convert more Class 153s but will consider providing the carriages on more services. Transport for Wales is considering creating more space for cycles on some of its Class 153 units for the Heart of Wales line through Llandrindod.