Groups against LTNs fail to make impact on local election outcome
Local Elections
18 May 2022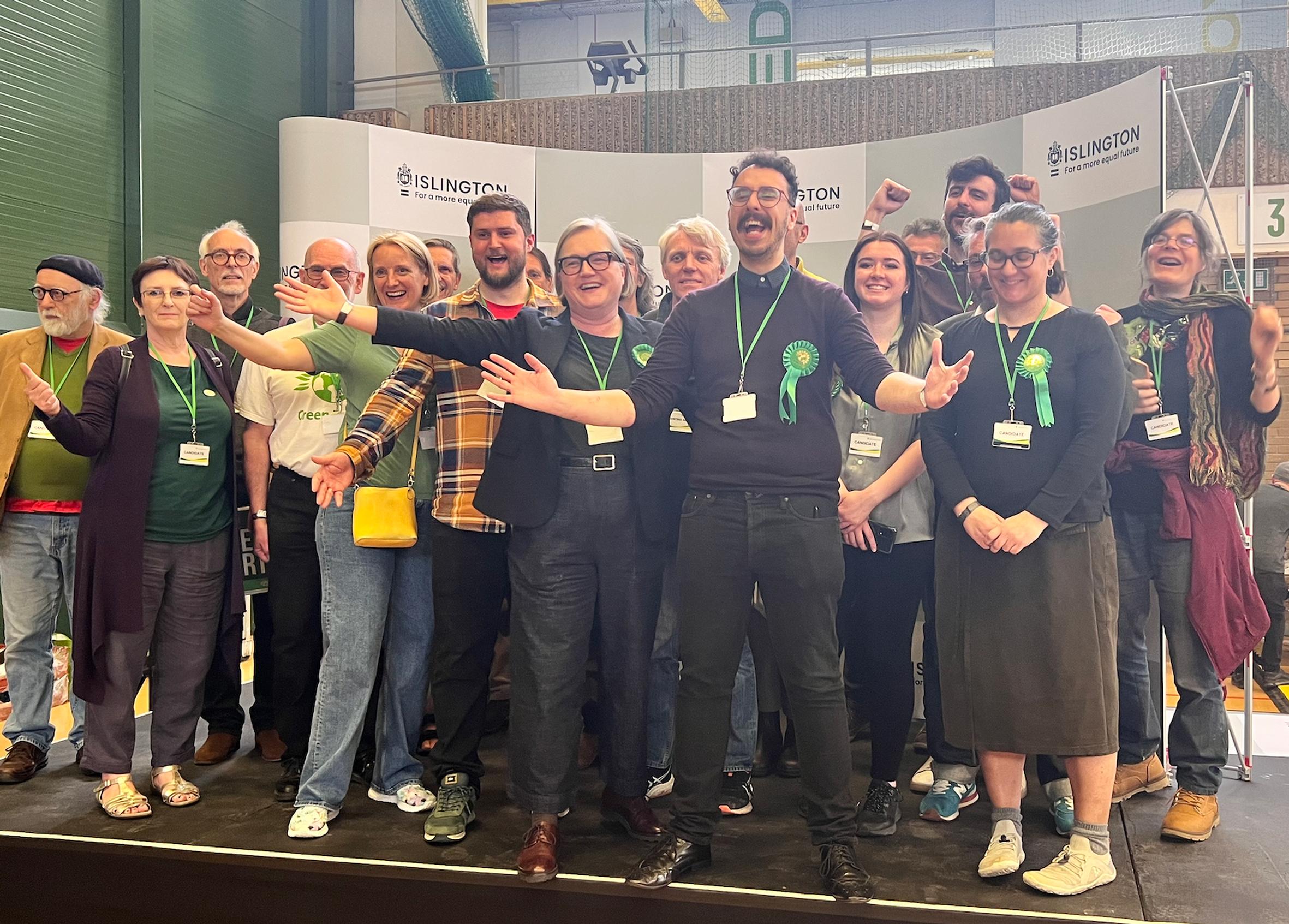 Many of the councils that faced opposition for introducing Low Traffic Neighbourhoods (LTNs) were re-elected with large majorities in the local elections on 5 May. Labour administrations in the London boroughs of Hackney, Waltham Forest, Islington, Lambeth, Southwark and Camden, as well as across the country, retained power despite anti-LTN protests.
However, LTNs may have played a part in the Conservatives taking Harrow from the ruling Labour group. The Tories assumed overall control of the council for the first time since 2006. The Telegraph reported that the win was partly due to a "backlash" against Labour's "controversial" LTNs.
Meanwhile, Labour-run Tower Hamlets was beaten by new Party Aspire, led by Lutfur Rahman, who returned as mayor after a five-year ban for vote-rigging, buying votes and religious intimidation. Rahman has pledged to reverse LTNs, arguing they had increased congestion and contributed to more CO2.
In his manifesto he states that he would avoid "penalising those in our community who drive, who in many cases are not responsible for the bulk of air pollution".
Croydon Council has switched from Labour to no overall control, with Conservative Jason Perry becoming the borough's first elected mayor. Perry opposed the council's plans for a segregated cycle lane on Brighton Road.
Westminster's green pledge
Elsewhere in the capital, Labour took Westminster, Wandsworth and Barnet from the Conservatives.
Westminster's new leader Adam Hug said: "Labour is committed to building a fairer Westminster that tackles the climate emergency, creates more new green spaces and incorporates the principles of '15-minute neighbourhoods' into reinvigorating our local high streets and communities."
In 2018 Westminster's Tory administration blocked London Mayor Sadiq Khan's plans to part pedestrianise Oxford Street and the construction of cycle superhighway 11, which would have connected Swiss Cottage to London's West End.
Wandsworth's new Labour administration has pledged to introduce cycling contraflows, more School Streets and to double the number of cycle hangars.
Both the LibDems and the Green party made significant gains. The LibDems have 220 new councillors across England, Wales and Scotland while the Green Party gained 81 seats.
A Green Party spokesperson told LTT: "Faced with the climate emergency and air pollution killing tens of thousands of people in the UK each year, the need to reduce traffic in our towns and cities has never been more pressing. When implemented with sensitivity to local conditions and proper engagement with residents, LTNs are overwhelmingly popular. They enable people to swap local journeys to walking and cycling, improve health, revitalise businesses, and cut carbon emissions.
"LTNs are just one part of a wider effort to reduce traffic, clean up the air and make our streets safer. Greens are pushing for other measures such as clean air zones, smart, fair privacy-friendly road pricing, as well as much greater investment in public transport."
Simon Munk, campaigns manager at the London Cycling Campaign (LCC), told LTT: "I would hope that new administrations in Westminster, Barnet and Wandsworth are bolder and better on active travel than previous administrations, with Westminster's new leader Adam Hug and the Labour group committing to LCC's Climate Safe Streets campaign prior to the election."
Munk noted that London boroughs that have rolled out LTNs – Hackney, Camden, Islington and Waltham Forest – all retained power. Independent anti-LTN candidates received few votes.
All the LTN schemes introduced in Harrow were removed prior to Labour's defeat in the election, Munk pointed out. He suggested that the ruling administration may have been punished for delivering "poor cycle tracks and half-done LTNs, which didn't result in mode switch helped conditions".
Munk said the LCC would analyse what part, if any, LTNs played in the elections. "We'll be doing a much more granular and rigorous analysis of voting – but I'd say it's notable that, overall, candidates and councils that delivered boldly and bravely on climate action and active travel did well. Meanwhile, those councils who directly oppose such action, did nothing or ripped schemes out did far less well."
Duncan Dollimore, head of campaigns at Cycling UK, said his initial analysis of the election results revealed "pockets of large support for active travel where a number of councillors have been elected who have committed to change".
It is time for a "more adult and intelligent conversation" about LTNs, Dollimore said, noting that some LTNs were better planned and designed than others. "In reality, there have been schemes where the idea was good but they required tweaking," he told LTT. "Instead, we had placards and people saying the scheme should be ripped out without ever coming up with an alternative. Because if you take the scheme out, you're back to something that wasn't working in the first place, where you had massive congestion in residential areas."
Bigger priorities
Nick Bowes, chief executive of the Centre for London thinktank, told LTT: "On the face of it, campaigners opposed to LTNs and projects that promote walking and cycling didn't seem to have a marked influence on the local election results. In those boroughs which embraced these schemes the most, nearly all the councillors were returned and there were no changes in control.
"While it's true that Labour lost in both Tower Hamlets and Croydon, and LTNs proved controversial in parts of both boroughs, there were a range of bigger priorities for voters, not least the unpopularity of the national government, the cost of living crisis and other local factors like the mismanagement of Croydon's finances by the previous regime."