Majority of Northern Ireland's Assembly backs 10% active travel funding pledge
12 May 2022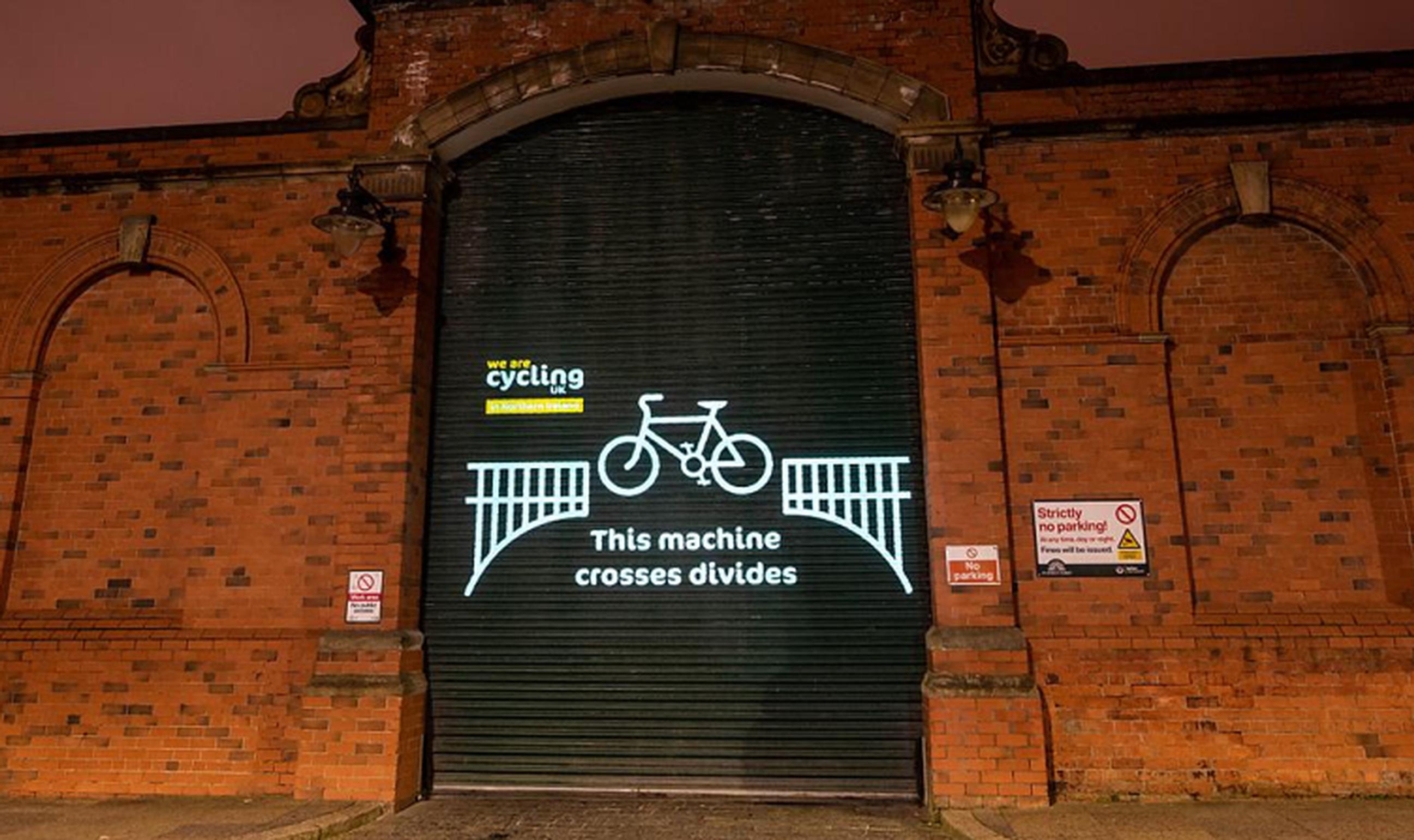 More than half of the winning candidates in the Northern Ireland Assembly have committed to 10% of its transport budget being spent on active travel, Cycling UK has reported. Some 48 of the 90 MLAs (members of the Legislative Assembly) signed the charity's three pledges.
At last week's elections Sinn Féin secured the most seats, with 27, followed by the Democratic Unionist Party (25) and the Alliance Party (17).
More than half the MLAs signed the following pledges:
1. Investment in Cycling, Walking and Wheeling – introduce an Active Travel Act, and commit 10% of the transport budget to active travel
2. Safety on our roads – bring in lower speed limits and prioritise cycling in the new Road Safety Strategy
3. Connect where people live, to where they work, learn and play – through safe cycle lanes and improved space for bikes on public transport
Duncan Dollimore, head of campaigns at Cycling UK, believes that the election results will pave the way to Northern Ireland following Scotland and Wales in making the 10% active travel spending commitment.
He accepted that progress may be held up because the DUP will not agree to form a new executive until its concerns about the Northern Ireland Protocol – the post Brexit trading arrangements for Northern Ireland - are resolved.
Dollimore told LTT: "There are obviously questions about what's going to happen with the Assembly related to the protocol. But I think it would be fair to say that, once the Assembly is up and running, it's highly likely that the active travel budget will increase towards 10%.
"It make take a few years to get there, rather than in year one – probably incremental over the next four years. With a majority of MLAs specifically pledging to support it, none could oppose it without flatly ignoring an election commitment."
There was cross-party support for active travel funding (from Sinn Féin, Alliance, DUP, SDLP, People Before Profit and Independent Alex Easton), Dollimore pointed out.
Jeffrey Donaldson, DUP leader and newly elected MLA, stated: "I believe the next Assembly will focus on delivering a better infrastructure to encourage active travel. Let me assure you that the Democratic Unionist Party will play its part."
Dollimore said: "Representatives from all six main parties were in agreement that more investment in active travel is needed, more needs to be done to ensure this happens, and that holding the next executive to account to prioritise both investment in and the delivery of schemes is imperative."
In Northern Ireland, responsibility for highways (including most cycling infrastructure) does not sit with local authorities but the Department for Infrastructure. "So, commitments from those seeking election as MLAs is crucial," said Dollimore.
"I know the government in Scotland has already made that commitment, which is fantastic, but active travel investment in Scotland was already significantly higher before that commitment was made. Investment levels in Northern Ireland are currently the lowest in the UK, though if MLAs are held to their commitments, not for much longer, because England will move to the bottom of the active travel investment league table!"