New measures will boost bus use and active travel, says DfT's Fidler
03 December 2021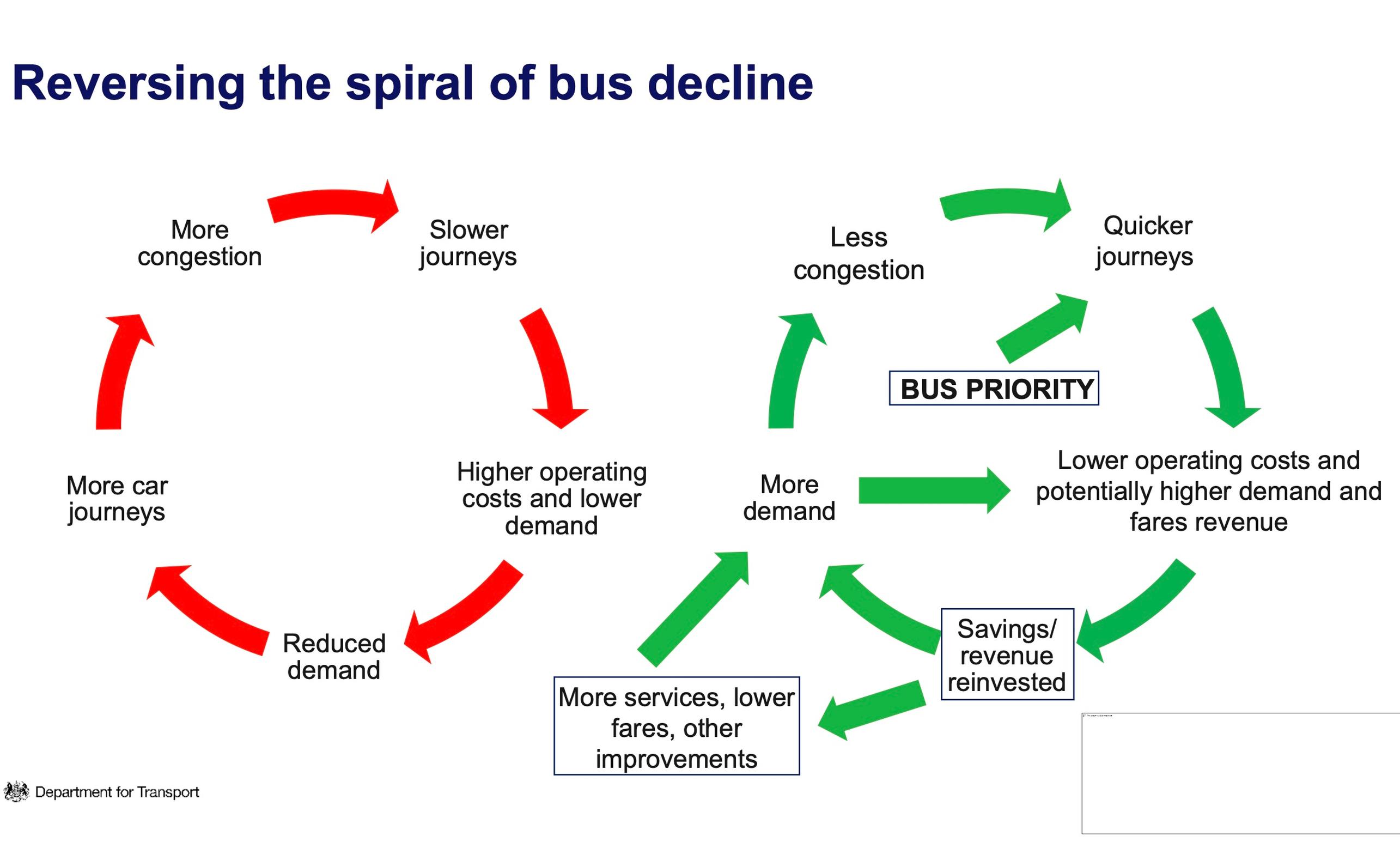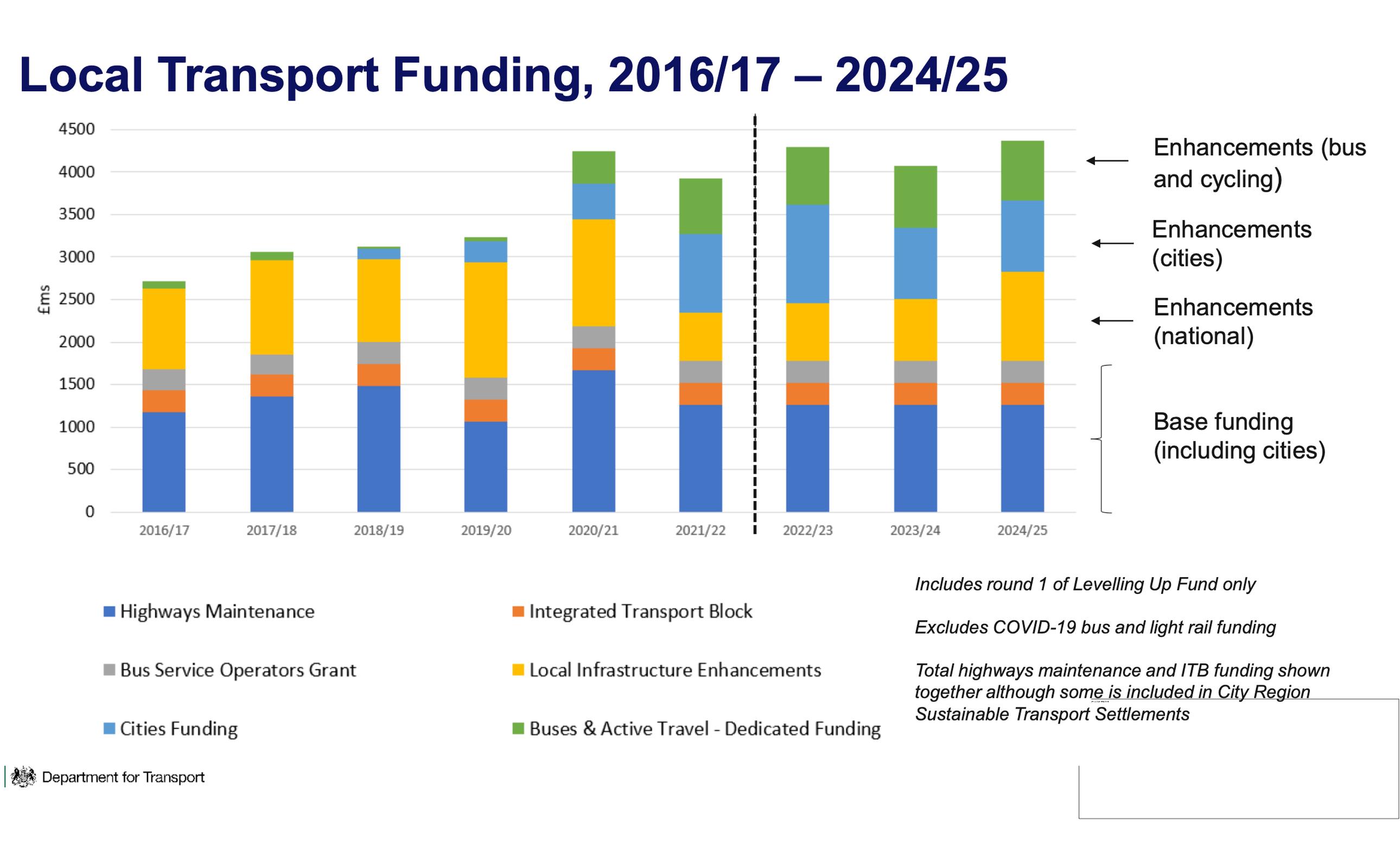 Bus priority measures will help reverse the decline in passenger numbers caused by the Covid-19 pandemic, according to Stephen Fidler, the DfT's co-director, local transport.
Speaking at the Local Transport Summit last month, Fidler described bus priority measures as a "game changer" because they avoid the congestion that causes slower bus journeys.
The need for bus priority measures is set out in the Government's National Bus Strategy and Guidance of Bus Service Improvement Plans (BSIPs). Bus priority measures can shorten journey times, which would attract more passengers, said Fidler. "They can also reduce, or lead to lower increases than otherwise, in operating costs because of fuel savings and as fewer buses can often be needed to run a given level of service."
These operating cost savings can be reinvested in benefits for passengers such as lower fares or more services than would otherwise have been offered, Fidler suggests. This could be set out in commitments made by local transport authorities in Enhanced Partnerships and franchising schemes within their BSIPs. "These enhancements are then likely to also contribute to increased patronage," said Fidler.
The National Bus Strategy includes examples of bus priority measures boosting patronage such as the Fastway scheme In Crawley, West Sussex, where bus priority measures along two core routes, linking Horley, Gatwick airport and Crawley, resulted in patronage growth of 160% over ten years as well as an increase in customer satisfaction and reduced journey times.
Fidler noted that all 79 local transport authorities in England (outside London) have submitted plans for enhanced partnerships or franchising schemes. In order to access new funding, which will cover both capital and revenue support, authorities will have to decide by the end of March 2022 either to opt for an EP Scheme or follow the statutory processes to develop a bus franchising assessment.
During his wide-ranging presentation at the Summit, hosted by Hounslow Council and organised by Landor LINKS, Fidler stressed that road schemes funded by the DfT should deliver or improve cycling and walking infrastructure and support bus priority.
He cites DfT's Better Deal for Bus Users, published in February 2020, which says that, "all new road investments in England which receive central UK government funding will be required to either support bus priority measures or explain why doing so would not be necessary or appropriate in that instance. All future funding bids will need to explicitly address this issue".
Meanwhile, DfT's Gear Change plan for cycling and walking, published in July 2020, states that, "to receive Government funding for local highways investment where the main element is not cycling or walking improvements, there will be a presumption that all new schemes will deliver or improve cycling infrastructure to the new standards laid down, unless it can be shown that there is little or no need for cycling in the particular road scheme".
Fidler told delegates that the Local Transport Guidance (LTP) has not been updated since 2009, and 60% of local authority LTPs have not been updated since 2011. "We are developing new guidance to provide a single, clear outcome-based vision for local transport that give LAs flexibility to deliver in line with local needs and characteristics," he said. Consultation will take place early next year, with the new guidance due to be published by spring 2022.
The new guidance will be updated to reflect the significant changes in transport technology, government strategy and expectations, said Fidler. "It will also support authorities in joining up expectations across transport modes – such as in the National Bus Strategy and Gear Change." Support will also be available through the DfT's Local Authority Transport Decarbonisation Toolkit to be launched shortly, he added.
The DfT is also reviewing the way it monitors active travel schemes through a new body and inspectorate Active Travel England (ATE), led by a new national cycling and walking commissioner. The body will inspect finished schemes and "ask for funds to be returned for any which have not been completed as promised", said Fidler.
"We are revising our additional Network Management Duty guidance to make clear our expectation that schemes will remain in place, and that schemes need to be given the time to bed in," he explained. "The guidance also reminds authorities that gathering and publishing proper evidence about the effects of schemes is essential; and that any proposal to remove a contested scheme should involve a process that genuinely reflects local opinion – typically professional, representative polling."
ATE will inspect and publish annual reports on highway authorities "whether or not they have received funding from the DfT for new schemes".
Fidler also referred to evidence carried out for the DfT which suggests that 20mph limits can lead to increases in both cycling and walking. "The 20mph limit is supported by local communities, with 70% of people saying they are beneficial, and are not generally considered to lead to people avoiding an area or its businesses."