South Coast resorts prepare for lockdown easing
Parking and traffic management plans form a key part of BCP Council's preparations for return of visitors
09 April 2021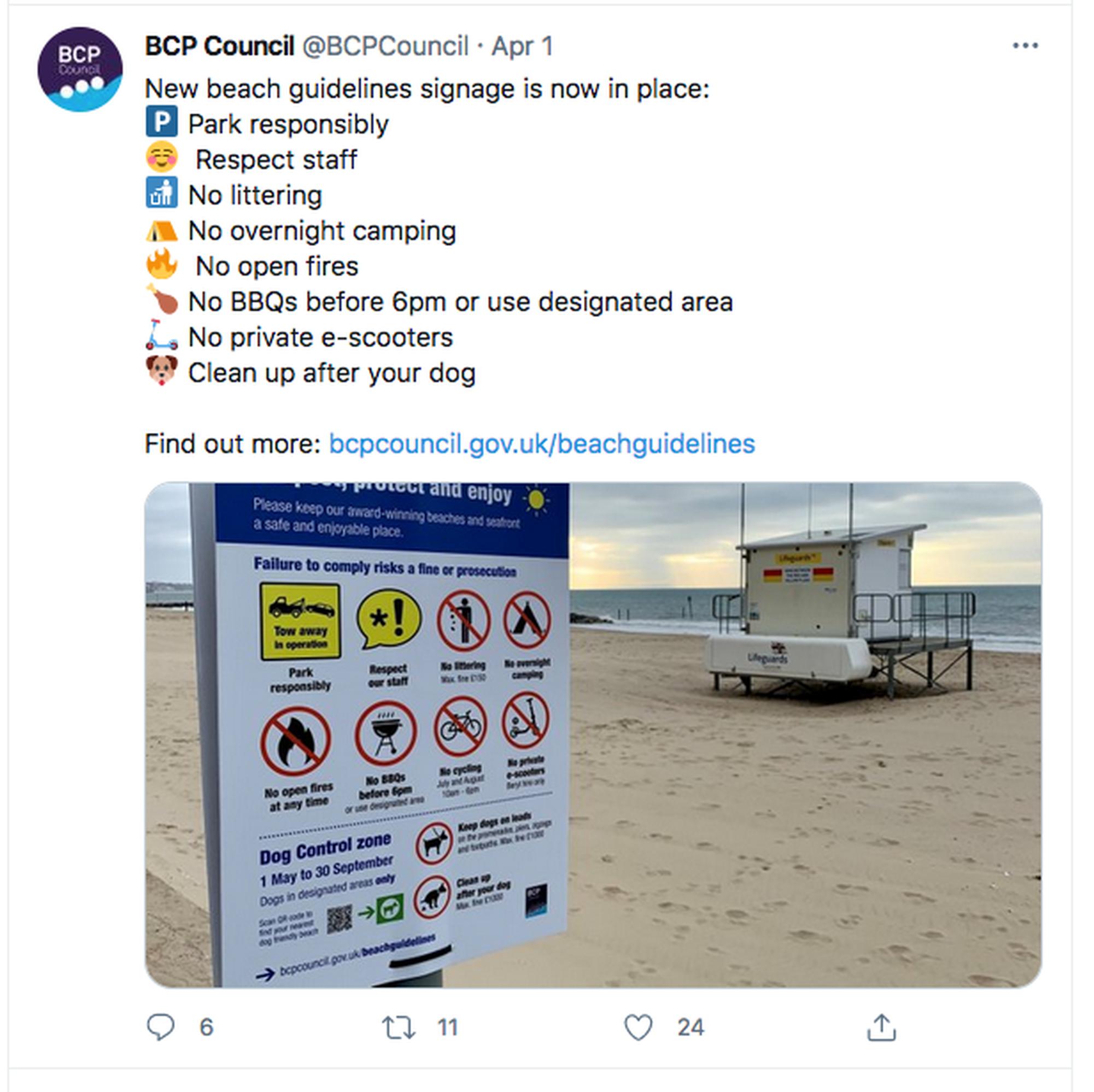 Bournemouth, Christchurch and Poole Council has drawn up a seasonal response plan to manage the resort's beaches, town centres, car parks, parks and open spaces.
Last year, the South Coast resorts experienced major traffic and parking problems, as well as concerns over over-crowding on beaches, as large numbers of people headed to the seaside once the original lockdown restrictions were eased. This year, BCP Council has set aside £3.5m to make sure the resort is prepared for when visitors return. In February, the council launched a £1m readiness package ahead of the government's roadmap being announced. The council has now also set aside a further £2.5m via additional government grants to fund the enhanced plan.
Central to the plan is a new multi-agency command control centre (MACC) that will be in operation until the end of September. The MACC will connect various council departments, the police and other emergency service. It will oversee the seasonal plan's day and evening operations, responding in real-time to issues that arise when the resort experiences an increase in visitor numbers.
Extra security patrols, COVID marshals and additional community safety accreditation scheme (CSAS) officers will be deployed on the ground in hot-spot areas to provide a uniformed presence and deal with anti-social behaviour and COVID regulations. An additional 75 seafront staff have been recruited to welcome people, keep the beaches clean and safe, and to provide a greater security presence.
In readiness for high traffic volumes, the council is putting in place an increased number of traffic management officers at key locations and car parks, including Sandbanks Ferry, Sandbanks car park, Branksome Chine, Alum Chine, Bath Road North/South car park, Overstrand and Sea Road car park, Avon Beach car park and Mudeford Quay car park.
Towaway zones will be in operation to deal with illegal parking, and plans are in place to increase the parking enforcement team, with more than 70 civil enforcement officers ready to be deployed in the peak summer months. Working with transport providers plans are also underway to identify a suitable park & ride site ahead of the peak summer months.
Providing visitors with advice and information is also a key strand of the readiness plan. Besides posting street and beach signs, the BCP BeachCheck app will include details of car parks so people can check how busy the beaches and car parks are before they arrive.
Triple-sized bins are being installed along the seafront to deal with waste, and more daily collections will take place, with crews being stood up on days when the promenade is busy. Public toilets will remain open with extended opening times into the evenings at key sites, and additional cleansing operations will be in place. BCP Council is installing around 30 electric BBQs along the seafront to reduce the use of disposable ones. A 24-hour beach patrol operation will be in place to deal with incidents of overnight camping and bonfires.
Chris Saunders, BCP Council's service director destination and culture, said: "We've launched our summer readiness plans so that we're ready to welcome people back. When it's safe to do so and government guidance allows we know people will come to our area and that's a good thing. We're a holiday destination and we're proud of that. The staycation market is set to boom and we want to make sure we get a slice of that action.
"By government stipulation non-essential shops, restaurants and bars will still be closed, with very limited takeaway outlets open. So, people need to follow the government guidance and minimise travel and stay local. Our biggest message to visitors, is that if they really want to get the best of our towns, if they truly want to experience everything we have to offer, then get their holiday booked from 17 May onwards. Just hold on that little bit longer, we're very nearly there!"
The readiness plan is supporting BCP Council's plan to revive live events. Launching later this spring, Festival Coast Live! will bring a programme of outdoor activities and pop-up events for residents and holidaymakers.
"We do, however, need to be realistic," said Saunders. "We know from what happened last year that despite everything being closed some people will still come. So, our message to them is get their self catering accommodation booked – but book it now as self catering accommodation is filling up fast. We want people to come to our beautiful part of the world but we will be clear that we welcome responsible visitors: people who will treat things with care, behave reasonably and pick up after themselves. Our beaches are amazing and we want to keep them that way."