The Workplace Parking Levy: Making positive connections
A Workplace Parking Levy scheme will enable Leicester to invest in better active travel, public transport and urban realm, says City Mayor Sir Peter Soulsby
08 February 2021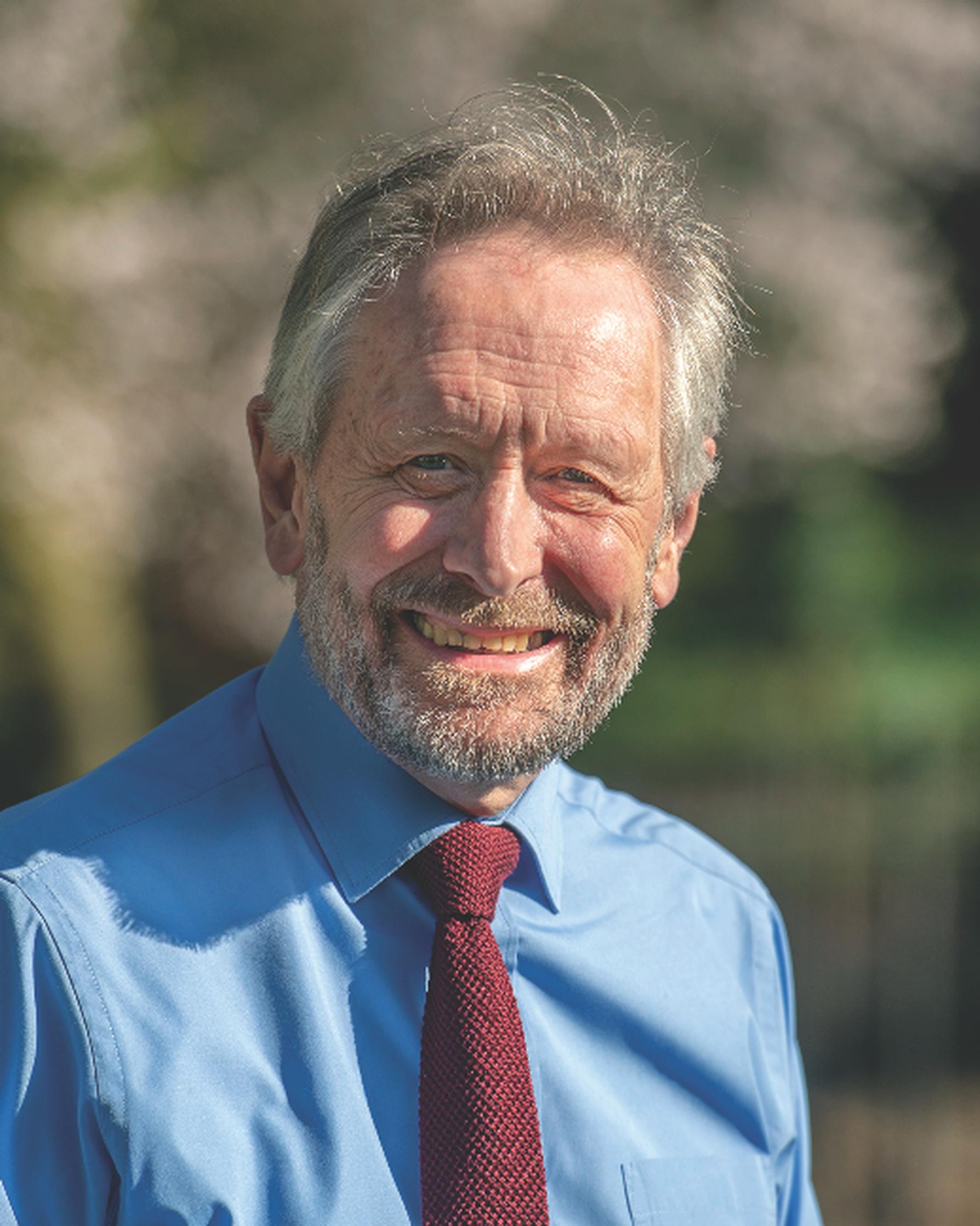 We live in extraordinary times. COVID-19 has taken a huge toll on our society. It has taken lives, separated families and communities, shocked our economy and halted everyday activities and interactions that we once took for granted. Long before the pandemic dominated the daily agenda, Leicester City Council had been developing a Local Transport Plan for how our economy could grow in a sustainable manner over the next 15 years. The plan will offer opportunities for increased public transport interventions and focusses on supporting economic growth while improving the city's air quality, the health of our citizens and tackling the Climate Emergency.
The plan will form a vision of key transport projects and provides the necessary enabling context for the introduction of a Workplace Parking Levy (WPL) scheme. A core commitment as part of my 2019 election manifesto was to consult on a WPL, which would form a key part of funding and delivery of theLocal Transport Plan, building on investment through the Transforming Cities Programme. A levy for Leicester would provide a continuous stream of funding as well as providing crucial match-funding to leverage central government funds.
There is significant growth planned for Leicester, including a huge increase in the building of new homes over the next decade. Like everybody else, we are tackling the challenges of climate change, health and air quality, as well as dealing with what COVID-19 means for transport in the city both now and during the period of continued recovery.
Leicester in context
As the City Mayor of Leicester, I lead one of the just a handful of local authorities that have a directly elected mayor – Bristol, Liverpool and Salford being perhaps the only other significantly sized authorities that have a similar system. When looking at developing something like a WPL scheme, the advantage of having a directly elected mayor is something that enables us to drive this forward smoothly.
Leicester is a large urban area, but one that is essentially standing alone. We are not part of a metropolitan area. Instead, we have around us a significantly rural county with some large market towns and tight boundaries around the city. This means there is a need to work quite closely with the county council on a number of city growth and related transport issues, and this will include the development of a WPL, given the impact and consequent benefits that a scheme would have not only for Leicester but also for our surrounding area
A decade of driving change
Since I was first elected as City Mayor in 2011, we have come a long way in terms of investing in what I have always described as our Connecting Leicester vision. This has seen us already invest over £100m in joining up previously unconnected areas of retail and culture across the city, and in particular, has brought about improved facilities for cyclists and pedestrians in the city centre. Connecting Leicester has seen extensive remodeling of city streets, the creation of six new public squares and the largest pedestrian priority zone (PPZ) with cycle access in the UK.
During the past 10 years, we have developed many sustainable travel projects to limit emissions, responding to our air quality challenges. We have developed and are in the process of delivering extensive cycling and walking action plans and have set ambitious targets for the future. Our £70m Transforming Cities programme is based on a 'hub and spoke' concept that creates sustainable traffic corridors from the city centre out to existing suburbs and proposed housing growth areas.
We have developed an Air Quality Action Plan that encompasses a low bus emission zone, bus priority infrastructure, cycling and walking initiatives. We've seen a significant recorded drop in maximum annual nitrogen dioxide levels from 60 micrograms per metre cubed in 2015, and from provisional figures we expect levels to be below our target of 40 in 2020. Whilst this no doubt relates to the impact of COVID on how we are now travelling, we think this reflects the general trend of improving air quality in the city.
We are currently redeveloping Leicester's St Margaret's bus station to be carbon neutral, which will be the first such facility in the country to achieve this. And we will soon see 13 new electric buses take to the streets. When people can again travel more freely, they will find that they have got a new and greener alternative.
We are also currently trialling our new electric bike-sharing scheme, which when fully operational later in the spring will see 500 bikes available across the city centre area; the largest scheme of its kind in the UK.

A vision to 2036
COVID-19 has brought many challenges, but it has given us, at least, the unexpected opportunity to boost cycling and walking numbers. Leicester was one of the very first places to prepare a Transport Recovery Plan to take advantage of this. This has enabled us to promote the wider benefits of walking and cycling, and we have pioneered several significant schemes including the provision of extended pop-up cycleway across the city.
In the early stages of COVID I set the target of completing a mile of new cycle way per week for 10 weeks, and we managed to achieve that quite readily, providing new and safe spaces for cyclists and pedestrians.
The work of the recovery plan will continue to inform Leicester's Local Transport Plan which will cover a period spanning the next 15 years and focusses on an ambitious programme of sustainable public transport, walking and cycling initiatives.
Alongside the transport plan we are currently developing a Workplace Parking Levy proposal that could help support our ambitious plans to transform transport in Leicester. We have identified three potential emerging focal projects that could be funded by a WPL:
Rail station transformation: A comprehensive refurbishment supporting Leicester Station as a key hub for planned national and regional rail schemes with high quality passenger facilities and acting as a catalyst to encourage regeneration in the wider area.
Rapid mass transit network: high quality electric tram-quality buses running on express routes.
Active travel everywhere: A comprehensive city cycling/walking network and support to business and residents to maximise their use.
Developing a case for WPL
We are working closely with our neighbours in Nottingham, who have been enormously helpful in supporting development of a WPL for Leicester based on their unique experience. We are also working with other local authorities and DfT as part of an information-sharing group to pool knowledge and experience.
Initial stakeholder engagement has already taken place on a WPL for the city with the Chamber of Commerce, some of our major local employers, our universities and environmental groups. Alongside this we will be conducting parking surveys across the city. A De Montfort University study on the suitability of a levy for Leicester is nearing completion and the preparation of an outline business case is advancing well.
It is inevitable that COVID will influence our thinking on the introduction of a WPL in Leicester and this is something we will be carefully reviewing. Our long-term transport ambitions remain however, and I am focussed on how we deliver these including exploring a sustainable source of funding through a WPL.
We plan to consult on a draft Local Transport Plan and associated plans for a Workplace Parking Levy in Spring/Summer of this year.
Sir Peter Soulsby is the elected Leicester City Mayor.
Sir Peter was speaking at the 'Workplace Parking Levy: From policy to practice' webinar, which is now available on the Landor LINKS Live YouTube channel.