Logistics is an essential service
The pandemic has shown just how much citizens and businesses depend on the efficient and reliable delivery of goods and services
08 February 2021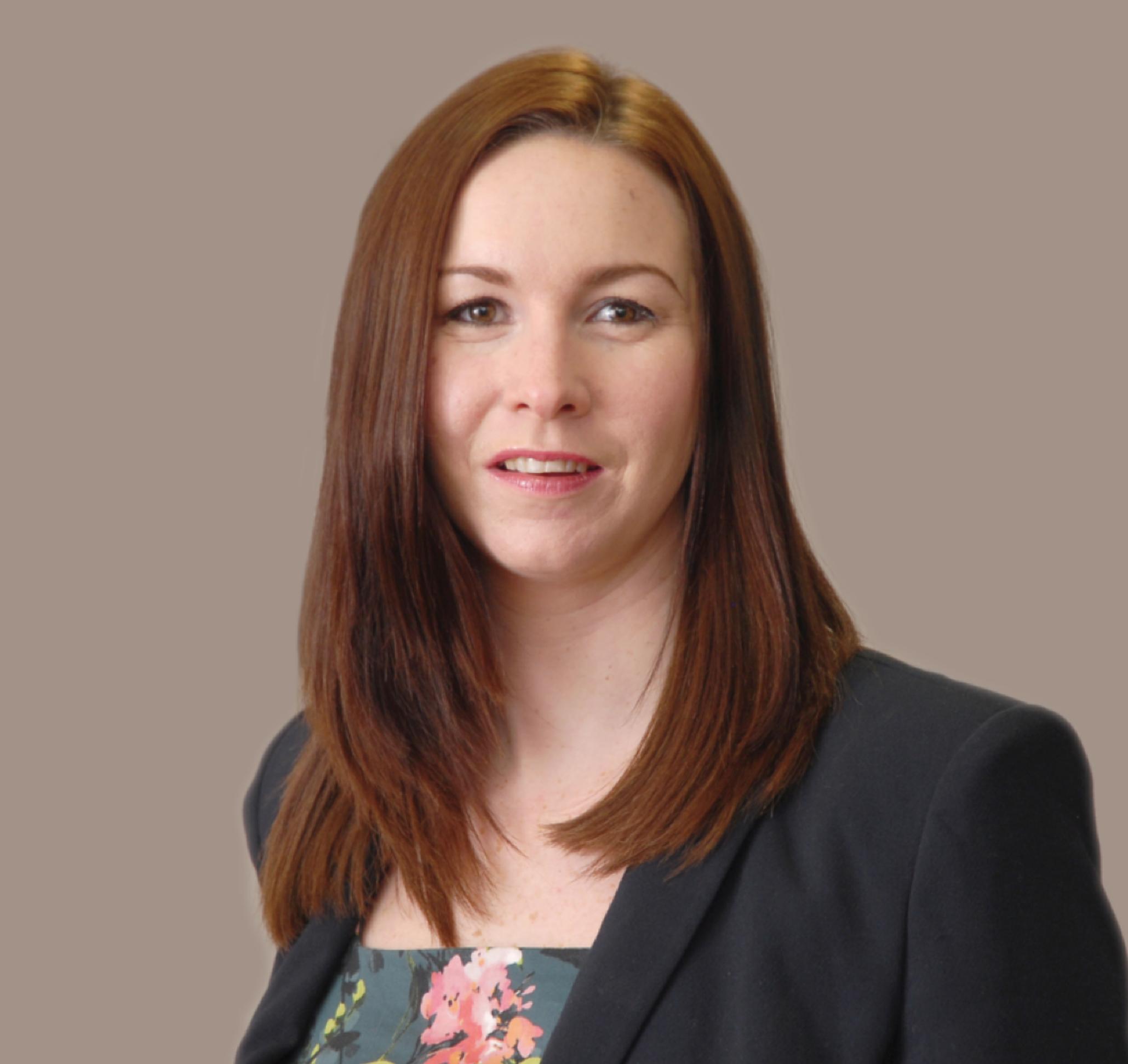 Logistics is something that plays a vital role in all our everyday lives. Yet it is also something that, all too often, we take for granted. However, from the very start of the first coronavirus lockdown, the pandemic crisis has shone a light on how vitally important logistics is to our everyday lives.
It has been really great to hear people, politicians and the press saying that delivery drivers were essential workers and heroes. But, in fact, the reality goes way beyond that. There is a wide range of people working behind the scenes in logistics who keep the supply chain moving.
It is really important that logistics is not just seen as a type of transport user, but also as an essential service. Yes, the logistics sector operates vehicles, but it is actually part of the UK's essential infrastructure. We are here to serve the whole economy and all the people. We do not move stuff just for the sake of it – believe me, it is far too expensive to do that! We move things because someone somewhere ordered it. And when we take the rubbish away, it is because someone, somewhere created it.

Rethinking road space
Roads and the kerbside perform different functions for different users, depending on location and the time of day. These competing desires and demands are often difficult to reconcile. I have lots of sympathy for transport planners, who have a really tough job balancing many competing demands, with everybody waving their hand saying, 'Hey, the most important thing you need to do is make space for us!'
In urban environments, in particular, there is a real push to make roads not just about travel, but to create a sense of place as well. But, all too often the focus is around how people move around while logistics is, at best, an afterthought. Ensuring that we get stock delivered and that we take the waste away is hugely important in creating the vibrant and exciting places in which we want live and to spend time. Remember, we cannot have that café culture without the coffee beans!
We are starting to see this right now with the schemes to reallocate roadspace in our towns and cities. Active travel schemes, with more walking and cycling, are approaches that need to be encouraged, particularly when use of public transport is being limited due to the need to socially distance. But there is also a need to ensure that our streets and pavements provide space for people to social distance when walking. Many roadspace reallocation schemes have been put through with temporary or experimental orders, and we expect that many schemes will become permanent.
Logistics UK absolutely supports the aims behind active travel and roadspace reallocation schemes. From our point of view, if everybody jumped into their cars because they did not want to use public transport, we would have real capacity issues on road that, of course, would affect our ability to service our towns and cities. But we have concerns as well. Many roadspace reallocation schemes will need dramatic changes if they are to become permanent. Some streetscape schemes had to be introduced so quickly that was difficult to properly plan and consult on them beforehand. What the logistics sector is hoping is that the issues which we raised in conversation with local authorities will lead to changes being made in a dynamic way.
Perhaps the biggest challenge the logistics sector faces is gaining access to the kerbside so we can still make deliveries. If we have less capacity on the roads, we need to ensure that we do not see a big increase in journey times. Otherwise there is a risk that we could end up having to put more delivery vehicles out on the roads because we have reduced productivity. If this happens, we will ironically be adding to the congestion problem, which will cost us in other ways, such as poor air quality created by increased vehicle emissions, while more traffic will have a detrimental impact on the look and feel of towns and cities.
Permission to deliver
In terms of regulating use, we could consider restricting certain uses of the kerb to certain times a day. But it is important that at certain times we prioritise traffic flow. At busy times of day we should look at how our arterial routes work, making sure we are prioritising traffic flow. Meanwhile, on other roads we can create a sense of place, as we are seeing in parts of cities where they are enabling more outdoor dining for when the hospitality sector starts to reopen.
We need to think about how we manage time spent by vehicles at the kerbside. You may want quite a fast turnover at the kerbside when it comes to private cars, but delivery takes time if it is to be done safely. However, sometimes we see restrictions of 20 minutes, which is an extremely challenging window in which make some sorts of deliveries.
When it comes to permitting access, I think, rather than saying we do not want vehicles on our roads by adding further restrictions and regulations, we need to consider when and how best to enable and deliveries and servicing activity. This means looking at re-timing of deliveries to see how can we make better use of the shoulders of the day or overnight. Clearly during sensitive hours we need to make sure that deliveries can be done quietly. Besides behaviour change, there is lots fantastic routing and kerbside management technology out there.
There will be some locations that are too sensitive when it comes to re-timing, so there will need to be a bit of a trade-off in order make sure that every location has an equally good loading solution. Logistics UK worked with Transport for London (TfL) on developing a code of practice for re-timing deliveries. There is case for applying the London code across the rest of the country. There is no need to reinvent the wheel. Check the code out on the TfL website.
Building back better
Besides commercial premises, the growth in online shopping means that we have to look at how we manage deliveries to homes. We need to balance conflicting legislative and regulatory frameworks, such as considering loading parking restrictions alongside planning restrictions and delivery access.
As the population grows, so does our demand for goods and servicing. Therefore, when we are building new communities, as well as considering and delivering essential services such as gas, electricity, water, broadband, public transport, schools and hospitals, it is also important to think about the logistics needs for the communities living in these new developments. It is much better if we can design delivery in from the beginning, because many of challenges we are dealing when delivering goods today are the fallout from the fact that logistics was not considered from the outset.
Delivering the future
We need to be thinking about logistics as a part of infrastructure. And where we do have the opportunity with new developments, or as part of wholesale changes to our high streets, there are ways in which we can help logistics be even more efficient and lessen the impact on the environment and improve safety.
Besides considering the here and now, we need be thinking about what the future looks like. What will be our future buying habits? What are going to be those next big disruptors? We have Amazon. We have Uber. We now have the COVID crisis. There are all sorts of things that can fundamentally change the ways that we do things. What kinds of effect will these changes have on our demand for logistics and on personal travel?
What we have seen during lockdown is a hugely accelerated growth in online shopping, and much of that is expected to stick. Online was already on an upward trajectory, but that has been very much accelerated by the fact that people cannot get out to the High Street. The fact that many people are working from home, shielding or self-isolating is also driving up online shopping.
We also need to be thinking about what the vehicles of the future look like. As we move towards zero emission technologies and to more automation, how will our roads need to adapt? How will our high streets adapt? The answer is that there are going to be some quite exciting things to come in the future.
Putting a price on movement
Society is going to have to really think about transport taxation. The government's decision to ban the sale of new diesel and petrol vehicles from 2030 means that we see an accelerated shift towards more zero emission vehicles. This means the tax receipts that HM Treasury will receive from fuel duty and Vehicle Excise Duty will decline. In the past there was neither much political will nor public appetite for changing the road tax system, but the world has changed. So the question is, what is the appetite for ideas such as road pricing, which now seem to be viewed differently?
One of Logistics UK's concerns is the potential for us ending up with lots of individual charging schemes, as is the case with the roll-out of Clean Air Zones. Even with a national road user pricing framework in place, there is the potential for a patchwork of schemes and fragmented regulation.
Logistics operates across boundaries, we know no boundaries, we will go everywhere, deliver anywhere.
From an administration point of view, road user charging has potential to be very problematic. But, in theory, a national scheme could operate dynamically, taking into account the type of road or location, the time of day, the emissions levels of the vehicle, and the economic and social value of the journey. In London, we have had a Congestion Charge for many years. It is a blanket tool, so it applies to logistics vehicles and to private cars. To some extent, it has been successful in reducing congestion. However, at times, the London scheme has faced real challenges presented by huge amounts of demand and the changing types of users on our roads.
There is a danger that the if road user charging is simply a tax and revenue raising exercise, it will be a harder sell as people and businesses will not see direct benefits in their everyday lives. What the logistics sector really needs to have in place are alternative options, such as the ability to re-direct freight to other modes. There is more potential for rail freight, particularly the longer haul routes. In some of our cities, we have wonderful rivers, so we maybe we can make greater use of those. But shifting some freight to the river is always going to be a fairly niche activity, and at some point it will need to be transferred to some kind of road vehicle.
There has also been lots of talk about a role for micro-mobility vehicles such as cargo bikes, for example. They all have a role to play, but what we need to understand is that the majority of our cities need thousands of tonnes of goods delivered every day.
We need to think how we move of bulk of the items we need by using the largest, size-appropriate vehicle for the streets we are servicing. The best approach is to deploy fully-laden vehicles, nice and quietly, getting as much to the end user overnight.
The re-timing of deliveries is something we need to be looking at. At the moment there are limited opportunities to build new roads, so we also need to think about how we maximise use of the current road network's capacity.
Delivering the best last-mile solutions
In the future, freight will be delivered using a blend of transport modes – small electric vehicles, cargo bikes and making deliveries on foot make sense of really dense urban environments. Smaller delivery vehicles are especially suitable for places where pavements have been widened and on-street activities are taking place. There has been interest among Logistics UK members in using 'micro-mobility' vehicles for 'last mile' deliveries to customer's doorsteps.
We have seen in passenger transport an acceptance that people are going to have to use blends of different modes and different types of transport in the future. It is no longer taking the car and doing every journey by car. This is now going to happen in the freight world. It would no longer be just a question of using a 44-tonner to do all freight deliveries.
A move to micro-mobility will mean creating local distribution hubs from which vans, cargo bikes and cycles operate. But, to enable this to happen, the logistics sector needs land. Hubs do not need to be incredibly large sites. For example, local hubs can be set up in car parks. But the big challenge will be safeguarding land because once it is gone, it is gone forever.
Also, it needs to be recognised that micro-mobility is a last-mile solution, not suited to bringing in the bulk of stuff we need into towns and cities. What you do not want to be doing, for example, is breaking down fully-laden supermarket delivery lorry, that was going to come in and make one delivery to a store, and replace it will lots of small vehicles.
To replacing a medium-sized truck you need 10 vans. In turn, a van has the carrying capacity of about eight to 10 cargo bikes. So if you are looking to ship big payloads, larger vehicles will be the better option, as long as they are appropriate in size for the route and destination. There is no silver bullet, instead, micro-mobility should be regarded as part of a mix of a really good logistics system within our cities.

Natalie Chapman is head of policy, South, at Logistics UK. She spoke at the 'Reassessing deliveries in post-COVID world', a webinar now available on the Landor LINKS YouTube channel.

Logistics UK is the new name for the Freight Transport Association (FTA). Its 18,000 members are drawn from the road, rail, sea and air industries, as well as the buyers of freight services such as retailers and manufacturers whose businesses depend on the efficient movement of goods.
logistics.org.uk