Green Alliance warns UK will miss emission targets
30 December 2020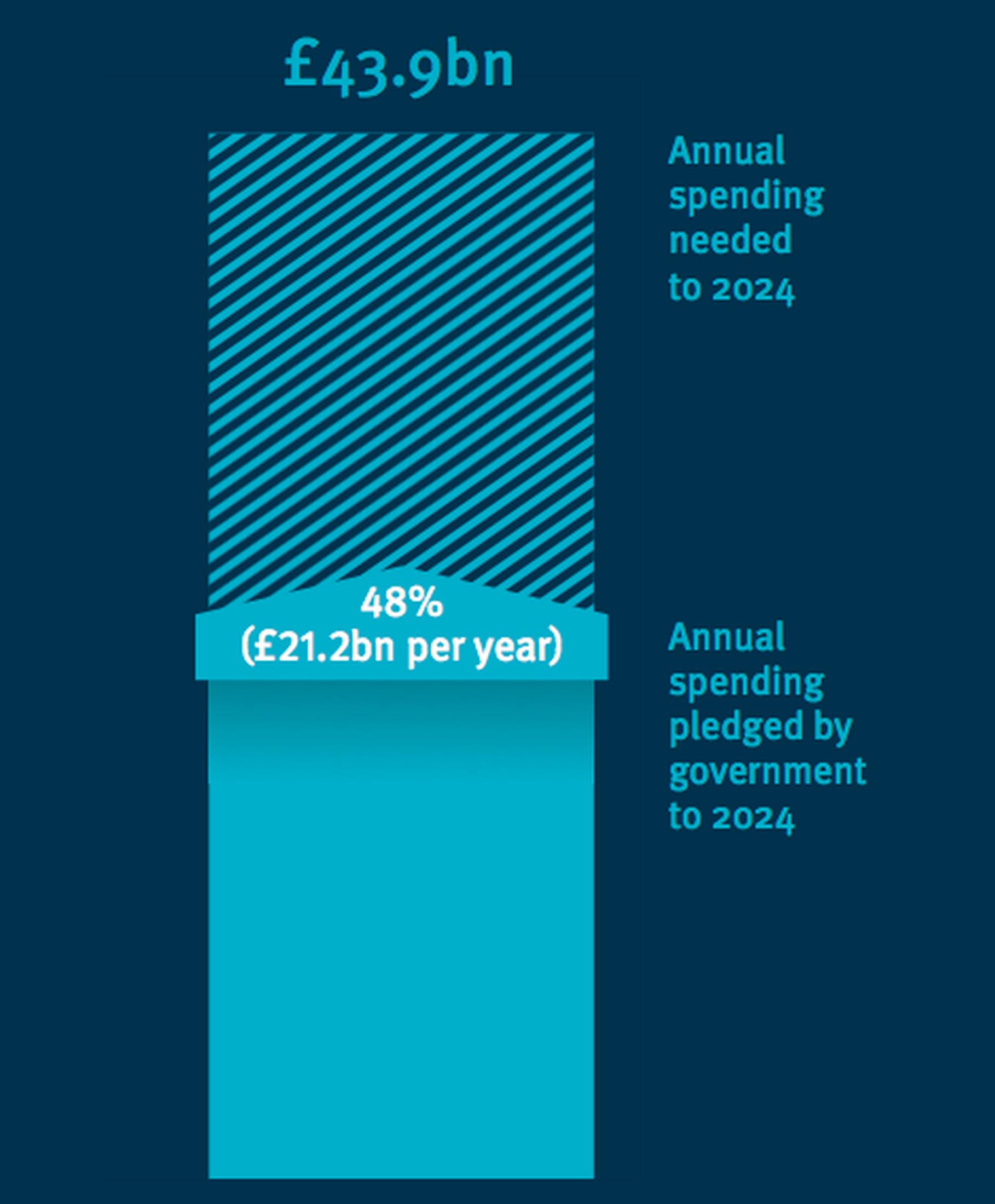 UK Government plans announced in 2020 add up to less than a quarter of the emissions cuts needed to achieve 2030 climate target, calculates an environmental think tank.
Government spending should follow suit to achieve UK climate goals, says the Green Alliance.
The think tank calculates that it will take an extra £22.7bn every year on top of the £21bn already committed until the end of this parliament in 2024. Most of this funding is needed to speed up changes to the country's transport system, as it is the sector with the highest emissions, to ensure low carbon transport, including walking and cycling, are more convenient and affordable across the country. Higher spending in other sectors, like nature restoration, sustainable farming and cleaner, greener buildings, will also be needed to bring emissions down fast enough.
The UK Government has pledged new funding of £26bn since January 2020 for climate and nature over the course of the next parliament, including on low carbon transport, industrial decarbonisation and low carbon buildings. Taking into account these spending promises, the Green Alliance estimates that £22.7bn of additional spending will be needed every year to tackle the climate and nature emergency to the end of this parliament in 2024. This includes an additional £9bn a year on accelerating the transition to electric vehicles, and on walking, cycling, bus and rail infrastructure; £2.3bn a year on making buildings e cient and kickstarting the roll-out of electric heat pumps; £400m a year on establishing a resource efficiency programme for industry; and £6.6bn a year on nature restoration and establishing a world leading food, farming and fishing sector.
"Despite the enormous challenge of battling a pandemic, the government made bold promises throughout 2020 to reduce emissions ahead of hosting the UN climate summit in Glasgow next year," says alliance policy advisor Jo Furtado.
"These included the 10-point plan for a green industrial revolution, new plans for sustainable land management, ending the financing of fossil fuel projects abroad and the new target (nationally determined contribution) to reduce emissions by at least 68% by 2030 compared with 1990 levels.
"This puts the UK ahead of other countries in setting targets for carbon emissions reduction, including the EU, which has committed to a 55% reduction by 2030. These ambitions need equally bold policies and the required funding to succeed."
The alliance says the government is yet to announce policy to achieve the 75% of emissions reductions still needed to achieve its 2030 climate target. This lack of policy needs to be urgently addressed by the government next year, says the think tank.
Green Alliance argues that additional policies needed to close the gap include commitments to restore up to 60% of peatlands, raise energy efficiency standards for new homes and mandate car manufacturers to produce an increasing proportion of electric vehicles every year. This is in line with the advice recently given to the government by the Climate Change Committee.
Jo Furtado said: "The UK has set some great targets during 2020 about its intention to tackle climate change. As with all New Year's resolutions, however, there is a danger that bold intentions will swiftly dissipate. We'll be looking for the government to move from ambition to action in 2021, with new policies to make hitting the targets possible. The UK has the longest history of producing carbon emissions in the world, it's only right that we should be the country to lead the way out of the climate crisis over the next ten years."