French border reopens to UK arrivals after testing protocol agreed
Hauliers urged not to travel to Kent until further notice
23 December 2020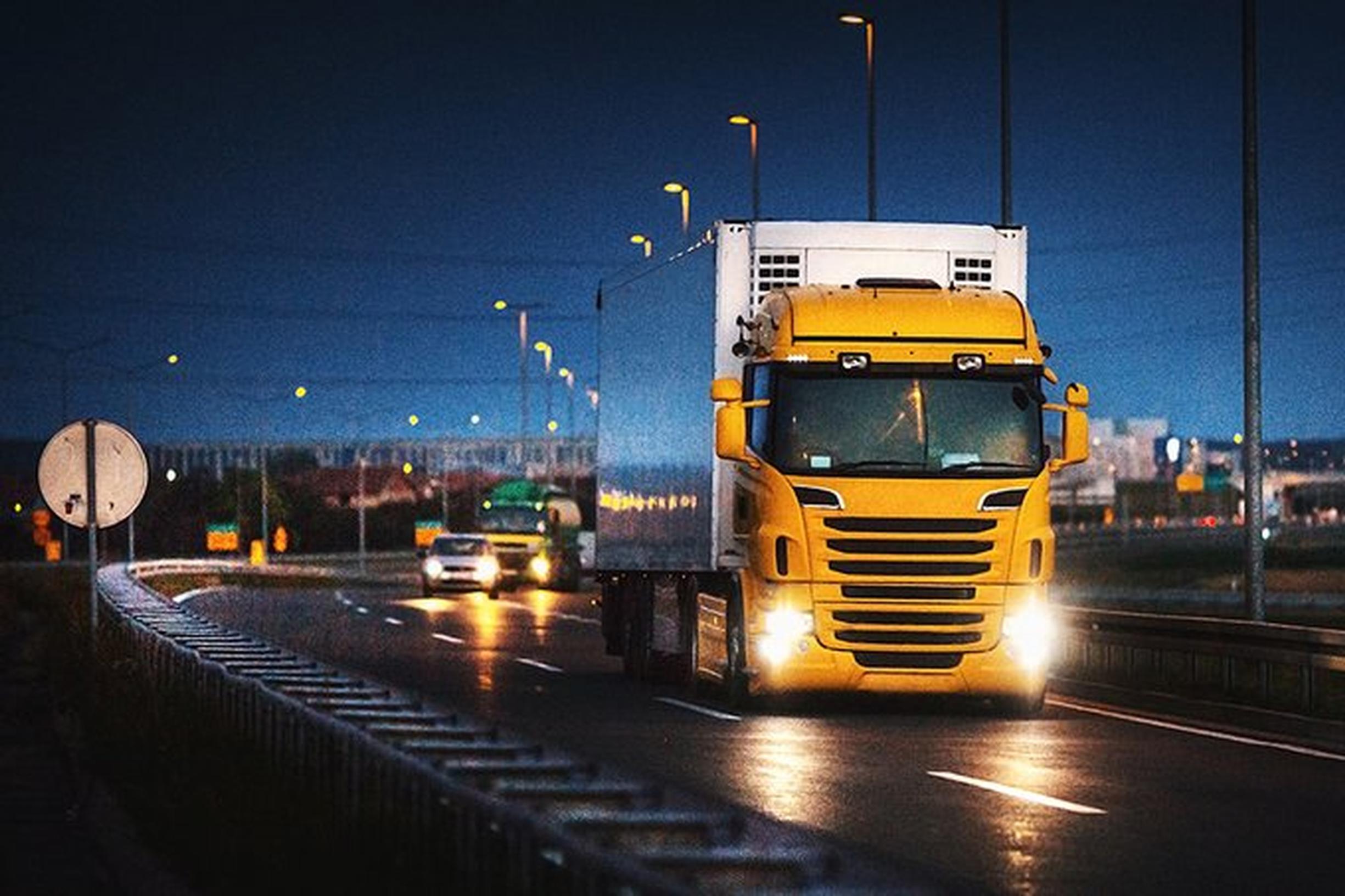 An agreement to reopen the UK-French border to allow accompanied freight services and some passenger services to resume between the two countries has been reached by the UK and French governments.
Rail, air and sea services are set to resume today, with all people travelling from the UK into France required to show proof of a negative Coronavirus test taken within the previous 72 hours.
Under the agreement announced yesterday evening, admittance into France will only be granted to those travelling for urgent reasons – including hauliers – French citizens, and British citizens with French residency.
The protocol will be reviewed on 31 December, but could run until 6 January.
Around 5,000 trucks have been stranded in Kent since the French Government imposed its ban on travel between the UK and France on Sunday 20 December.
The travel ban between the UK and France was imposed by the French government on Sunday 20 December after the British government warned of a new, fast-spreading variant of coronavirus and introduced stricter Tier 4 restrictions across London, southern and eastern England.
The ban affected air, rail and ferry traffic, including lorry drivers. Growing tailbacks of HGVs heading to Dover on the M20 led UK Government to trigger Operation Stack and Operation Brock, emergency traffic management procedures designed to keep motorways and roads in Kent operating. Many HGVs were re-directed to a holding facility at Manston Airport.
The new protocol between France and the UK means that all lorry drivers, irrespective of nationality, will be required to a lateral flow test that can detect the new strain of COVID-19 and provide results in around 30 minutes, rather than the 24 hours required after a PCR test.
Testing sites created at Manston Airport and elsewhere are being organised by NHS Test and Trace with support from UK armed forces. On-site staff at Manston are providing tests to hauliers to be self-administered in their cabs under supervision. The result will be communicated to the driver via text message or email, identifying them via their number plate.
Hauliers with negative tests will be released in batches to manage traffic flows. If a positive test is confirmed, the haulier will be directed to leave the Manston site in their vehicle and will be provided accommodation to enter self-isolation for 10 days. The UK Government is working with Kent local authorities to provide this location, which will provide hauliers with COVID-secure accommodation and secure parking for their cargo.
Non-hauliers will have to arrange a private test to enable travel.
The French government will be carrying out sample testing on incoming freight to the UK.
Easing the ban
Transport Secretary Grant Shapps said: "I am pleased that we have made this important progress with our French counterparts this evening. This protocol will see the French border reopen to those travelling for urgent reasons, provided they have a certified negative COVID test. We continue to urge hauliers not to travel to Kent until further notice as we work to alleviate congestion at ports."
Shapps said during discussions with his French counterpart he had argued that lorry drivers are relatively low-risk because it a solitary occupation.
The Transport Secretary also announced the temporary relaxation of drivers' hours for hauliers to help drivers get through UK borders safely, including via Kent, during the coming weeks.
Communities Secretary Robert Jenrick has predicted that it is likely to take several days to clear the backlog of lorries. He told BBC Radio 4's Today programme there were over 3,000 HGVs at Kent's Manston Airport as of 7pm on Tuesday 22 December, while several hundred more had joined the queue.
Meanwhile, Eurotunnel said around 150 passenger vehicles had crossed the Channel overnight, carrying people who had had negative tests. Freight traffic yet to recommence.
Discussions about how to free up movement between the UK and Europe is continuing on several fronts. The European Commission is urging other EU member states to lift travel bans affecting the UK, but said non-essential travel should be discouraged.
The Netherlands and Belgium have relaxed bans on arrivals from the UK, as long as they have a recent negative result. The Netherlands is requiring UK arrivals use PCR tests, which can take over 24 hours to turn around as they require a lab.
However, more than 50 other countries are continuing to block travellers from the UK.
Road Haulage Association (RHA) chief executive Richard Burnett said: "It's hat's off to the Secretary of State for Transport for making this happen sooner than originally anticipated. However, I fear that the thousands of truckers stranded in Kent aren't out of the woods yet. The massive backlog of vehicles will take time to clear and hundreds of drivers run the risk or not getting home in time for Christmas".
Elizabeth de Jong, policy director at business group Logistics UK said: "On behalf of our members, the businesses which transport all the goods and services the economy needs, we are relieved to hear the UK/France border will soon be open. It is now vital that COVID-19 testing procedures be stood up fast to ensure drivers can be processed and get home for Christmas safely. The backlog of traffic across the region will take time to clear so hauliers should wait for further news before travelling to Kent."
Managing the disruption
Despite the partial reopening of the border between France and the UK, the UK Government is still urging operators not to travel to Kent until further notice to allow for the mass testing system to be established.
Operation Stack remains in force along the M20 while lorry drivers in Kent are continuing to be directed to the Manston holding facility, where food and welfare facilities are being provided.
The Kent Resilience Forum (KRF) is working with central government to manage traffic disruption in the county. The KRF partners include Kent Police, Kent County Council and Highways England and the Department for Transport.
On the M20, Kent County Council is providing drivers with snacks, drinking water and hot food. Portable toilets were rolled out Monday at 1 km intervals between junctions 10a-11. A further 220 toilets are being made available for drivers at Manston, where there are also hot food trucks and water.
The Channel is a vital trade route for the UK, with around 10,000 lorries travelling between Dover and Calais each day, largely delivering the freshest produce.
A further 36,804 people in the UK tested positive for coronavirus on 22 December and there were 691 deaths within 28 days of a positive test.
The new variant of COVID-19 detected in the UK is known as VUI2020/01. It is described as being up to 70% more transmissible. However, there is no evidence that it is more deadly and there is also no indication that it reacts differently to vaccines that have been developed to tackle COVID-19.