London councils and TfL issue over 6 million PCNs
13 November 2020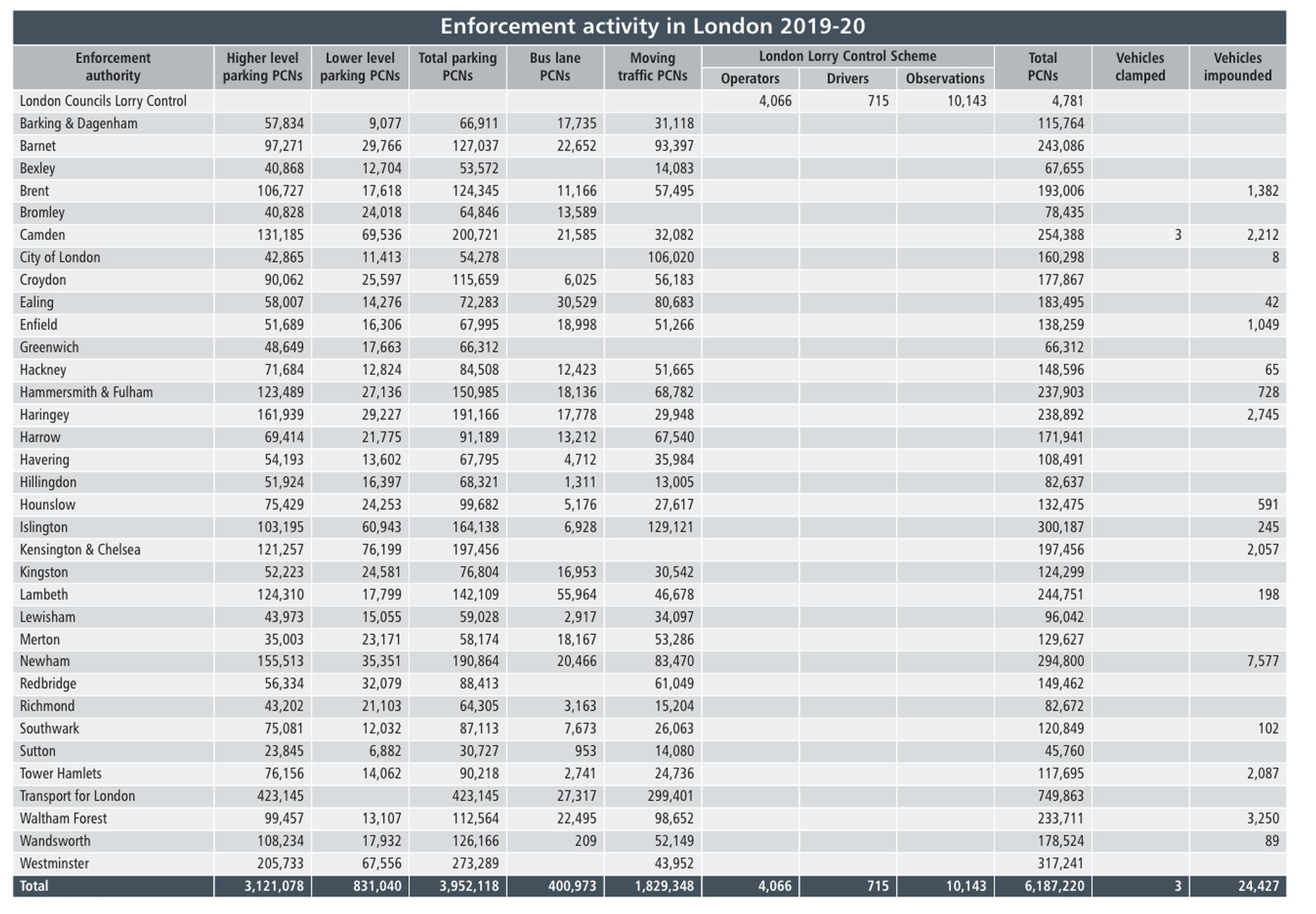 London's boroughs and Transport for London (TfL) issued over 6 million penalty charge notices (PCNs) to motorists they believed had contravened parking, bus lane and moving traffic regulations in 2019-20.
London Councils' data on parking enforcement and appeals in London for the 2019-20 financial year, ending on 31 March 2020, reveals that 6,187,220 PCNs were issued in total. This represents a 3.85% increase from the previous financial year, when the total was 5.95 million.
If drivers believe they have received a PCN in error, they are encouraged to appeal to the enforcement authority that issued the ticket. If they are not satisfied with the outcome, they can submit a free appeal to an independent adjudicator via the relevant independent appeals service at London Tribunals.
Between 2018-19 and 2019-20, the number of appeals in London received by London Tribunals for traffic-related contraventions decreased by 3.28%. Appeals were pursued for 0.59% of all PCNs issued.
All income from PCNs is put towards paying for the provision of traffic and parking services. Any surplus is then invested in transport projects such as the Freedom Pass concessionary travel scheme for older and disabled Londoners.