Park & Sanitise in Peterborough
13 November 2020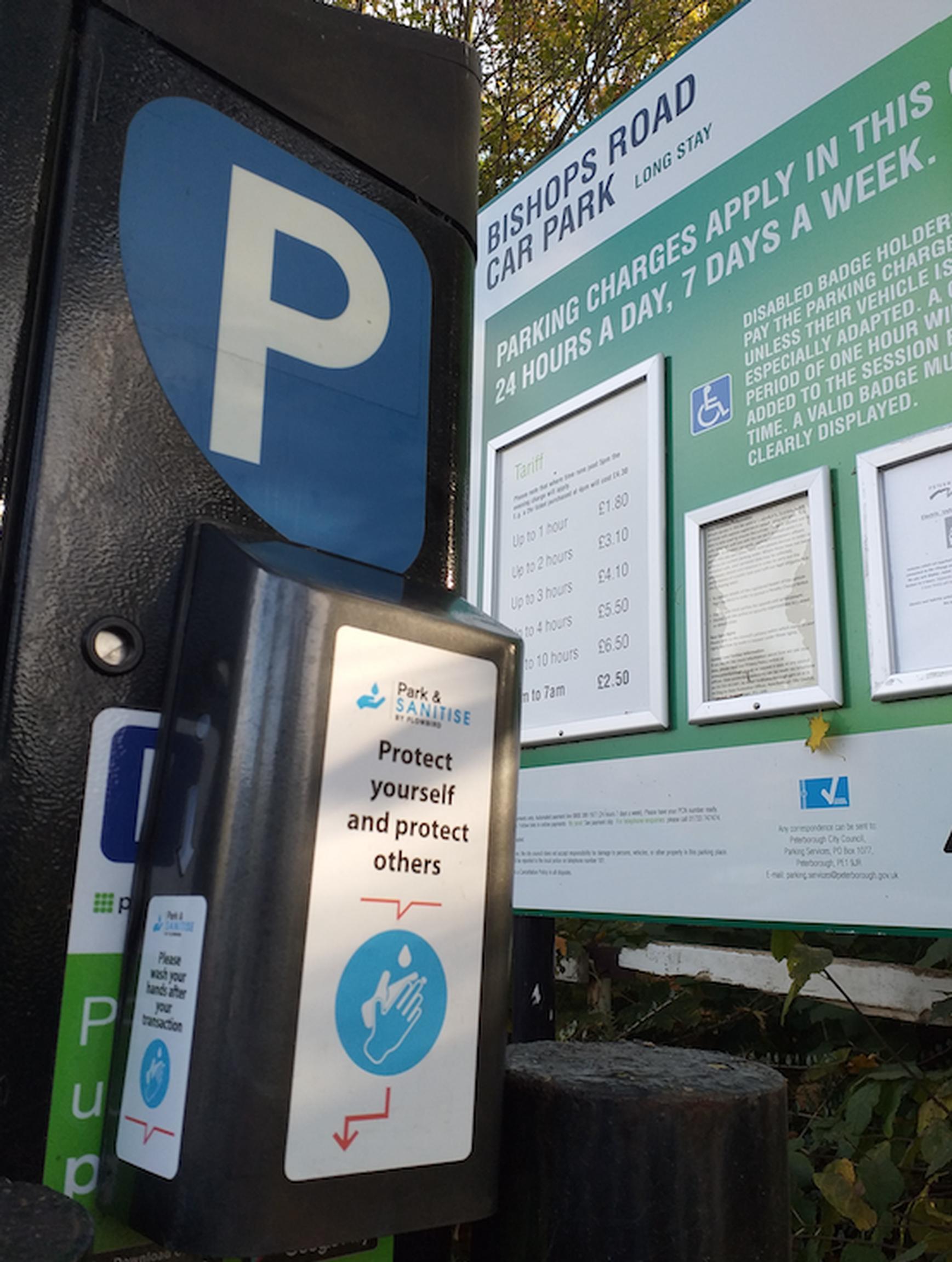 Peterborough City Council has become the first UK local authority to adopt Flowbird's Park & Sanitise technology, a hand hygiene system for users of parking terminals during the pandemic.
The authority has invested in 10 units that have been fitted to Flowbird parking terminals in city centre car parks, with a further three units on order.
Flowbird's Park & Sanitise technology is automatically primed when a terminal-based transaction is completed. Users simply place their hands underneath the unit and a sensor triggers the release of a pre-defined dose of sanitiser gel without any physical contact. Sanitiser volumes are monitored remotely via Flowbird's Smartfolio back office, enabling timely replenishment.
Cllr Marco Cereste said: "We are committed to helping our residents stay safe and prevent the spread of the virus and look for every opportunity to keep doing this. This is great technology to adopt and it will become second nature for all of us to sanitise our hands when we come into our city to park.
"We want to make it easy for people to slow the virus down and ensure they feel safe when they come into our city centre and this is one such step that will help with this. It is great we have adopted this technology first; another example of Peterborough leading the field."
Ajay Spolia, regional sales manager at Flowbird said: "Park & Sanitise provides residents and visitors with easy access to effective hand hygiene during parking terminal transactions, offering reassurance to users while helping to mitigate the risk of virus transmission."