Flowbird launches smart city platform
23 October 2020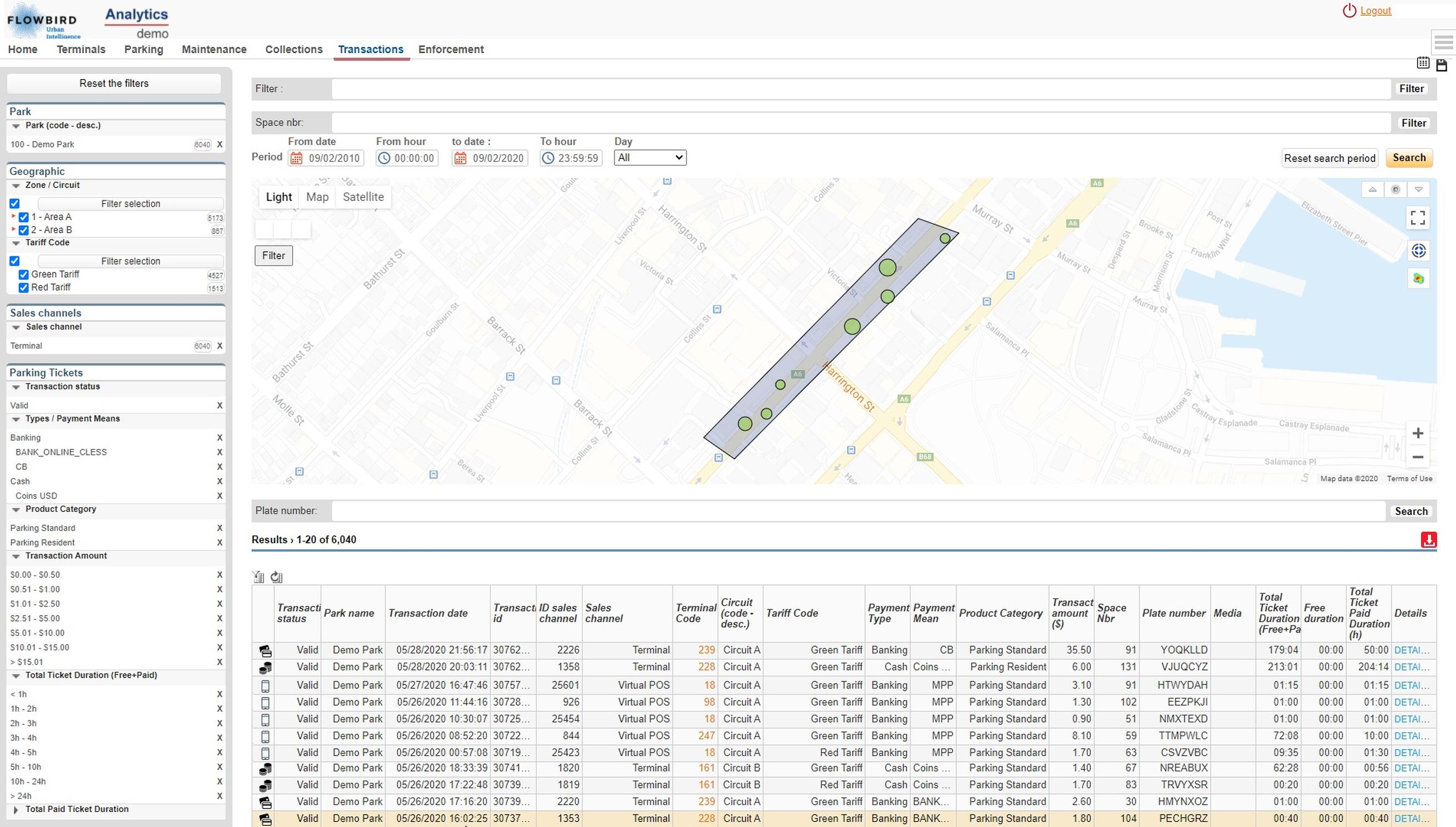 Flowbird has launched a new back office system designed to enable a citywide, multi-vendor approach to parking and transportation systems management. StreetSmart is a cloud-based platform that can integrate the parking and transportation services of towns, regions and cities into a centralised resource.
StreetSmart enables authorities to manage and enforce parking across their entire estates. It allows them to offer customers access to multiple mobile payment services, not just Flowbird products and services.
The platform has already been adopted by Brussels as part of its smart city strategy. In the Belgian city, StreetSmart is used to manage parking resources across multiple zones, authorise resident permits as well as providing citizens and visitors with access to eight different mobile phone payment solutions.
"StreetSmart sits at the centre of urban mobility and breaks the mould of narrow back office functionality," says Kenny Scouller, senior sales manager at Flowbird in the UK. "In the case of parking, it manages all transaction data linked to on and off-street parking, but it can go much further than a conventional back office system.
"For example, it can integrate data linked to transport services, making urban planning much more effective. And as well as managing any services provided by Flowbird, such as virtual parking permits, emissions tariffing and parking terminal-based environmental monitoring, it also integrates third party APIs (application programming interfaces), not just for parking but across a wider spectrum of services."
StreetSmart is a scalable and modular open platform. Scouller says this means that authorities can effectively take a 'block-by-block' approach to back office development, creating a system specific to their needs in areas such as parking and transportation, administration and finance, and resident and visitor services.
Scouller said: "From a parking perspective, the platform manages hardware, transaction data, end-user entitlements, enforcement, and offers analytics to track performance, identify market trends and optimise revenue. It also provides multi-layered data, for example filtering parking performance by tariff zone, sales channel type and payment method. Because the platform can manage user entitlements for public transport, and 'final mile' services such as bike hire and car clubs, it can also be an enabler for mobility as a service (MaaS), which is at the heart of the vision for smart cities."