Edinburgh extends agreement with RingGo to 2024
Phone parking service is re-launching across 540 zones
23 October 2020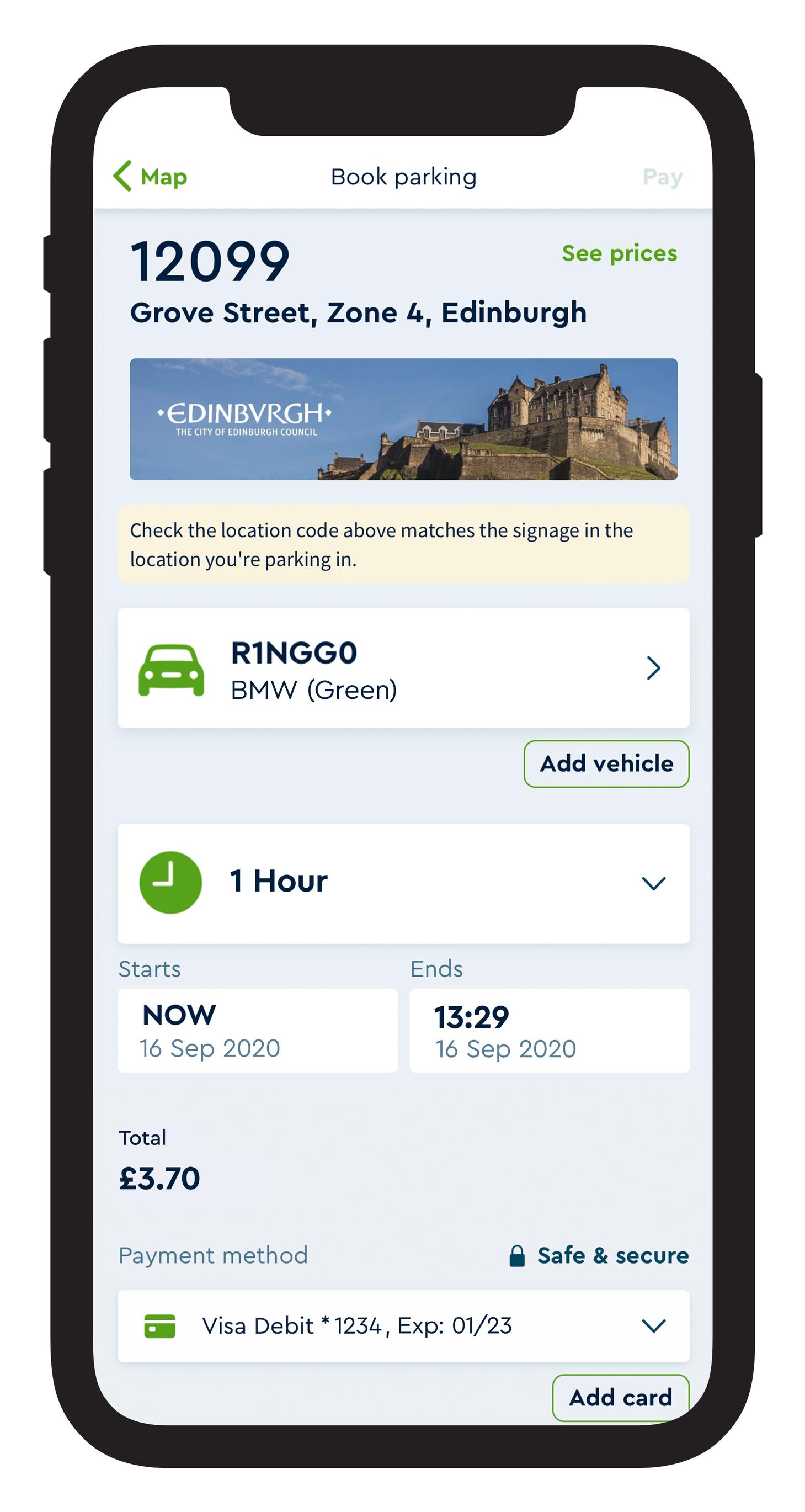 City of Edinburgh Council has extended its cashless parking contract with RingGo for an additional four years, meaning the service will run in the Scottish capital until 2024. As part of the contract extension, RingGo will be re-launched across the city and new digital services launched. RingGo will rebrand 800 parking machines with over 2,000 stickers that detail how to use the app and the benefits it provides.
RingGo said it expects that up to 80% of all parking across Edinburgh will be enabled via cashless transactions through its app by the end of 2020.
When used to pay for parking in Edinburgh, the RingGo app will also feature an image of the City.
Over the next four years, the council will focus on providing more digital services to its constituents with the goal of making significant financial savings and having a positive impact on the environment.
Gavin Graham, Edinburgh's parking manager, said: "This year has thrown lots of challenges at all of us, but RingGo has been right by our side every step of the way. From data dashboards to educating us all on the benefits of cashless parking during this time, they have made every decision a little bit easier – continuing to work with RingGo was one of them. Now that Edinburgh is getting back to its vibrant self, we hope to continually provide safe and innovative solutions for all motorists."
Peter O'Driscoll, managing director of RingGo, said: "The City of Edinburgh Council renewing its contract and putting faith in us for another four years is a big vote of confidence about the work we have already done together. Over the course of the relationship, we have worked together closely to provide the best solutions for those living, working, and visiting Edinburgh and we will continue to do this. It is great to partner with a council that is so forward thinking and one which shares our commitment to making an impact on the community by fostering cleaner, healthier more liveable cities."