NEPP launches parking app video
27 October 2020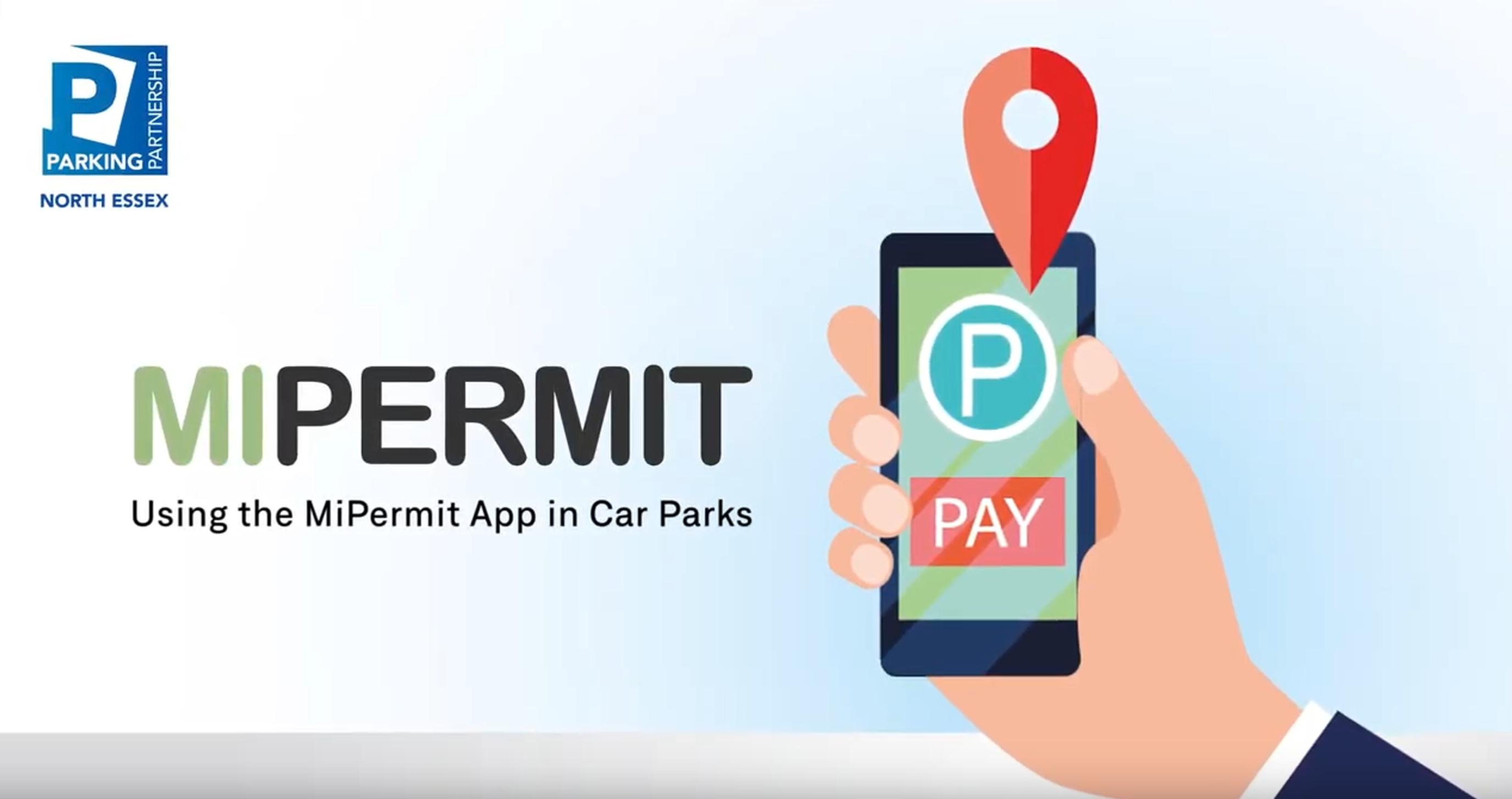 The North Essex Parking Partnership (NEPP) has launched a new video that provides motorists with a step-by-step audio-visual guide to using the free MiPermit app to make contactless payments in car parks.
The video takes viewers through the stages of setting up the app for the first time and paying for and extending a parking stay. It also highlights some of the benefits of using the app, such as expiry reminders and access to exclusive parking offers.
Cllr Robert Mitchell, chairman of NEPP, said: "The latest educational video is a fantastic tool for helping motorists to set up and use the MiPermit app on their phones, whatever their digital knowledge. The short video shows how quick and easy this free app is to use and demonstrates some of its many benefits. Use of MiPermit as a car park payment method in North Essex continues to grow and the public's desire to be able to make contactless payments, since the coronavirus outbreak, has added to this. This latest video is just one of a number of ways in which NEPP is supporting and enabling motorists to be able to do this."
Since the outbreak of coronavirus in the spring, motorists have, and continue to be encouraged to make contactless payments using MiPermit in the car parks NEPP manages in Braintree, Colchester, Harlow and Uttlesford.
NEPP introduced the MiPermit system for contactless payments eight years ago. Since NEPP's promotional campaign last summer, app usage has increased. In Colchester, the app is now the most popular car parking payment method, with MiPermit usage doubling to 54% over the past year.
The video is part of a series of five educational videos being produced by NEPP to outline its work and online services on YouTube. The first video in the series – called 'About Us' – won the Communications Award at the British Parking Awards 2020. The videos are available on NEPP's YouTube channel.
The MiPermit app is available for both Android and iPhone devices.
MiPermit has over 2 million customers across the UK and was awarded the Queen's Award for Enterprise: Innovation 2019.