PARC Awards: Best annual parking reports rewarded
Lincolnshire named overall winner of the PATROL annual report awards
12 October 2020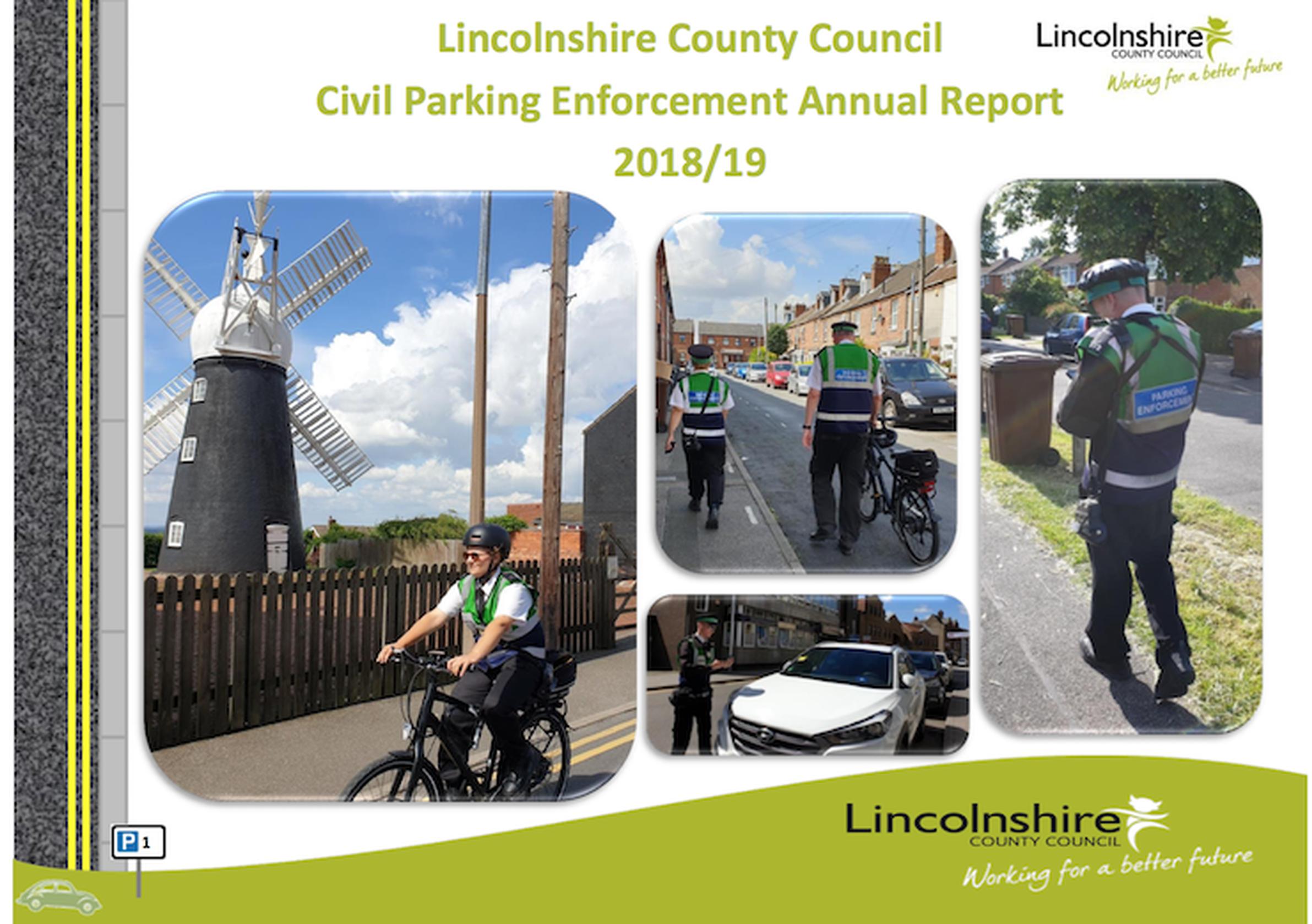 Lincolnshire County Council was named the Overall Winner in this year's PATROL Parking Annual Reports by Councils (PARC) Awards. The competition recognises the important role that annual reports play in promoting public understanding of civil parking enforcement and how they support the wider traffic management objectives of keeping traffic moving.
PATROL stands for Parking and Traffic Regulation Outside London, which is a joint committee of over 300 local authorities in England outside the capital (which has its own arrangements), and Wales. PATROL's main role is to provide for independent adjudication, which it does through the Traffic Penalty Tribunal.
The current round of the annual competition recognises reports produced for 2018-19. Besides recognising the best reports in terms of content, design and use of data, there were also awards for short-form reports and ones produced as videos.
PATROL PARC Awards 2018-19
Winners
Overall Winner: Lincolnshire County Council
Highly Commended for Reporting (Innovation and New Services): Cardiff Council
Highly Commended for Reporting (Customer Service): Cheshire East Council
Best Use of Digital Channels: Newcastle City Council (video)
Best Use of Design: Welwyn Hatfield Borough Council
Best Concise Report: Borough of Broxbourne Council
Certificates of Recognition
Durham County Council
Devon County Council

The decision-making process
The entries were assessed by an independent review group, which comprised representatives from the local authority, motoring, consultancy and design worlds.
Brighton & Hove City Council has achieved considerable success in the PARC Awards in the past. This year, Paul Nicholls, the city's parking strategy and contracts manager, agreed to chair the independent PATROL PARC Review Group. The jury panel comprised Jo Abbott, communications manager, RAC Foundation (retired), transport consultant David Leibling and freelance designer Lizzie Unwin.
Lincolnshire's report particularly impressed the jury for the quality of its layout and content. In selecting the winner, the jury said: "Chosen from a huge number of high-quality report entries this year, Lincolnshire's report really stood out as one that encompassed comprehensive, but concise and well-presented information, while maintaining a distinct character and sense of place.
"Of particular note were the links to interactive mapping and lots of content on innovation and new developments, the great personal introduction from Cllr Richard Davies, graphical representations of contraventions and the clear, transparent sections on enforcement, appeals and finance. The report really was a stand-out entry and one the team should be very proud of."
COVID-19 restrictions meant that the jury met virtually to review the reports, but this did not hinder the judging process, reports the chairman. "It has been an absolute pleasure to chair the independent Review Group this year and, particularly, to see so many high-quality reports submitted," said Paul Nicholls. "Huge congratulations to the award winners and thanks to all those authorities that submitted a report – there are so many great examples of best practice in tackling important local issues. PATROL will be looking to share these moving forward."
A challenging year
Louise Hutchinson, director of PATROL, said: "While it has been a disruptive and challenging year for us all, public information about parking and traffic management remains vital. Therefore, PATROL wishes to recognise authorities that have sought to proactively engage with their communities on the local traffic management challenges they face and the steps they are taking to address them. The work that councils do will continue to be so critical as towns, cities and communities start to get back on their feet, their bikes and in their cars in the wake of the COVID-19 pandemic."
Looking ahead
The PARC trophies are traditionally presented at a ceremony held in the House of Commons, but this could not take place due to the coronavirus. However, PATROL plans to present Lincolnshire County Council and the other winners with their awards and certificates at the House of Commons in 2021 at a reception hosted Huw Merriman, MP for Bexhill and Battle, and chair of the House of Commons Transport Committee.
Merriman recorded a video message for this year's winners. "These are extraordinary times and I just want to thank the PATROL member authorities for everything you've been doing throughout them. A huge congratulations to Lincolnshire Council for being this year's overall winner. I very much hope that I can look forward to hosting you all in Parliament in 2021, when these unusual times are behind us. But for now, best wishes to you all."
For more information on PATROL and the PARC Awards visit: www.patrol-uk.info
A new toolkit
PATROL will be producing updated materials for the PATROL Annual Report Toolkit to support those authorities planning to submit a 2019-20 report for next year's event. The toolkit can be found here: https://annualreporttoolkit.patrol-uk.info/