An appealing design
The Traffic Penalty Tribunal has launched a new look website
12 October 2020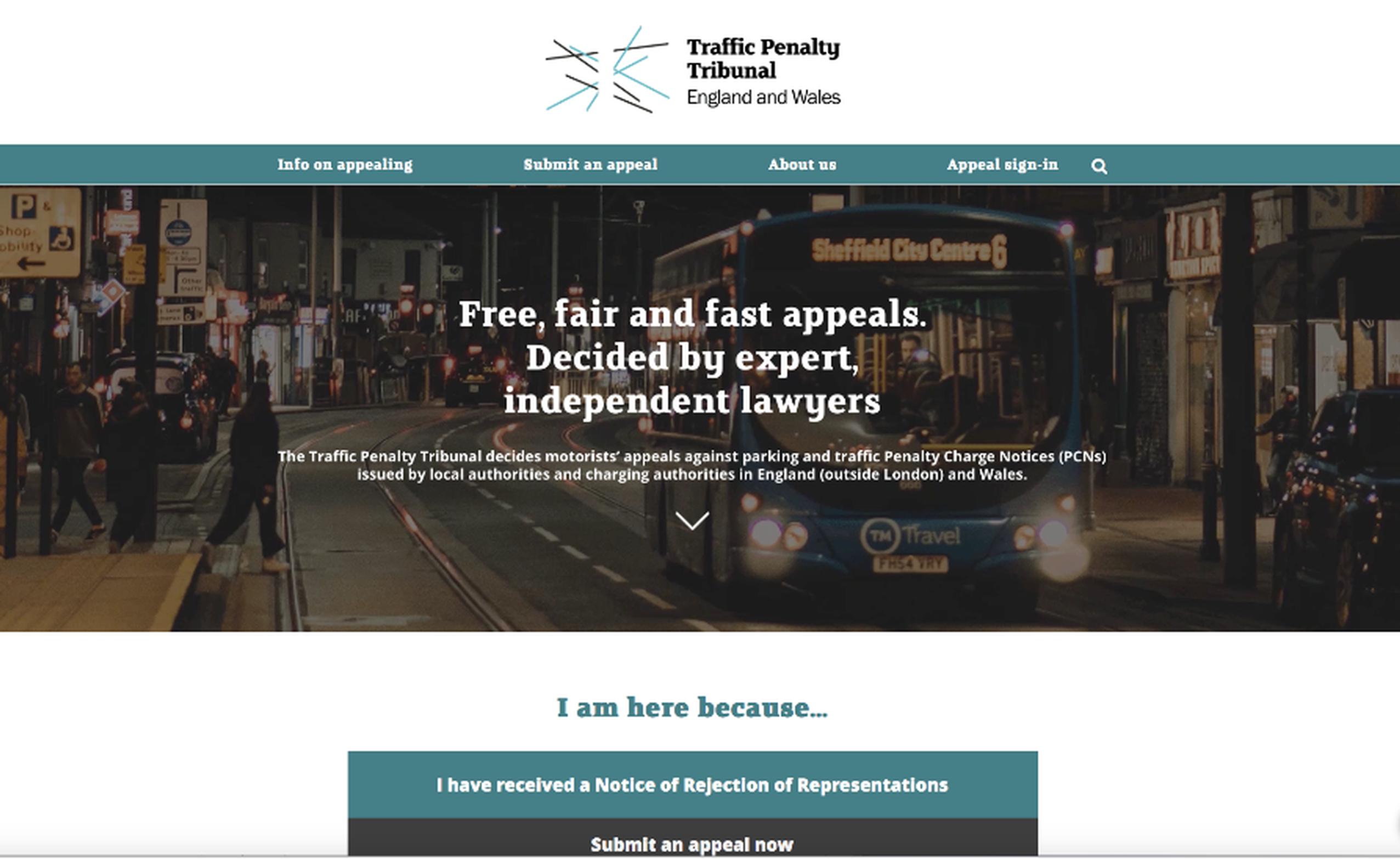 The Traffic Penalty Tribunal has launched a new website which aims to improve the user experience for appellants. The tribunal's website has been streamlined to be easier to navigate. The page design and content revised and reformatted to improve readability and engagement, while providing greater interactivity.
The look and feel of the site has also been overhauled with the use of graphics, icons and photography.
Most visitors will be appellants submitting an appeal or those looking for information about what happens after they receive a penalty charge notice (PCN). The new website has therefore retained its focus on meeting the needs of these core audiences, featuring more prominent and visually engaging links direct to submitting an appeal and to more information on the steps after receiving a PCN. This includes concise graphic-led process flows detailing the steps involved from receiving a PCN to submitting an appeal to the tribunal.
There is also information for those who use the site to find out more about the tribunal and the work of the adjudicators. A revised 'About Us' section now provides more detailed background on the Traffic Penalty Tribunal, including on its digital transformation programme and award-winning online appeals system, which has been cited by senior judicial and academic voices as a world-class platform in the arena of online justice.
A new section is an online Appeals Data portal, which for the first time publishes Traffic Penalty Tribunal data online in an interactive format. Users can view annual tribunal appeals data by authority or location and by specific penalty type, as well as compare the data sets of two authorities together.
The Traffic Penalty Tribunal has committed to making its website accessible in accordance with the Public Sector Bodies (Websites and Mobile Applications) (No. 2) Accessibility Regulations 2018. Consequently, the new website has been designed to be used by as many people as possible, adhering to Web Content Accessibility Guidelines (WCAG) version 2.1 AA.
The website also features a range of accessibility tools that are easy to switch on across the site. These tools include the ability to change colours, contrast levels and fonts, and the ability to increase the size of text.
The role of the Traffic Penalty Tribunal
The Traffic Penalty Tribunal decides motorists' appeals against Penalty Charge Notices (PCNs), issued by local authorities and charging authorities in England (outside London) and Wales, for parking and traffic contraventions.
This includes appeals against penalties issued by over 300 local authorities the length and breadth of England and Wales for parking, bus lane, littering from vehicles and (in Wales only) moving traffic contraventions.
The tribunal also sees appeals against penalties from a number of Road User Charging Schemes in England, including the Dartford-Thurrock River Crossing ('Dart Charge') scheme, where the charging authority is the Secretary of State for Transport; the Mersey Gateway Bridge Crossings ('Merseyflow') scheme, where the charging authority is Halton Borough Council, and the Durham Road User Charge Zone, where the charging authority is Durham County Council.
www.trafficpenaltytribunal.gov.uk