How has the pandemic changed parking?
COVID-19 has seen local authorities adopt contactless and digital systems, says RingGo
12 October 2020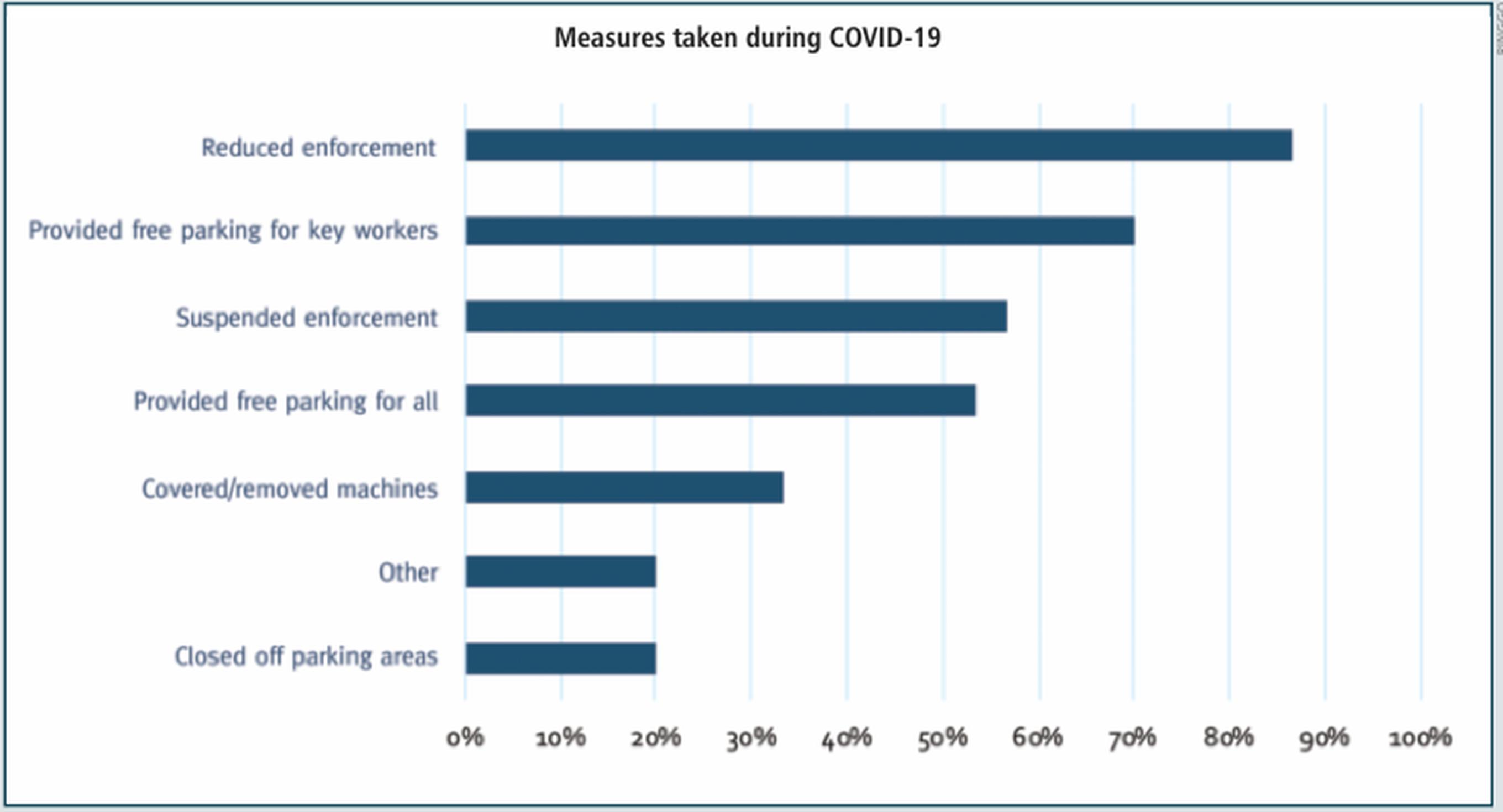 Over half of UK local authorities provided free parking during the first months of the pandemic, a study by cashless parking provider RingGo suggests.
The phone parking service surveyed councils across the country to better understand the impact of COVID-19 on the parking industry, what has been learned, what they would do differently and how the impact of this year may shift future priorities.
The results show that during the pandemic, over half of councils (57%) across Britain provided free parking for everyone, with an additional 14% providing free parking for key workers. This coincided with an 86% reduction in enforcement, with over half suspending it completely.
To help with these changes, RingGo worked with local authorities and parking operators to ensure they could safely support the needs of motorists and employees. RingGo provided tailored signage, adjusted app experiences, increased usage of cashless options and even helped with the removal of parking machines in some areas.
Moving forward
While there is still uncertainty around the long-term impact of the pandemic, many councils are now planning for the future, reports RingGo. Moving into 2021, 72% expect to see phone-based parking payments take priority, with 56% correlating this with a reduced use of parking machines.
Additionally, 56% are looking to make more data driven decisions, specifically to track sessions and income (95%) and the migration from machine to cashless payments (86%).
Tracking trends and making informed planning decisions around mobility requires information. RingGo said its data dashboards and insights have enabled councils to access statistics, generate graphs and receive real-time updates across of their parking locations.
The need to react quickly during COVID-19 has also deepened the interest among local councils to provide dynamic pricing based on availability (41%), with half saying they would like to base this on vehicle type as well. RingGo said this aligns with 78% noting that air quality is already driving parking policy. One way to offer dynamic pricing is through Emissions Based and Net Zero Parking (EBP and NZP), two services developed by RingGo which link parking charges to the emissions of the vehicle being parked.
Continued pressures
Despite the constant change of 2020, councils indicated that many priorities and pressures have remained the same. Topping the overall parking goals list is achieving budgets (57%) and saving costs (43%), two topics that are universally at the top of this list. Maximising compliance was also a key factor with 93% saying that political considerations were driving parking policy. Another topic that has become more prominent is accessibility – 70% said ensuring good accessibility was important while 76% said it is now driving policy decisions.
Peter O' Driscoll, UK managing director of RingGo, said: "2020 has been challenging for many of RingGo's customers and partners. However, it is great to see that they are taking it in their stride, learning from many of the decisions they were forced to make during the pandemic and turning these into opportunities. From embracing touch-free parking to using data and becoming more environmentally conscious, these transitions would all have taken longer under any other circumstances."
Key findings
57% of councils provided free parking during first months of the pandemic
72% expect to see phone-based parking payments take priority
56% are looking to make more data-driven decisions
41% of councils want to provide dynamic pricing based on availability
78% claim that air quality is driving parking policy