Bike storage company reports gets COVID boost
12 October 2020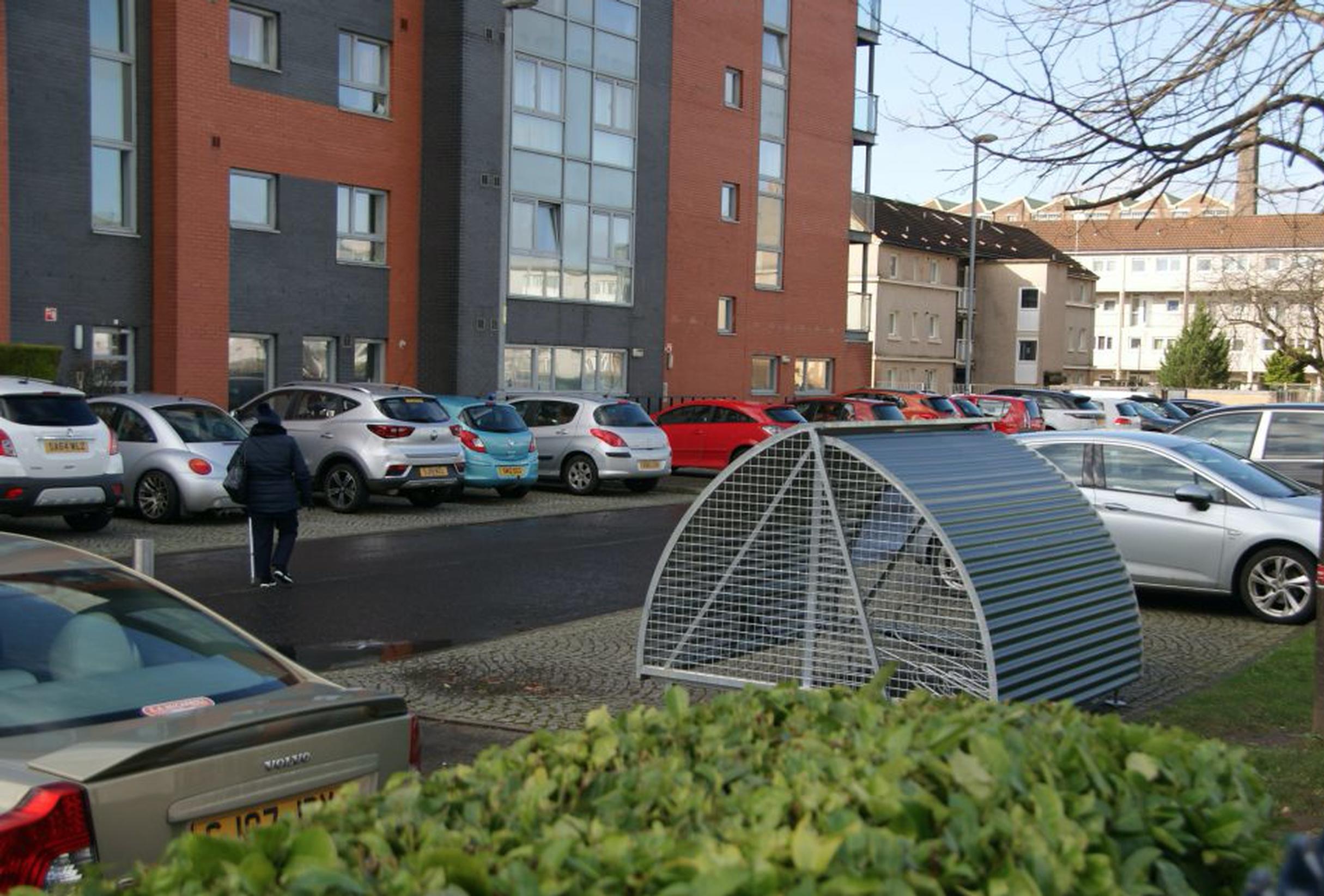 British cycle storage manufacturer Grease Monkey says it has seen demand soar due to modal shifts during the pandemic. Growing interest in cycling has resulted in the company surpassing its annual forecast for sales of bike-storage solutions within a matter of weeks.
Strong central and local government support for cycling in support of COVID-19 social distancing schemes, and an emphasis on active travel, has seen strong interest in the Armadillo secure cycle storage units, reports the company.
Designed and manufactured in the UK, the Armadillo is designed so that two of the units, each holding five bikes, can fit within the footprint of a standard off-street or on-street parking space. This feature has enabled local authorities race to re-purpose parking bays during pandemic-related street remodeling schemes.
The Armadillo units can be complemented by the installation of bike repair stations that give cyclists access to maintenance tools to ensure they can remain on the go. Both the storage and maintenance facilities can be found using app-based maps.
Grease Monkey founder David Wray said: "It's obviously very good news both for the company and all of those individuals that we employ either directly or through our installation partners, although it does feels a little strange that our success comes as the unexpected silver lining to a tragic turn of events."
Wray said the company experienced a similar spike in interest in its systems after the Grenfell tower block fire in London during 2018. The blaze alerted housing providers to the need to provide adequate secure cycle parking as a way to discourage the commonplace, and potentially lethal, practice of leaving bicycles secured in stairwells.
"A sudden rise in demand almost caught us out," said Wray, "but it taught us to make sure all our processes were highly scaleable. Now, with the government's response to COVID leading to a fundamental surge in cycling, we are more than able to keep up with the pressures to supply."