Calming the backlash
Roadspace reallocation schemes spark tensions that need to be resolved using engagement and conversations
10 September 2020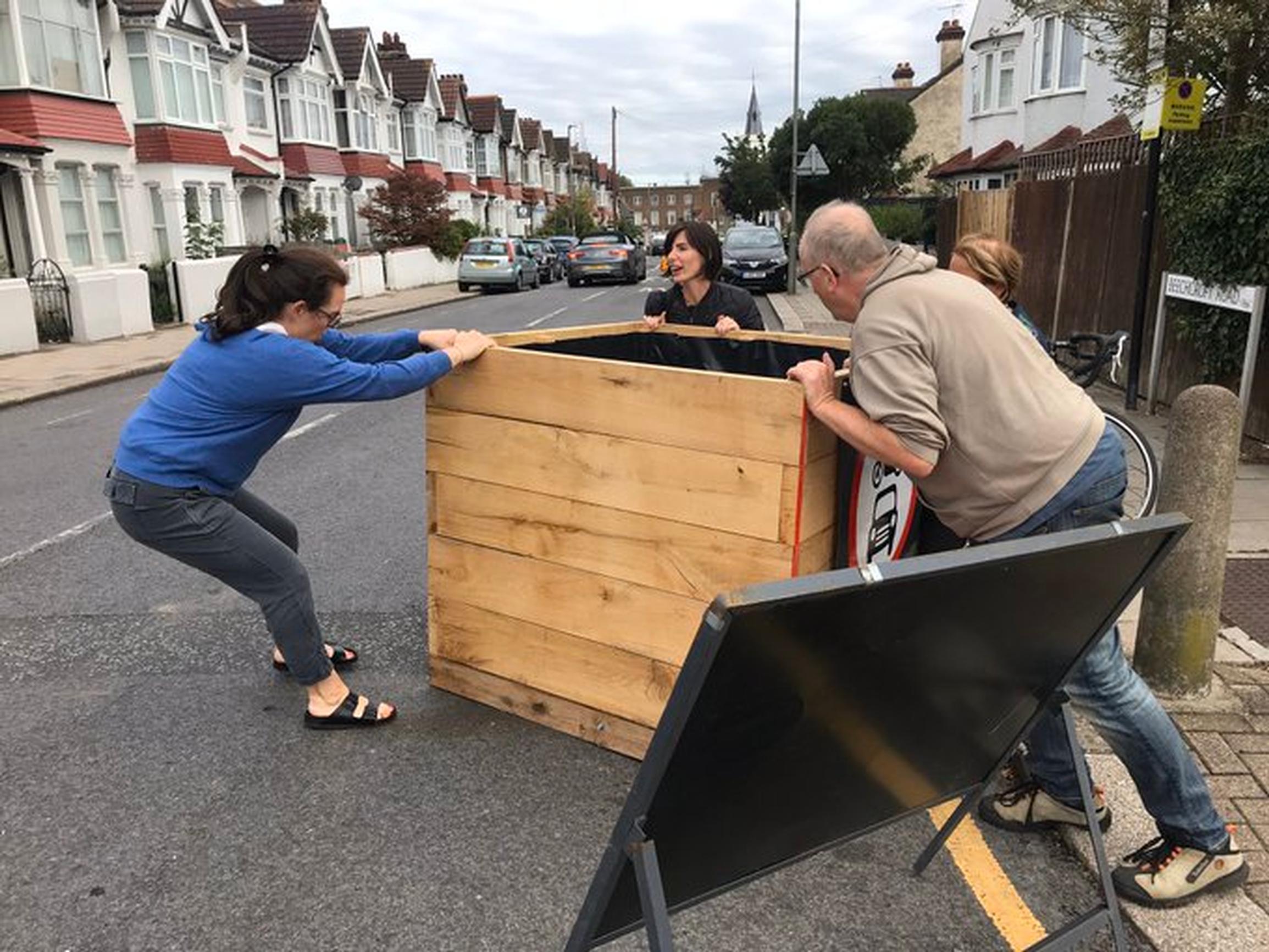 The reassessment of how urban roadspace is allocated and used has been one of the few positive side effects of the pandemic. Across the UK, the need to alleviate pressure on public transport in the light of social distancing has seen an increase in the number of people walking and cycling to work, shops, schools, for exercise and for leisure. Local authorities have thus banned cars from high streets, widened pavements with barriers and created temporary, or 'pop-up', bike lanes.
During lockdown, temporary roadspace reallocation schemes were delivered using COVID-19 emergency active travel funding awarded by the Department for Transport (DfT) and the devolved administrations. Initially, reallocation schemes were created using traffic cones and A-boards, but many are now being firmed-up with heavy-duty lane separators, traffic wands and planters.
There is a desire to lock-in benefits such as cleaner air and slower traffic in streetscenes no longer dominated by the car. This is leading to the creation of Low Traffic Neighbourhoods (LTNs), groups of residential streets where through-traffic is discouraged or removed. There has also been a growth in School Streets, which make roads safer for children who walk and cycle by restricting vehicle access at the start and end of the day.
However, criticism and opposition to roadspace reallocation is hardening in some quarters, with concerns being raised about access issues, the displacement of traffic and increased congestion on roads surrounding reallocation schemes. The Road Haulage Association is worried that reducing road space and access to the kerb will increase congestion and delay deliveries. Meanwhile, the College of Paramedics, has warned that badly designed road layouts and closures could put lives at risk by increasing 999 emergency response times.
There has been a backlash against reallocation schemes in many parts of the UK. For example, Aberdeenshire Council experienced opposition to the removal of town centre parking under a scheme supported by the Scottish Government's Spaces for People fund. In the London Borough of Islington, demonstrators marched on the town hall to protest at the council's road closure proposals. East Sussex County Council has shelved a number of measures that were to be funded using its share of the DfT's Emergency Active Travel Fund. In neighbouring Brighton & Hove, councillors have received petitions with thousands of signatures both for and against a road closure along the seafront and temporary cycle lanes on a dual carriageway.
Petitions and debates can help improve schemes that have, by necessity, been introduced at often breakneck speed. Local authorities have been amending, revising and even removing street arrangements where needed to ensure access for deliveries, utilities and emergency services. What is not acceptable, however, is violence and criminal damage. For example, temporary active travel measures in Poole, Dorset, were damaged and planters in Ealing, west London, vandalised. It was thus heartening to see residents of one south London street work together to restore planters displaced by vandals.
Over the coming months, let's hope calm and open dialogue between local authorities, residents and stakeholders will result in the creation of a streetscene that works for all.
Mark Moran is editor of Parking Review