NCP clocks up 300th People's Parking award
Accreditation scheme informs drivers of services at car parks
10 September 2020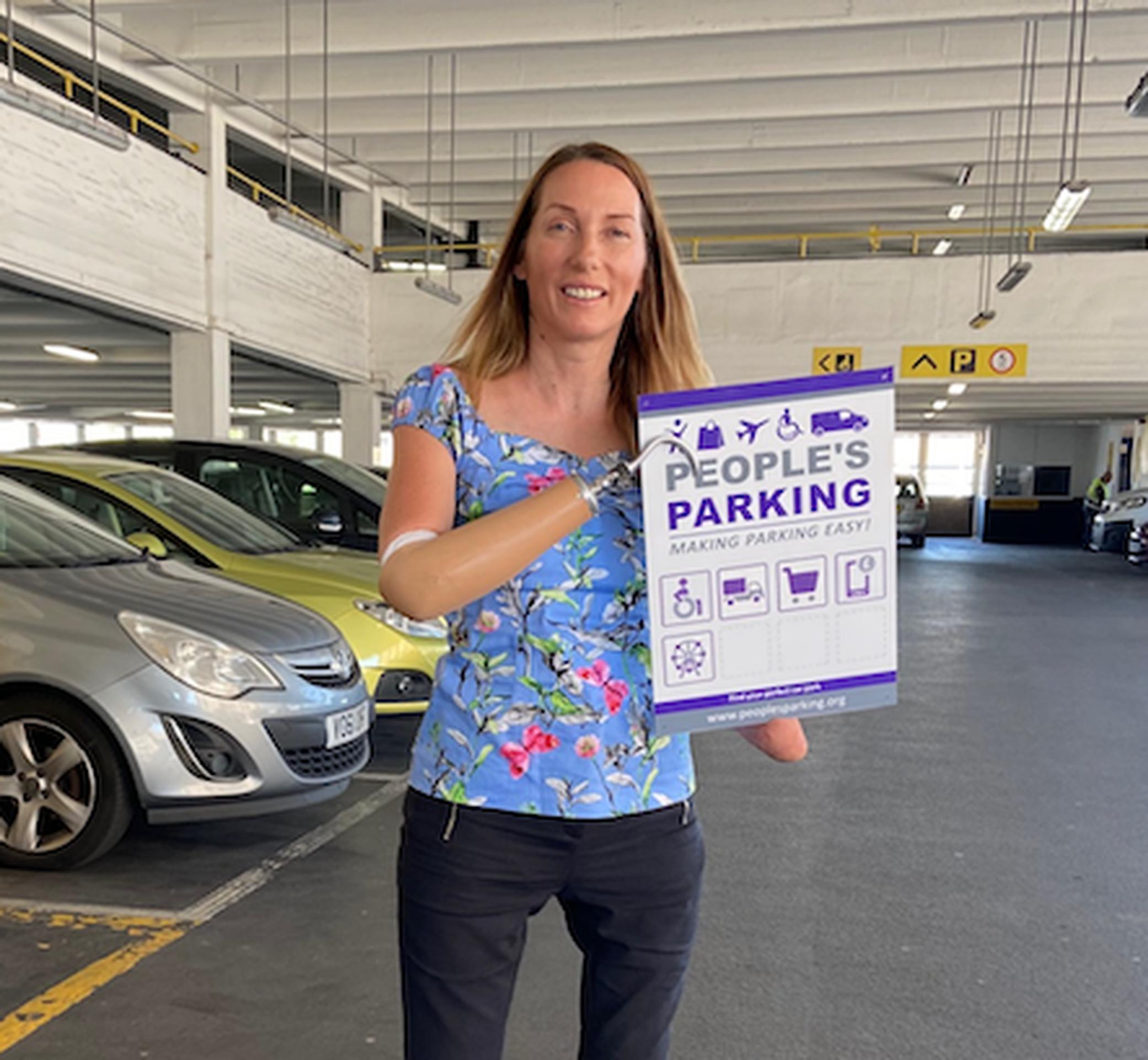 People's Parking has awarded NCP with its 300th customer-friendly car park accreditation.
People's Parking, founded by disability rights campaigner Helen Dolphin MBE in 2016, works to improve car parks for customers by celebrating those with facilities at a set standard for disabled people, parents, commuters, cyclists, motorcyclists, electric vehicles and those who drive wheelchair accessible vehicles or camper vans.
For car parks to achieve the accreditation they need to demonstrate good signage and pedestrian routes, be well lit, clean and managed.
The location of the car park is also noted to help people find parking near to where they want to go, as well as what payment options are available.
"It is an amazing achievement to have so many car parks reaching our standards and shows considerable commitment and dedication by NCP to improving their car parks for motorists," said Helen Dolphin MBE, director of People's Parking, who is also a quadruple amputee and disability campaigner.
"Many of their car parks had facilities for different customers that were not necessarily at our required standard, and it has taken a lot of hard work to get them People's Parking ready. In some cases this has meant re-painting bays and installing new equipment.
"As well as putting their car parks into my scheme I've also helped train NCP staff in disability equality, and I have no doubt that their customers will benefit from this increased awareness."
Jonathan Scott, chief executive of NCP said "I am delighted NCP is leading the way on supporting this initiative and that through our collaboration with People's Parking, we have over 300 car parks already accredited to the standards required.
"We're committed to improving the parking experience for our customers and will continue our efforts by adding more car parks in the coming weeks and months."