The learning curve: Campus parking
Sustainability is the target, but collaboration is the key when managing campus parking, writes Majid Khan
10 September 2020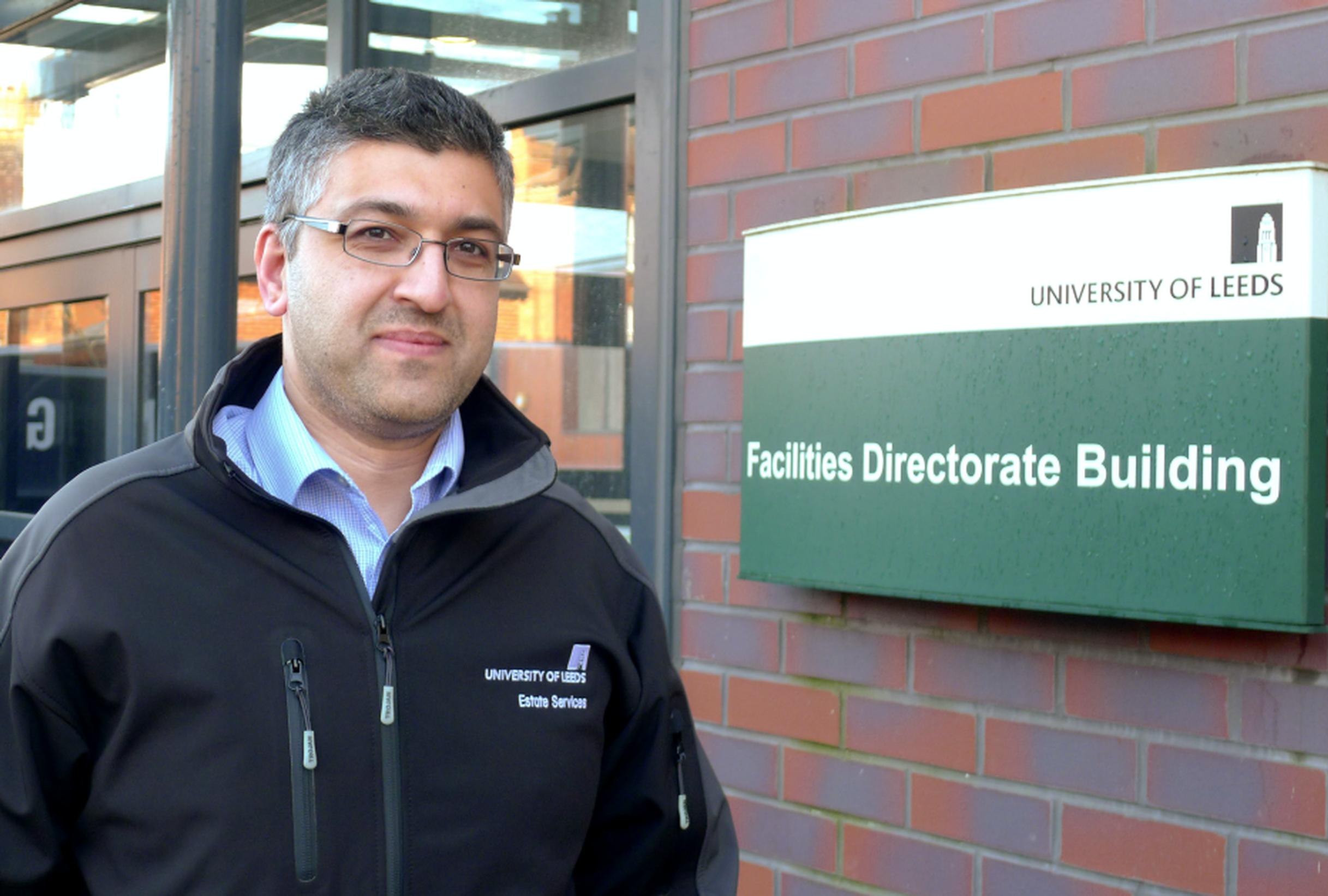 University estate management teams need to capitalise on the spirit of collaboration as the challenges posed by the current health crisis and ever more ambitious sustainability targets add to the pressure on parking facilities and the transport infrastructure. Co-operation and collaboration lie at the very heart of estates management within the Higher Education sector. As major employers with large campuses and very high visitor numbers, every university – whether city centre or out of town – has a major influence on its surroundings.
Corporate social responsibilities are, therefore, taken very seriously as it is not in the interests of anyone for such centres of education to operate in isolation or without consideration to neighbouring organisations and communities. This is particularly significant in the area of parking and transport management, given the importance of public transport connections and seemingly insurmountable pressures on limited parking facilities.
A national health crisis has simply reinforced this collaborative spirit. Here at the University of Leeds, for example, many members of staff have been working from home during the national lockdown so we immediately provided as much free parking as possible for NHS staff working in the neighbouring Leeds General Infirmary. Moreover, the significant impact of a pandemic on societal behaviour has undoubtedly added further impetus to the sustainability agenda and increased the importance of a collective resolve to improve the way we live and work as we look towards a 'new normal'.
The challenges in finding the right balance in parking provision for staff and visitors – and, in some cases, students – is nothing new for the estates management team at any university. However, the issues continue to intensify and, despite new technologies and service options, operational complexity and budgetary pressures are never far away. But, just as the benefits of a collaborative mindset can help deliver positive outcomes for local communities, it also helps to foster a cooperative culture where different universities can learn from the experiences of each other to fulfil broader service transformation goals.
Every university has its own unique character, with site-specific physical constraints, legacy infrastructure or planning restrictions to contend with, over and above the core educational mission. Sharing experiences and concerns, though, and having access to definitive guidance and advice on legislative do's and don'ts, and evolving technologies is invaluable. After all, few of us can have professional expertise in areas such as parking and transport management on the one hand and structural or electrical engineering on the other. It is for this reason that the International Parking Community (IPC) created a dedicated group for universities and other major centres of education to share their operational challenges, obtain clarity for new initiatives and glean insight into the myriad parking solutions that might be available.
Meeting three times a year, the IPC's Higher Education Special Interest Group is a pro-active forum that reflects and reinforces the collaborative spirit of the university sector and builds on the industry association's commitment to deliver definitive advice and encourage the principles of 'Best Practice'. It helps universities to find the most effective solution for even the most complex parking conundrum, covering all areas from parking charges, permit qualification criteria, enforcement and Blue Badge parking to transport subsidies, car-sharing programmes and significant legislative changes such as the new Parking (Code of Practice) Act 2019.
Sustainability is the new mantra
Without doubt, one of the most discussed topics at recent meetings relates to the issues associated with the move away from conventional 'green travel plans' to a far more holistic and extensive sustainability agenda. Such far-reaching initiatives are laudable and wholly in tandem with pervading political and societal objectives, but the consequences for universities are considerable. Of particular concern is the funding, provision, monitoring and management of electric vehicle (EV) charging points and the inevitable knock-on impact on existing parking policies and facilities.
Leeds has been highlighted in a national report as one of the many urban areas with serious air quality issues, so the city council has confirmed its drive to become carbon neutral by 2030. In recognition of its prominence as an employer and the scale of its operations in the centre of the city – as well as its global outreach – the University of Leeds has launched seven 'Climate Principles' with a view to securing a net zero carbon footprint by 2030 and having no direct carbon emissions by 2050. That means sustainability is right at the top of our 'to do' list and has huge implications in all areas of estates management – not least on the huge number of development projects planned for the campus.
This year, preparations for the new academic year pose additional challenges for every university. Assessing the feasibility of social distancing, the introduction of one-way corridors, new hand sanitisation points and new signage for over 400 buildings on the campus here at the University of Leeds has certainly been a huge undertaking.
The implications of a likely increase in remote working will also have a knock-on effect on the day-to-day workings of the university and the anticipated occupancy of different areas of the campus. But, new car park arrangements, reassessment of the parking permit management system to provide a more needs-based qualification and giving greater prioritisation to hybrid and EVs have also been prompted by the pandemic. So too has the need to plan for wider use of electric scooters and the potential to incentivise and increase the use of electric bikes by staff and students alike. It is as if someone has pressed sustainability's Fast Forward button!
Five years ago, in the wake of the government's Office for Low Emission Vehicles (OLEV) grants to encourage the take-up of EVs, we introduced four dual charging points on the campus for use by staff. Although we only received five applications at that time, the writing was certainly on the wall. Indeed, the use of electric and hybrid vehicles is continuing to increase exponentially so we have increased the number of charging points to meet the rising demand and are now looking at plans to allocate a full floor of our multi-storey car park for EV users.
Leading by example
We are also leading by example and all estates vehicles are now electric. That all sounds all well and good but, as many of my counterparts at other universities have also experienced, it is not a simple exercise as there are a multitude of factors to consider:
How does a university fund the ongoing installation of charging points?
What needs to be done to increase the rating of the power infrastructure?
What type of charging points should be specified, where are the best locations for installing them and how can the potential demand be estimated and tracked?
What tariffs should be applied to incentivise the use of electric vehicles while deterring the mis-use of a designated space once a vehicle has been charged?
How can use of electric vehicle charging points be optimised and what is the best way to manage their demand?
What data can be obtained during the charging process to help refine parking management policies and ensure the most efficient use of charging points?
What is the best way to ensure the fair use of campus-based chargepoints and to ensure awareness of alternative public charging infrastructure and encourage home-based charging?
How can additional waiting bays be created or allocated for charged vehicles so as to free up the charging points for other users?
What technologies are available to support such an EV infrastructure and what are the best ways to adjust enforcement measures to take account of the changing composition of parking activities without compromising campus accessibility for staff and visitors? The list goes on… and on!
Shared learning
These are precisely the type of questions where universities can learn from each other and benefit from the expertise and insight of a progressive industry body. Certainly, the IPC Higher Education Special Interest Group has acted as a catalyst for familiarisation visits to other universities, acted as a source of useful industry contacts and for developing innovative responses to specific campus issues. It is also providing a dynamic discussion forum that truly harnesses the inherent spirit of collaboration within the university sector.
Indirectly, the forum is also helping to fuel wider co-operation with local authorities and other primary service centres. The immense pressures on finite parking at and around any hospital, for example, is a major issue for staff, patients and visitors alike and, doubtless, the forthcoming mandate to provide Blue Badge and staff parking at hospitals will create further pressure points.
Through open discussion with other IPC members we are learning from each other and inspiring a range of new initiatives and arrangements that were previously not even on the radar. This is very much in keeping with our overriding aim to not only to make our own transition to a low carbon future, but also to harness our expertise to support others and to mobilise the University's combined knowledge, influence, assets and community to tackle this global challenge. Of course, our top priority remains our own staff, but where there's a will, there's invariably a way.
Majid Khan is support services manager at the University of Leeds and chair of the International Parking Community's Higher Education Group