NHS parking was big news... for a day
Reports that free parking for NHS staff would end sparked a political row, but this quickly faded away
12 August 2020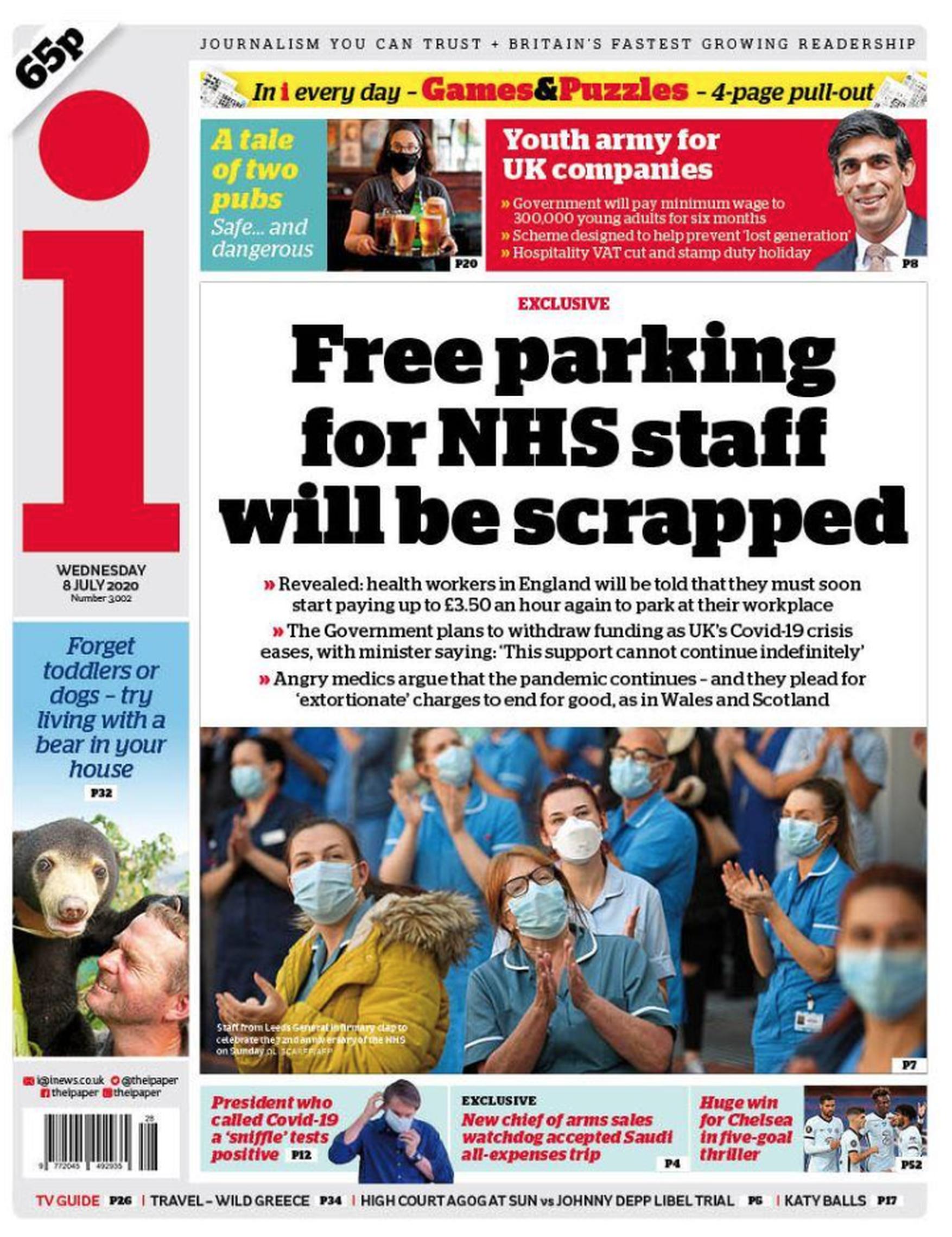 The possible ending of free parking at hospitals for NHS staff in England became the subject of a political row that made headlines and then vanished almost overnight last month. On 25 March, health secretary Matt Hancock had announced that the Government will cover the costs of parking for NHS staff who were "going above and beyond every day" at hospitals in England.
However, on 7 July the i newspaper reported that the Department of Health and Social Care (DHSC) was planning to scale back the NHS parking concessions. A DHSC spokesperson had told the newspaper: "We want to make sure NHS staff can travel safely to work during the pandemic, which is why we requested that the NHS make parking free for staff, and that local authorities do the same with their car parks. When the pandemic begins to ease, the NHS will continue to provide free hospital car parking to key patient groups and NHS staff in certain circumstances. We will provide further updates on this in due course."
The newspaper report prompted dismay among health unions and health professionals. Sara Gorton, head of health at Unison, which represents nearly 500,000 NHS employees, said: "Nurses, cleaners and other health workers shouldn't be punished for simply parking at work so they can save lives and care for patients. The virus problems are far from going away and, when this is over, the government should fund trusts properly so they can scrap staff charges for good."
The British Medical Association (BMA) said it was concerned that charges could return while the virus is still being fought. Dr Chaand Nagpaul, the BMA council chair, said: "The government's decision to waive parking charges during COVID-19 was a welcome announcement, but to reinforce them, before we've even won the fight against this virus, is a rebuff to the immense efforts of staff across the country and the sacrifices they have made to keep others safe."
Then politicians became involved. Liberal Democrat leadership candidate Layla Moran MP wrote to the health secretary demanding "urgent clarity" on the issue. She added: "Nurses and care workers on the front line against COVID-19 need more than a round of applause, they need a decent wage."
The Scottish Nationalist Party called for the UK government to follow the lead of Scotland in abolishing parking charges at almost all hospitals. The SNP's Westminster leader Ian Blackford MP said: "Nobody should be paying to visit a hospital car park, be that staff, be that patients or those visiting the hospital."
With the parking issue making headlines in the print and broadcast media, health minister Edward Argar to issue a statement to the effect that nothing had changed on free parking for staff. He wrote: "The provision of free parking for National Health Service staff by NHS trusts has not ended and nothing has changed since the announcement on 25 March. However, free parking for staff has only been made possible by support from local authorities and independent providers and this support cannot continue indefinitely."
Argar said the government wanted to be able to make good on its Manifesto promise of free hospital parking for disabled people, frequent outpatient attendees, parents of sick children who are staying overnight and nightshift workers. "Implementation of this commitment has been on hold whilst the NHS has been managing the COVID-19 pandemic and devoting its hospital parking capacity to staff and other facilities necessary for managing the pandemic," he said.
The free parking issue was raised in Parliament by Labour leader Sir Keir Starmer at Prime Minister's Questions on 8 July. Sir Keir called on the government to extend the NHS free parking scheme, saying any move to end it would "add further insult to injury" in the wake of the pandemic. "We owe our NHS workers so much," said Sir Kier. "We all clap for them, we should be rewarding them, not making it more expensive to go to work. The Prime Minister must know this is wrong, will he reconsider and rule it out?"
The Prime Minister, Boris Johnson, replied: "The hospital car parks are free for NHS staff for this pandemic, they're free now, and we're going to get on with our manifesto commitment to make them free for patients who need them as well. The House will know that was never the case under Labour – neither for staff nor patients. May I suggest he takes his latest bandwagon and parks it free somewhere else."
There have now been several pointed exchanges between the PM and Sir Kier over the handling of the pandemic, but the issue of NHS staff parking seems to have disappeared from the headlines as rapidly as it dominated them. However, experience shows, hospital parking is a subject that will be back on the front pages before long.