400 enviro-crime fines issued in Brighton and Hove
12 August 2020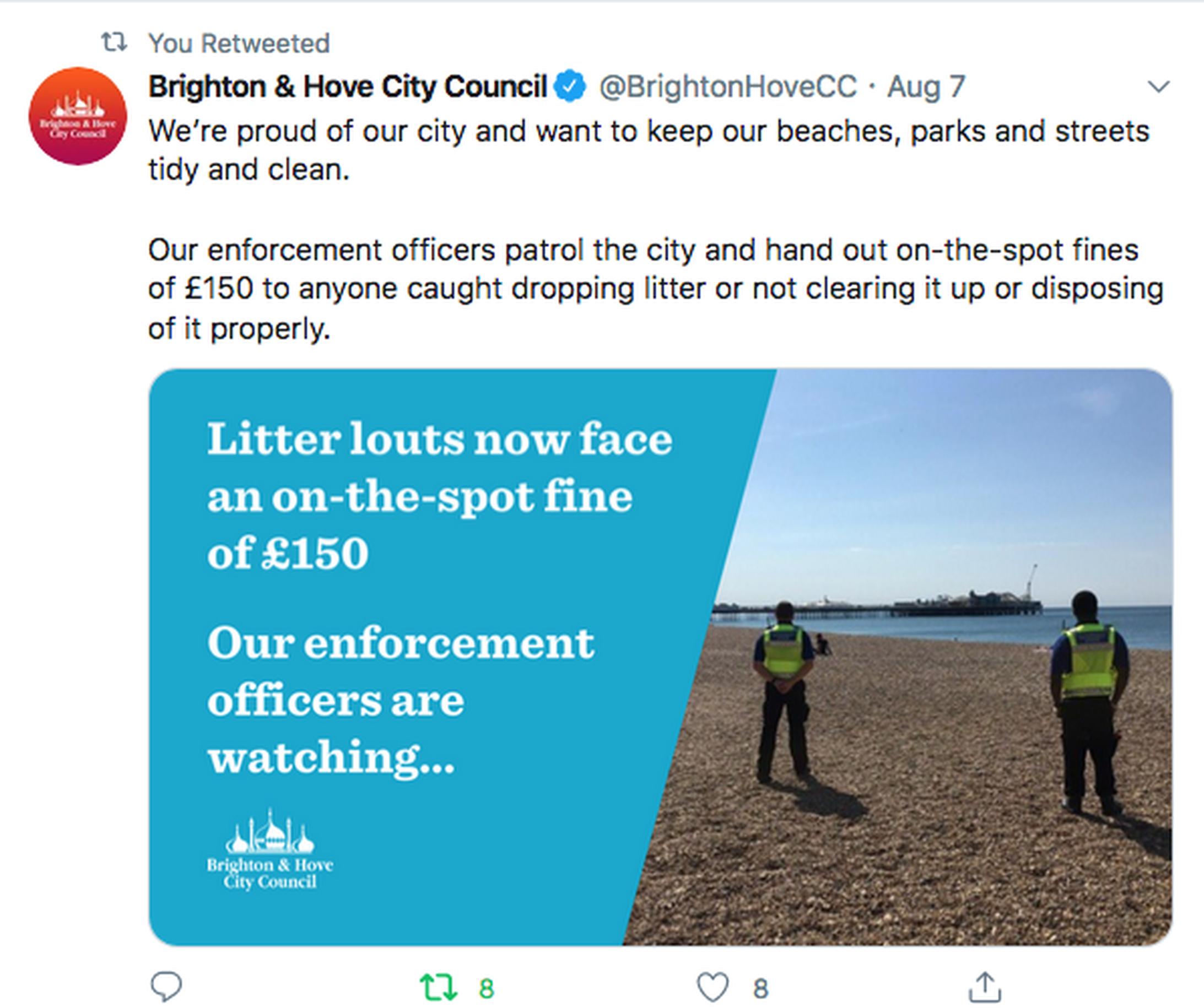 Brighton & Hove City Council enforcement officers have issued almost 400 fines for a range of environmental offences including littering and fly-tipping in the last three months.
The city council issued 191 fixed penalty notices (FPNs) at £150 each for littering, including on the beach and seafront, and 84 for fly-tipping at £400. The council has fined businesses that dump rubbish unlawfully, with £300 fines issues to 49 waste disposal companies operating illegally by not having the correct licence to dispose of waste.
The 383 fines issued since the start of the financial year in April total almost £100,000. This money is reinvested directly into the environmental enforcement service, meaning the cost to taxpayers is zero.
Littering includes everything from cigarette butts, chewing gum, food and food wrappers, bottles, cans, used BBQs and anything else deemed litter. Fly-tipping is leaving any waste or household items on land or the street without permission, even in the hope someone will take them away for free.