The BPA: Still learning at 50
The British Parking Association has adapted to the challenges of COVID-19
12 August 2020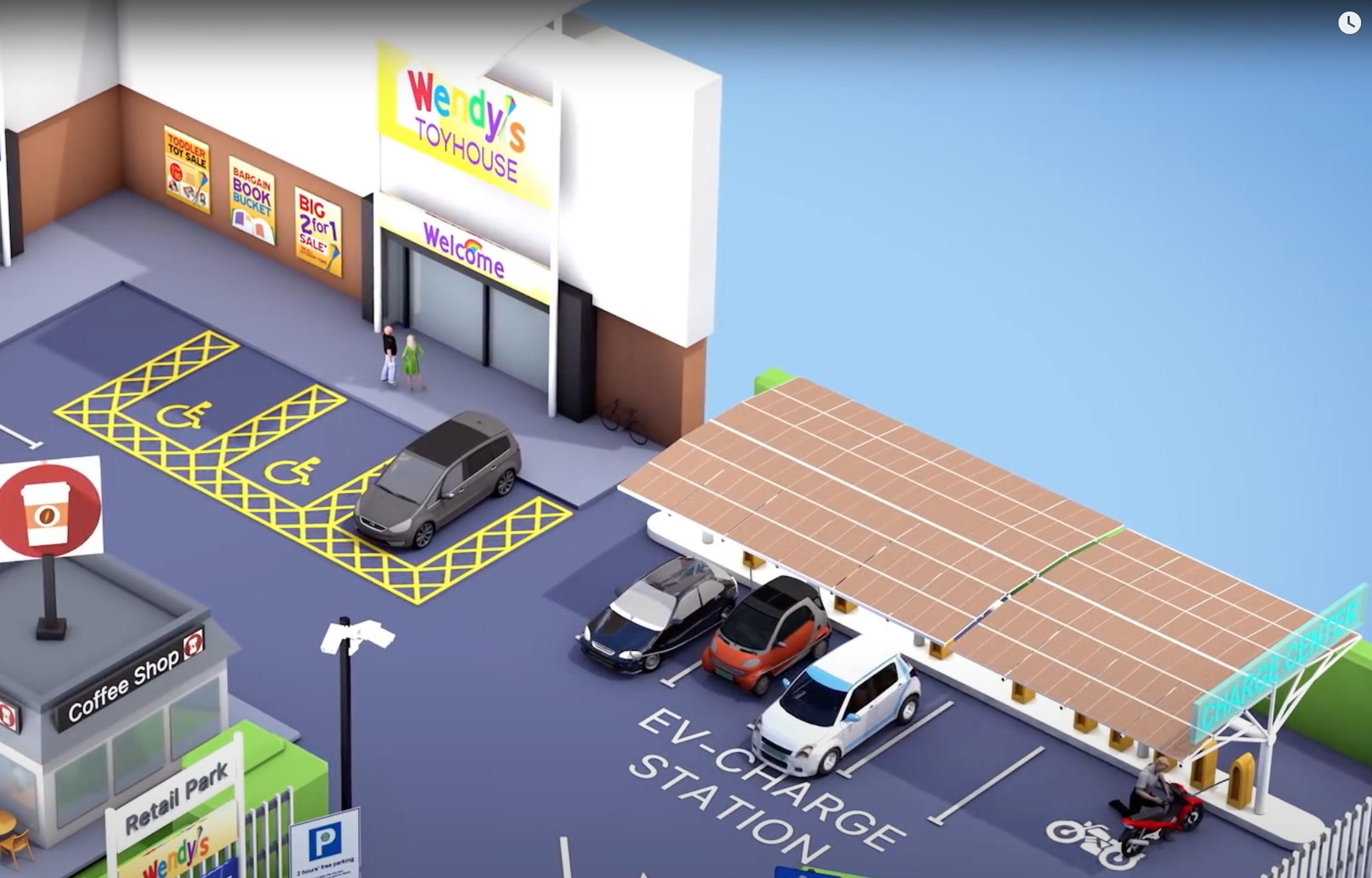 The British Parking Association (BPA) turned 50 this year, but lockdown and restrictions on social gatherings throughout the coronavirus emergency have seen many planned events postponed, or should that be parked. The annual Parkex trade show has skipped a year, as have the BPA's many gatherings – the association holds around 80 conferences, regional and specialist group meetings annually.
However, the association has responded to the challenges of communicating with its members by setting up virtual meeting spaces and creating a number of new channels. The BPA website now has an area called 'Meeting Place', which features a section called 'BPA Communities' for all members and interest groups as well as a series of webinars and 'Beyond Parking' podcasts. Elements of Parkex were salvaged in the form of V-Innovate, an online showcase of systems that would have been on show at the exhibition. Looking ahead, the BPA is planning to run its annual conference as a two-day virtual event across 15-17 September.
One significant casualty of coronavirus was the annual President's Reception, which is traditionally held at the Palace of Westminster after the association's annual general meeting. While the reception was cancelled, the 50th AGM was held using a video link that attracted a record attendance. Nearly 60 people joined the online meeting to hear how the association is leading its membership community through challenging times by evolving, innovating and providing support and guidance for members.
Connecting the parking community
Andrew Pester, the association's chief executive, said: "We are in a period where the BPA, our members and society more generally are facing significant challenges, as we have done periodically throughout our 50-year history. Membership support remains our top priority as we work together to find a path through this situation and beyond. We need to also learn lessons and harness the creativity that will continue to emerge as we adapt our ways of working – including new ideas on virtual networking to promote accessibility and diversity of our governance. I have been so impressed by the willingness of our staff team to adopt new and creative approaches to support our amazing members."
Pester's annual report outlined how the association has been an advocate for the parking sector. "Over the past year we have strengthened our political relationships with government to inform policy and responded to a growing number of requests to provide information and solutions," he said.
In particular, Pester said, the BPA had influenced the drafting of the new Parking (Code of Practice) Act 2019 for the regulation of private land, the final version of which reflected the association's calls for a standard setting body, a single code of practice, and a single independent appeals service. "We continue to work with stakeholders to help ensure its delivery achieves a positive outcome for all," he said.
The BPA had also represented its members at meetings of the Department of Health and Social Care's Hospital Car Parking Programme Board, and built up its relationships with administrations in the devolved nations by supporting its Scottish, Welsh and Northern Irish members.
The BPA's corporate membership increased from 749 in March 2019 to 766 in March 2020. The association has seen a marked increase in corporate individual membership, up from 174 in March 2019 to 688 in March 2020. Corporate individual members benefit from initiatives such as free e-learning.
There was also positive news regarding a number of initiatives, The BPA operates the Safer Parking Scheme (SPS), under which the number of sites with Park Marks remains stable at 4,910. The Parking on Private Land Appeals (POPLA) service heard 60,422 appeals against parking charges issued by members of the BPA's Approved Operator Scheme. This was up from the 48,038 appeals heard by POPLA during the same period the previous year.
The association's commitment to wider society was evident in the BPA raising over £8,000 for Marie Curie to support people with terminal illnesses and their families.
Weathering the storm
Strong events during 2019 and rising membership meant that BPA's finances are in a strong position, Pester reported. "This has been another strong year for our association," he said. "Our membership reached record levels and we continued to invest in supporting our membership community. As the year was drawing to a close, it became clear that the COVID-19 crisis would have an unprecedented impact on our world, our own sector and of course our association.
The association is well placed to weather this crisis. Financially we are in a strong position and operationally we have been able to react quickly to the crisis."
Lesley Bradford, head of finance, explained that the association's budgets for 2019-20 has been set at breakeven across the various workstreams in line with its not-for-profit status. A substantial surplus outcome of £1.11m for 2018-19 allowed the BPA to invest a total of £266,000 from reserves into several key member support projects across the association's activities.
The past year saw a year-end outcome of £215,049 deficit, due to the budgeted spend from reserves. Going into 2020-21, Bradford said the BPA's reserves remain robust at £849,929.
The association has been addressing how the pandemic will affect its finances going forward. "As we moved towards the end of our financial year, it became clear that the effects of the COVID-19 crisis would have a severe and unprecedented impact on the association," said Bradford. "The BPA board instigated weekly meetings to monitor the situation and ensure that everything possible was being done to mitigate the effects of the pandemic, to protect our association and enable it to continue supporting our members."
People will build the future
The need to provide continuity in what are uncertain times means current BPA president John McArdle and vice president Mike Marrs had their terms of office extended by another year at the AGM
The BPA's chief executive Andrew Pester paid tribute to the association's back office staff and regional managers. The association's new customer relationship management (CRM) system allowed staff to quickly switch to efficient home working and develop new ways of working "Our talented staff team were once again recognised, receiving a prestigious Investors in People (IiP) Gold Award," said Pester. "The opportunity to be benchmarked against the very best performing organisations allows us to further build leadership capabilities and drive value added across all our membership activities."
The virtual meeting closed with a viewing of 'Beyond Parking', an animation celebrating the BPA's 50 years and setting its vision for the future. Pester said: "As we look to the future it will be an exciting time to work in a sector that can, and must, play a leading role as we approach smarter travel choices as well as evolving consumer expectations.
"We are well equipped to do this. Our collaboration with the International Parking and Mobility Institute (IPMI) and the European Parking Association (EPA) to form the International Alliance for Parking Data Standards (APDS), continues to make strong progress towards a global data sharing standard to enable the parking community to support the development and deployment of connected and autonomous vehicles."
www.britishparking.co.uk