Sustrans revises National Cycle Network to focus on safer routes
21 July 2020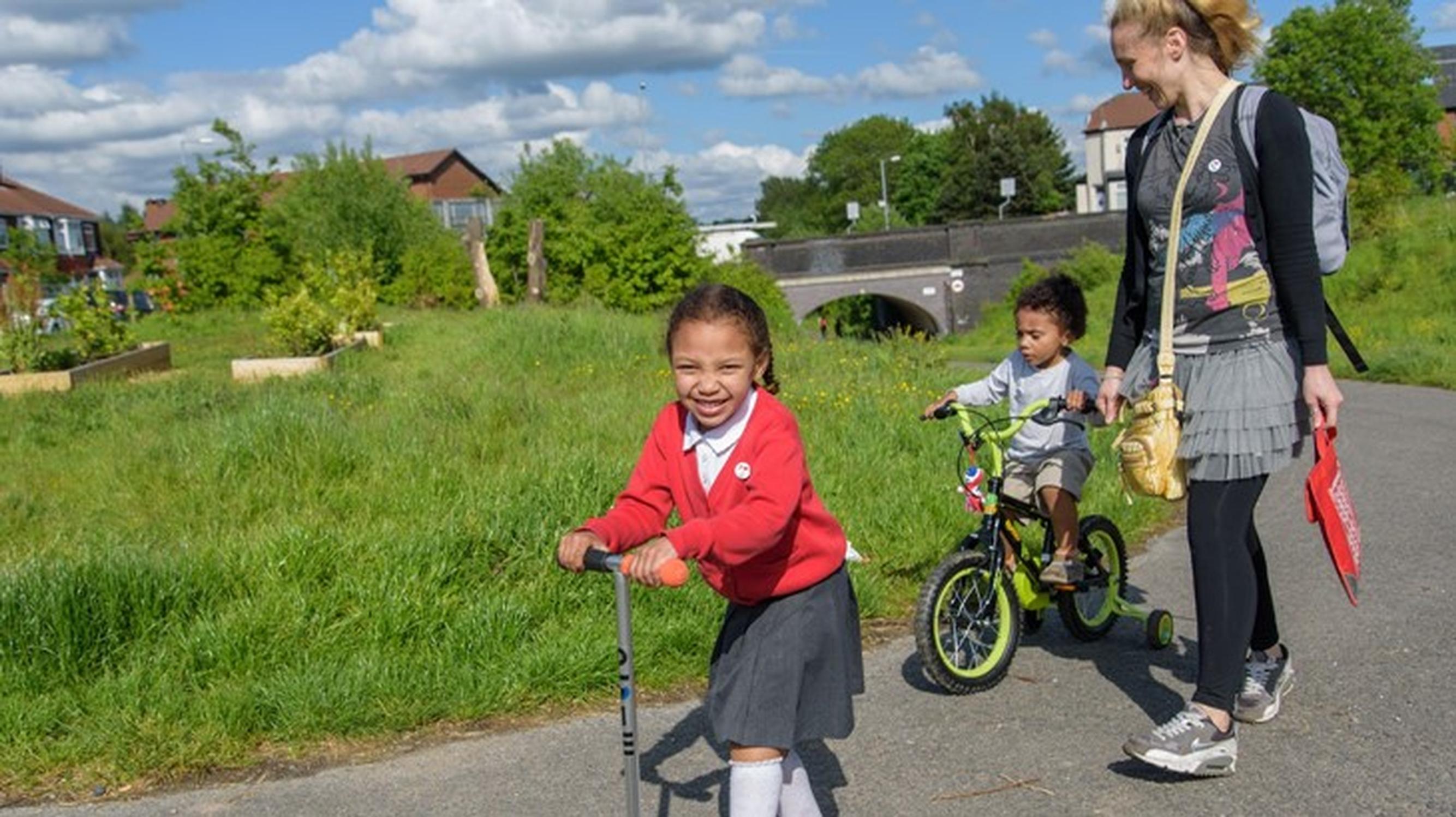 The National Cycle Network will lose almost a quarter of its 16,000 miles of UK-wide cycling and walking routes from Monday, as part of a plan by Sustrans to improve safety standards.
Sustrans, which runs the network, said the changes would make the National Cycle Network (NCN) more accessible and provide a consistent user experience. In particular, reclassification of routes would make it easier for families and cycle-tourers to find routes suited to them.
Almost 19% of the network will now be designated for experienced cyclists only, and 4.5% (753 miles) of busy on-road sections will have all signage removed.
Sustrans chief executive officer, Xavier Brice, said the review forms part of a strategy called 'Paths for Everyone', and what will remain is a mostly low-traffic or traffic-free network that is well-surfaced, clearly signed and accessible to all who cycle and walk. He said that a "rush for miles" over the years had damaged the image of the cycling charity and the NCN.
Xavier Brice said: "The National Cycle Network is a vital part of the UK's green infrastructure, connecting people to places and to one another, providing family-friendly spaces and boosting local economies. The move to differentiate paths and routes will help us offer more targeted and relevant information on the paths for everyone choosing to walk, cycle and wheel.
"It's also an opportunity to promote routes as leisure cycling destinations in their own right and build the UK's cycle touring offer to both domestic and international audiences.
"In times of public health crisis and climate crisis, travelling actively has never been more important. Supported by our partners and volunteers, we continue making the Network better and more accessible for everyone, with 80 schemes being delivered and more in the pipeline.
"We're asking national and local governments to recognise and incorporate the network in national planning policy so that all new developments make the best use of, and connect up to the network. Together, we can move towards our 2040 vision of paths for everyone."
The reclassification follows a 2018 review by Sustrans that found that 42% of the network's routes were "poor", with substandard crossings, signage or main road sections, and 4% "very poor", taking cyclists on roads with heavy traffic. In addition, urban roads with speed limits in excess of 20mph and rural roads faster than 40mph are being taken out of the network.
The NCN was created when volunteers dug out the Bristol to Bath Railway path in June 1979. In the following years, off-road and on-road sections have been added, and some of those roads have become a lot busier, and faster.
A total of 12,763 miles on the Network is now mapped and promoted for families, disabled people, people with long-term health conditions and those new to cycling.
Over 40.95% (5,227 miles) of those routes are traffic-free paths away from motor vehicles, perfect for walking, wheeling and cycling as part of daily exercise or a summer 'staycation', with the remainder being on quiet ways.
Through online mapping, Sustrans now also promotes information for on-road 'Named Routes' best suited for an experienced cycle-touring audience, with the changes to signage due to complete next summer.
The 'Named Routes', some of which include the Caledonia Way, C2C (also known as Sea to Sea) and Hadrian's Cycle Route, make use of 18.6% of the Network (3,090 miles) which has been reclassified as better suited for experienced users. The routes are not run wholly on the NCN and will be maintained by highways authorities, amongst others.
Additionally, about 4.5% of the Network, which comprises of 753 miles of busy on-road sections, have now been taken off the map, with no signage assigned, falling far short of the quality standards Sustrans aspires to.
Xavier Brice said: "We're working with our partners, volunteers, supporters and local communities to make our 'Paths for Everyone' vision of a traffic-free, more consistent and accessible Network for everyone a reality. The changes are part of a long-term UK-wide plan for the National Cycle Network in our work to double the miles of traffic-free routes from 5,000 to 10,000 and make the Network better and accessible for everyone.
"Since launching our vision in 2018 and with support from central and local governments and other partners, we've started delivery of 80 improvement schemes. We're also working with many local authorities to plan their local cycling and walking networks and, where it is possible, to link them up with the network."
Estimations show that £2.8bn is needed to bring the network up to standard by 2040.