£1.4m to support walking and cycling across Bournemouth, Christchurch and Poole
16 July 2020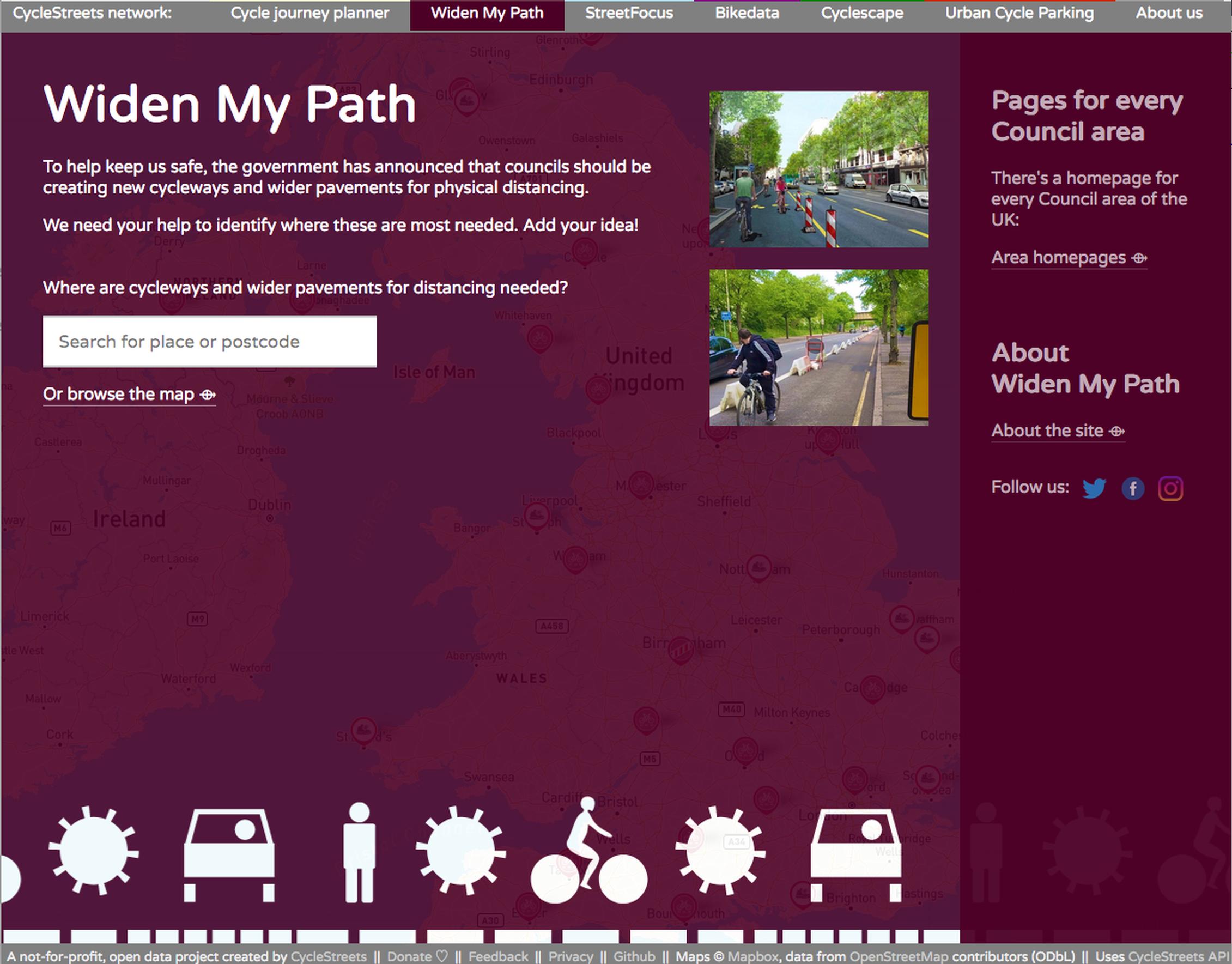 Residents and businesses are being asked to comment on changes being introduced to roads and pavements across Bournemouth, Christchurch and Poole to support the coastal area's recovery from COVID-19.
BCP Council has been indicatively awarded around £1.4m from the government's emergency active travel fund to support people cycling and walking as the country emerges from the pandemic.
Responding to the government's emergency funding the council has to demonstrate "swift and meaningful plans" with work on the ground as part of phase one due to start in the coming weeks.
Once in place residents and businesses will have the opportunity to have their say by taking part in an online consultation.
In Bournemouth a number of experimental point closures are planned to create low traffic neighbourhoods at East Overcliff Drive, Boscombe Overcliff Drive, Southbourne Overcliff Drive, Springbourne and Victoria Park. Protection for the cycle lane along Glenferness Avenue is also planned.
Several experimental low traffic neighbourhoods are planned in Poole in the Oakdale area, Keyhole Bridge (Whitecliff Road) and Birds Hill area. A protected cycle lane (uphill) is also proposed at Evening Hill.
In Christchurch measures to provide more space for pedestrians and cyclists are also being considered.
Where low traffic neighbourhoods are planned some experimental road junction closures will be implemented to reduce through traffic. Access to properties will be maintained and the schemes will not include the full pedestrianisation of streets.
Cllr Andy Hadley, transport portfolio holder, said; "The benefits of walking and cycling for shorter journeys have never been more apparent than during lockdown, with health benefits of clean air and more exercise. As more people are out and about it's important there is sufficient space at busy locations so that people can safely follow social distancing guidance.
"These emergency measures will need to be delivered at pace to meet the timescales set out by government. Officers are currently working up the designs for each scheme and we will work with local communities as we progress with the roll out. We acknowledge some of these measures may create some immediate challenges for businesses by way of managing access and deliveries however we will work with them to address any key concerns.
"Both residents and businesses will have the opportunity to provide feedback as part of the experimental traffic regulation order consultation process.
"This is an opportunity to reimagine how we use outside space and support people in our town centres and local neighbourhoods. We need to give our local business community the best possible start as more venues start to reopen, and these temporary measures will hopefully give people the confidence to come back to shop, eat and socialise at distance."
The council's response to the government's emergency active travel fund is supported by BH Active Travel, an independent voluntary group set up to champion better walking and cycling infrastructure across the BCP area.
Jason Falconer, chair of BH Active Travel, said: "During the coronavirus pandemic we have seen a positive increase in the number of people taking to two wheels and it's important we have emergency measures in place to protect those local commuters and leisure riders alike.
"Travelling sustainably carries many benefits for both people and places. It contributes to improved health and wellbeing, reduces traffic congestion and effectively works towards a more sustainable environment for everyone."
Funding for the emergency active travel measures is allocated in two phases, with the council having already received an initial £312,000 as part of phase one. A further allocation of £1.1m is conditional on the council demonstrating its ability to adapt the BCP area's infrastructure to support more active travel measures, and how quickly these additional measures can be delivered.
The council has already rolled out a number of temporary schemes including those at Sandbanks Ferry where more space has been created for passengers on foot and those with bikes, and by moving bus stops at Poole Bus Station and Gervis Place. An experimental closure is already in place at Poole Quay and Lower High Street where space has been prioritised for those cycling and walking as well as space for businesses to create outside spaces for customers to enjoy.