Pull up to the bumper and enjoy the show
This summer drive-in concerts and car park parties will offer some socially distanced fun
08 July 2020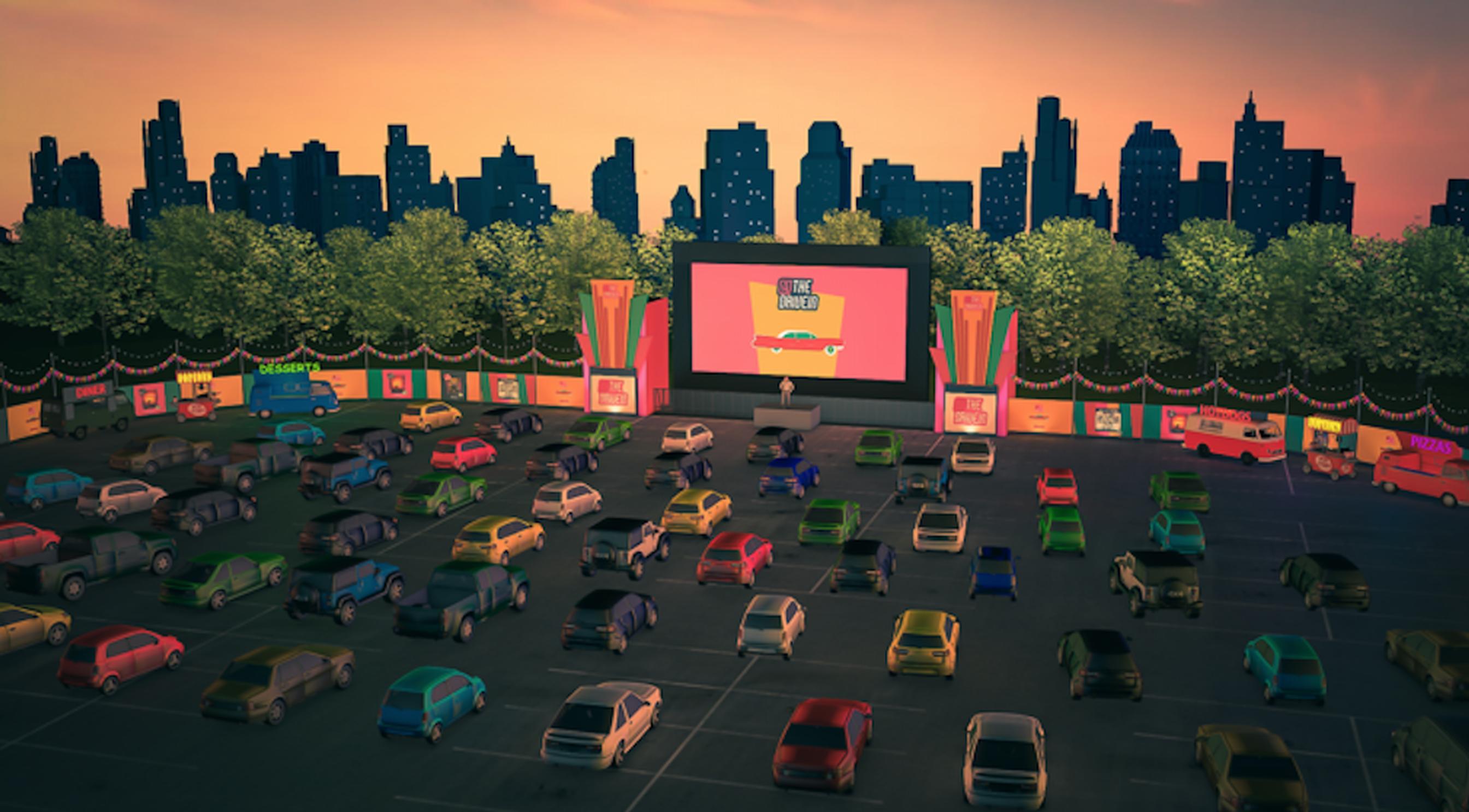 One of the most dramatic consequences of the coronavirus epidemic has been the way in which it has impacted on the performing arts and cultural attractions. Theatres, concert halls, clubs and other venues have been closed since March as part of the lockdown. But while bars, restaurants, cinemas and museums are re-opening, social distancing means that there is no easy route back for live entertainment. Besides the challenges of working out how bands, orchestras, comedy acts and theatrical troupes can work together in a COVID-safe manner, there is also the problem of how to let people gather to become an audience in a safe manner.
Whilst concerts and festivals around the world have been cancelled, live streaming has offered a means of keeping music alive, but performers are now seeking ways to reach their fans safely. This is where the drive-in comes into the frame. In principle, cars are the perfect social distancing mechanisms in that they enable people to travel to and watch events, either alone or with their households and 'bubble' companions. This realisation has led to a number of promoters and venues deciding to stage drive-in rock concerts, comedy gigs and film events.
Drive-in concerts have been pioneered in Denmark, Germany and the USA. Now a series of drive-in gigs are to be staged across the UK. Music promoter Live Nation owns venues such as Cardiff's Motorpoint Arena and London's Brixton Academy, however it is unlikely these venues will open their doors before the end of the year. So, the company has devised a drive-in format that can be staged at airfields, airports, racecourses and arenas. The Live From The Drive-In series, which will run from mid-July until September, will see acts such as Ash, Dizzee Rascal, Tony Hadley, The Lightning Seeds, Gary Numan and The Streets perform.
Audiences will drive to the venues and then watch the concerts from their parked cars. Live Nation promoter Peter Taylor said: "This outdoor concert series was created as a way to reimagine the live music experience during a time of social distancing by allowing fans to enjoy concerts in the safest way possible."
Live Nation said it would adhere to the government's social distancing rules to protect fans, artists, crews and staff. Concertgoers will be able to stand outside their vehicles in allocated spaces, or sit in their own folding chairs, but umbrellas will not be permitted and attendees will have to buy food at the venues.
Another promoter, Ticketmaster, is staging a series of Car Park Party events over the summer. There are three different shows: Car Park Comedy, Car Park Karaoke and Car Park Theatre, which features the Birmingham Stage Company performing Horrible Histories: Barmy Britain. These events will take place at The Henley Festival, Powderham Castle in Devon, Northampton Saints Rugby Union Club, and at Cheltenham and Newbury racecourses.
A drive-in stand-up event is being run by Get Comedy at Brent Cross in north London. Performers such as Bill Bailey, Omid Djalili, Reginald D Hunter, Shappi Khorsandi and Jason Manford will perform at The Drive-In Club, which will also host a red-carpet drive-in film premiere for the British thriller Break, starring the late Rutger Hauer in his final film role.
Films are the focal point of @TheDriveIn, which is planning a touring programme of bingo, silent discos and stand-up comedy before screenings of classic movies and family favourites. American diner-style snacks can be ordered via an app and delivered to the parked cars by serving staff on roller skates. Event organiser Alan Crofton said: "Our aim is for @TheDriveIn to be an experience that brings real joy this summer and the perfect antidote to a post-lockdown world, and we promise to deliver it within a safe yet fun environment."