Electric vehicle charging provision remains patchy, says DfT
Chargepoints largely funded by private sector investment
08 July 2020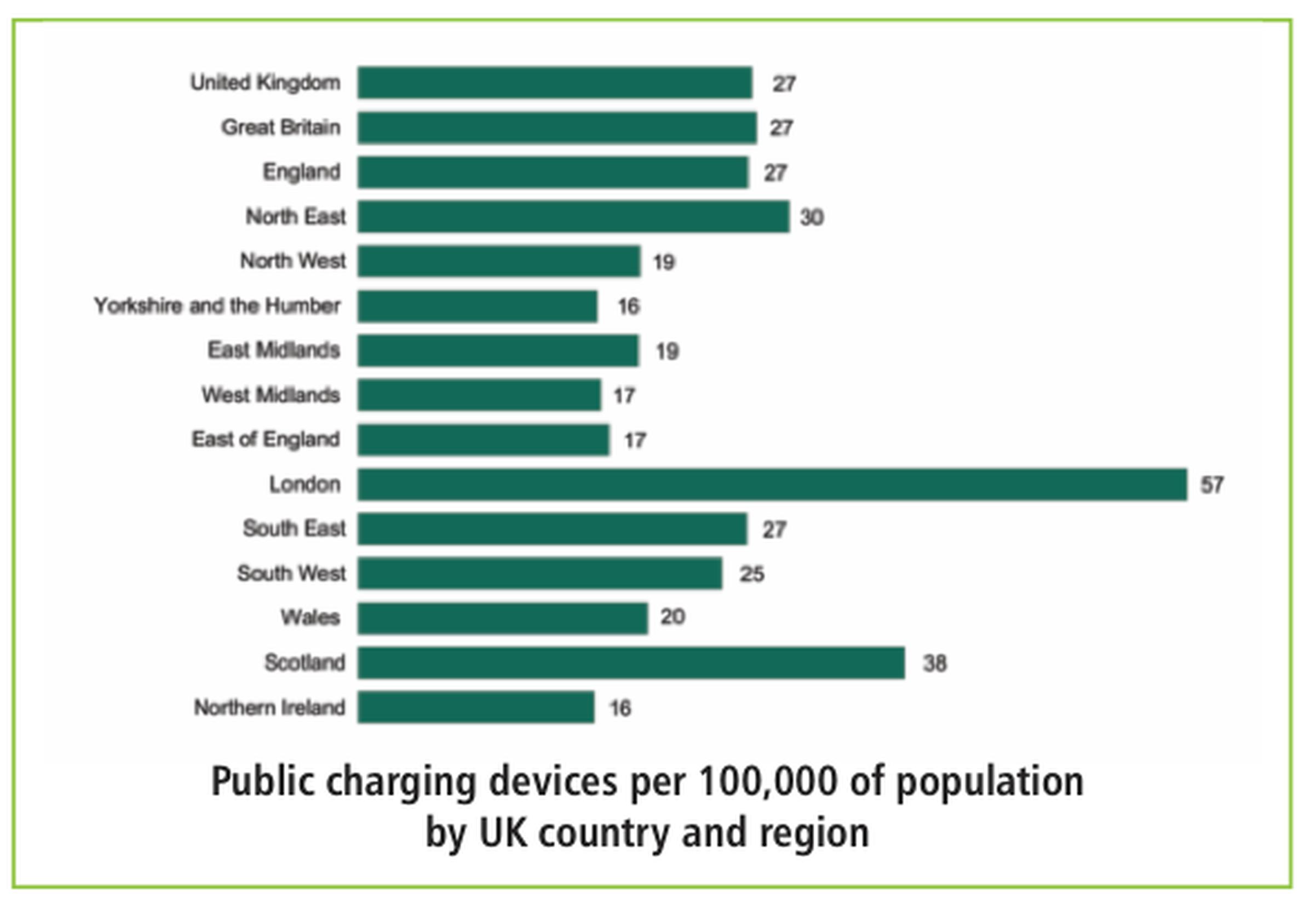 There are almost 18,000 electric vehicle chargepoints across the UK, a report from the Department for Transport (DfT) reveals. The geographical distribution of electric vehicle (EV) charging devices within the UK is very uneven.
London has the highest level of charging device provision per 100,000 of population and is slightly above average in terms of rapid charging device provision. Scotland is above average in total devices per 100,000 and has the highest level of rapid device provision.
Most of the provision of EV infrastructure has been market-led, with individual charging networks and other businesses choosing where to install devices.
A number of the devices have been government funded via grant schemes operated by the Office for Low Emission Vehicles (OLEV), which does provide grant funding for private domestic charging and workplace charging devices, however these types of devices are not necessarily available to the general public.
Key findings in the DfT's Electric Vehicle Charging Devices Statistics report show that at 1 April 2020, there were 17,947 public electric vehicle charging devices available in the UK. Of these, 3,107 were rapid devices.
Since 2015, the number of public charging devices has grown by 402%, with a 61% increase from 2018 to 2019. Rapid charging devices have also grown quickly, increasing by 355% since 2015.
In the first three months of 2020, 1,436 more devices were available in total, increasing by 9%. Rapid devices also increased by 283, up 10% on the previous quarter.
The DfT report uses experimental statistics on the number of publicly available electric vehicle charging devices in the UK, broken down by local authority. Data is provided by the electric vehicle and charging point platform Zap-Map.
The next quarterly report is scheduled for release in August.
Reacting to the DfT report, AA president Edmund King said: "One of the myths we urgently need to clear up is a perceived lack in charging points. With a 61% year-on-year increase and more public chargepoints being installed every week, it should give confidence to drivers that they will be able to get home in an electric car.
"However, if drivers feel they cannot find a chargepoint then more needs to be done. Changing the sign could help them stand out, as well as finding solutions to those who want to charge their car at home, but do not have a dedicated off-street
parking space.
"Encouraging drivers to make the switch to electric cars will also encourage both councils and businesses to install charging infrastructure. We believe that further incentives are required to ease the transition to lower emission vehicles such as cutting VAT on the sale of certain
vehicles or targeted scrappage schemes."