Taking a dynamic approach to improving air quality
In the wake of lockdown, councils should adopt measures that encourage motorists to choose environmentally friendly modes of transport and accelerate the switch to electric vehicles, writes Anne Snelson
25 June 2020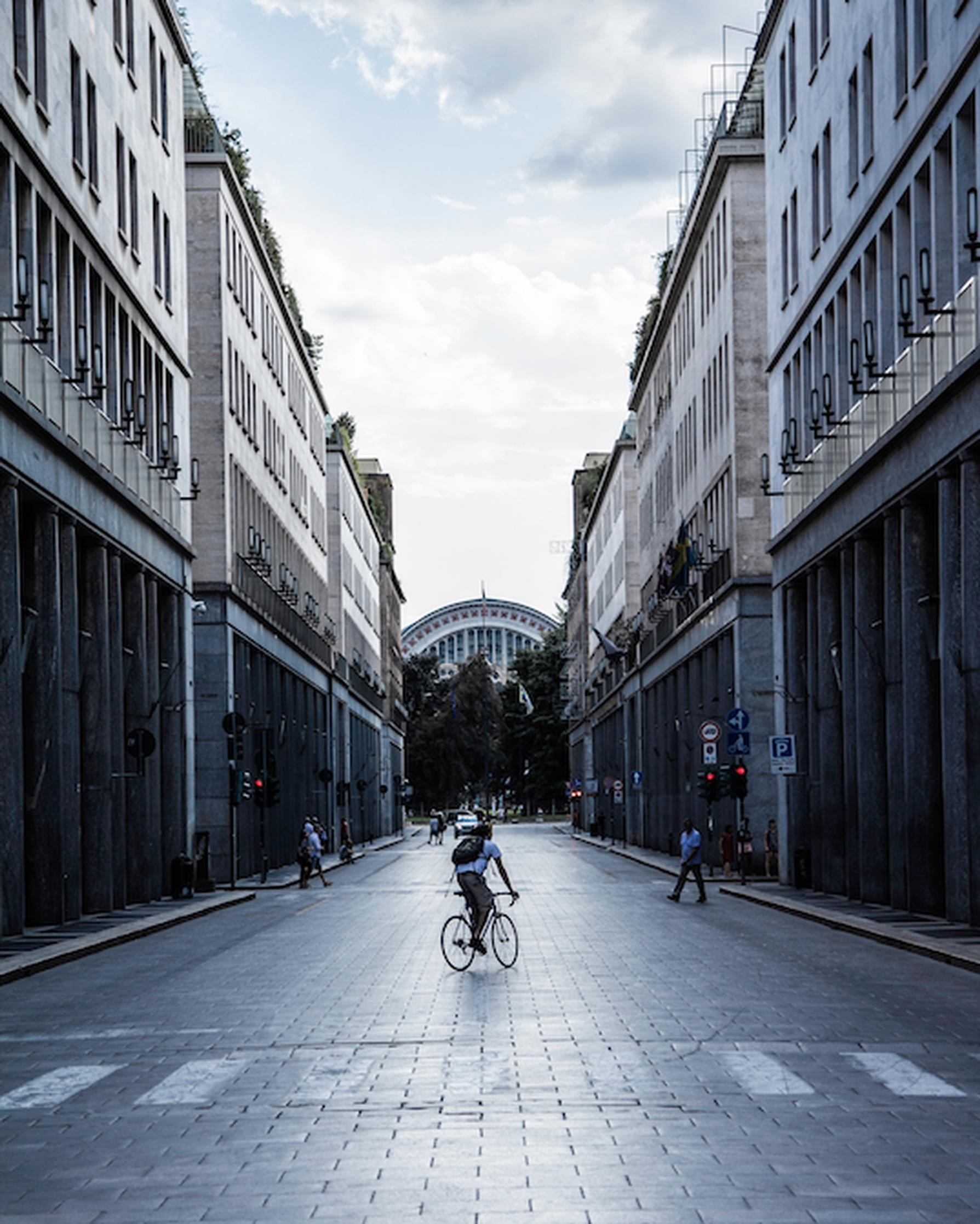 Who can forget the COVID-19 'before and after' photos? Venice. Milan. Paris. Clear views of the Himalayas, not seen in years.
Air quality in UK towns and cities improved dramatically too. In London, air pollution at the busiest intersections dropped by 50%. Air quality monitors in some areas reported faults1, simply because readings were so low.
COVID-19 gave us cleaner air for months, saving thousands of lives in the process2. So how can we maintain this? Especially in the short term.
In traffic and transport terms, we're facing the perfect storm:
For councils, the need is clear. Everything must be done to support local and national economic recovery and return to business as soon as possible
New clean air and ultra-low emission zones have been put on hold until at least January 2021
People are nervous about using public transport
Elsewhere post-COVID, private car-use has boomed
Greater pedestrianisation and social distancing is encroaching on town and city road space, exacerbating traffic management issues and therefore congestion
Local authorities are battling to support a fledgling electric vehicle (EV) market.
Against this, the outlook for air quality might not seem so good.
But an in-depth look at initiatives driving social, traffic and pollution change shows it need not be bad news. There is so much local authorities can, and are already doing, to maintain the good achieved over this period.
We can use this opportunity accelerate the switch to electric vehicle usage and encourage motorists to choose environmentally friendly modes of transport. We can use the tools already at our disposal to influence behaviour.
Changing driver behaviour
To make this happen councils must react quickly and effectively. They need comprehensive information, data dashboards, at their fingertips, enabling them to monitor and positively effect change.
In parking, dynamic pricing has long been held as the nirvana we need. And, as we come out of lockdown, the case for net zero and emissions-based systems makes more sense than ever. When traffic levels go up, we need effective ways of monitoring them, reacting, and communicating with motorists, influencing behaviour as, and before, they travel.
Leading councils are already putting in place these types of initiatives. And they're having an impact.
At the Clearer Roads/Cleaner Air webinar, our panel of experts will discuss the positive effect of steps already taken to improve air quality. They'll discuss the levers that will positively impact our towns and cities over the coming years and decades.
Their expertise covers local government, economics, private industry, technology, parking, planning, traffic, and transport management. And they've all been involved in developing and implementing real solutions that drive real change.
Anne Snelson is Marketing Manager at RingGo
1 https://www.transportxtra.com/publications/local-transport-today/news/64958/london-s-air-quality-has-improved-dramatically-since-covid-19-restrictions-says-laqn/
2 https://www.theguardian.com/environment/2020/apr/30/clean-air-in-europe-during-lockdown-leads-to-11000-fewer-deaths