New Red Route for Essex
22 June 2020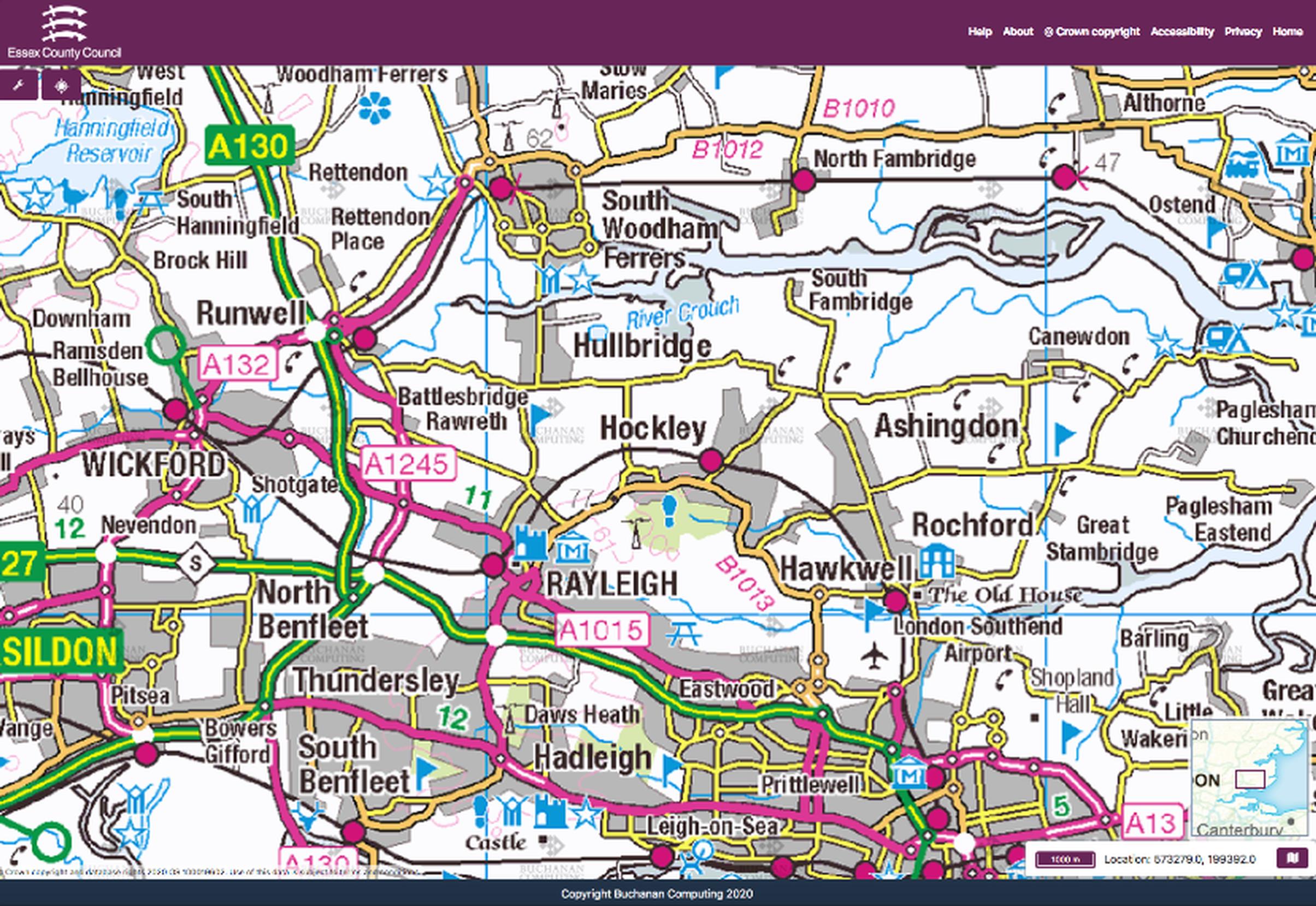 Essex County Council is establishing the latest in a series of priority Red Routes that are designed to tackle dangerous and obstructive parking.
A temporary Traffic Regulation Order (TRO) is being introduced in Bromans Lane, East Mersea on 29 June. The TRO will see the current no waiting restrictions changed to 'no stopping at any time' to address the current verge and on-street parking issues and allow emergency vehicle access.
The new measure, which has local support, aims to improve road safety and prevent problematic parking that has increased during the COVID-19 pandemic and caused road obstructions and reduced vehicular access.
Full details of the restriction can be viewed on the county's online TRO mapping system once the TRO is active.
Red Routes, first introduced in London more than 10 years ago, stop drivers from parking dangerously on the road, verges and in lay-bys, and prohibits stopping, loading or unloading, and boarding or alighting from a vehicle at any time.
Until now they have been set up exclusively by Transport for London, but in the past few months a number have been introduced by a partnership of Essex local authorities.
Motorists visiting the area will still able to make full use of nearby local car parks, including the nearby Cudmore Grove Country Park car park.
The temporary TRO period will allow Essex County Council to monitor the scheme closely for 18 months. Before the end of this period, and if there is a need to amend the scheme, or make it permanent, a formal public consultation will take place, enabling members of the public to provide feedback on the proposals.
The restriction has been requested by Essex County Council and will be implemented and enforced by the North Essex Parking Partnership (NEPP), which manages on-street parking in the area.
Cllr Robert Mitchell, Deputy Cabinet Member for Highways at Essex County Council and Chairman of the North Essex Parking Partnership, said: "We understand that this is an incredibly difficult time for everyone, and that people are keen to drive to enjoy outdoor spaces, like Cudmore Grove Country Park on Mersea. This has however, caused problematic parking along Broman's Lane and this temporary measure will prevent parked vehicles from obstructing the road and ensure clear and safe road access for all users, including residents, visitors and emergency vehicles."
Cllr Mike Lilley, Colchester Borough Council Portfolio Holder for Communities, Wellbeing and Public Safety, said: "This temporary red route is necessary to address the current issue in this particular location and improve road safety and access. The measure has local support and we encourage motorists to park legally, considerately and safely and make use of nearby car parks."